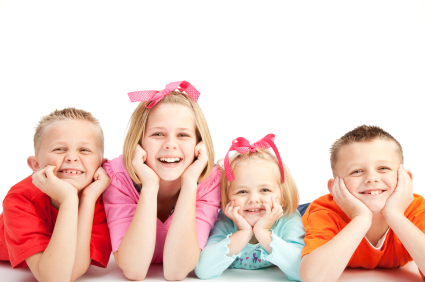 "If you haven't time to respond to a tug at your pants leg, your schedule is too crowded." – Robert Brault
Whether you are a parent or not, there is a child in your life. And whether you have money in your bank account or not, you have something they need:
Love. More important than anything else, children need your love. When children are loved, they develop self-worth, self-esteem, self-confidence, and a capacity to love others.
Time/Attention. Children need your interest and attention. They need quality time with you and they need quantity time with you. The most valuable resource you have is your time, give some to a child everyday.
Encouragement/Affirmation. Sometimes one simple word of appreciation can change an entire life. Make sure children know that you are proud of them often. Every chance you get, never withhold an encouraging word.
Stability. A stable home becomes the foundation on which children build the rest of their lives. They need to know their place in the family, who they can trust, and who is going to be there for them. Don't keep changing those things.
Opportunity. Kids need opportunities to experience new things so they can find out what they enjoy and what they are good at. They also need opportunities to grow in their interests. This relates to education, activity, food, and friends. And contrary to popular belief, this doesn't have to require much money.
Discipline. Children need to learn everything from the ground-up including appropriate behaviors, how to get along with others, how to get results, and how to achieve their dreams. Discipline should not be avoided or withheld. Instead, it should be consistent and positive.
A good laugh. On average, children laugh 200 times per day while adults laugh only 15 to 18. Laughter is good for a child's mental and physical health. Encourage joy and laughter. Tell jokes and silly stories. Laugh at their crazy escapades and yourself.
Your lap. It's the best place in the entire world for a book, a story, or a good conversation. And it's been right in front of you this whole time.
Room to make mistakes. Kids are kids. That's what makes them so much fun… and so desperately in need of your patience. Give them room to experiment, explore, and make mistakes.
Hugs and kisses. As many as possible and as often as possible!
Improve a child's life today and the life you change just might be your own.