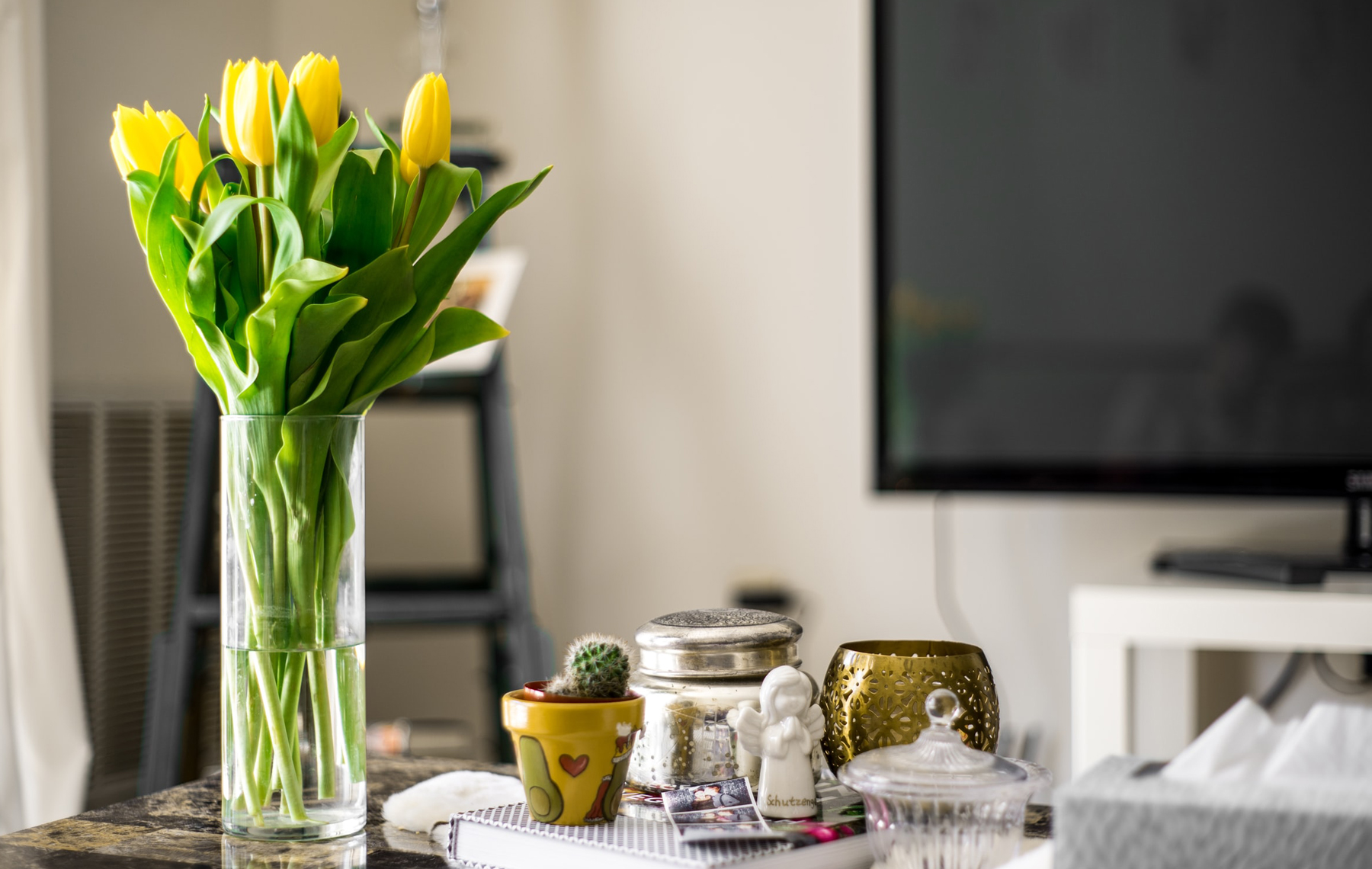 Without a doubt, the most common mistake I see people make on their journey to a minimalist life is to start decluttering in the wrong place. Too often, we choose a difficult first step, rather than an easy one.
Now, just to be clear, I'm fine with whatever method works for you to minimize your possessions and free your life for more important pursuits. And if starting in a really difficult area and working backwards works for you and your family, go for it.
But for most people, the most effective strategy to minimize possessions is to start easy and work your way up to decluttering harder areas and harder spaces.
That's the process my wife and I used years ago. And that's the process I recommend on this blog and in the Clutterfree app.
Go ahead, start decluttering with your easiest step.
I thought it might helpful for me to write down some of the places people are tempted to declutter first, even though they probably shouldn't. So I sat down and wrote out this list of 10—they appear in no particular order.
Starting at any of these spaces tends to end in frustration and exhaustion—and too quickly leads to failure rather than success.
10 Things NOT to Declutter First
1. Photos.
Many people have boxes and boxes of old family photos that need to be curated, but spending hours and hours flipping through old family photos usually just leads to hours and hours more as memories surface.
Save this project for later. When you do, keep only the best.
2. Sentimental ltems.
Sentimental items may be around for any number of reasons—to remember a past season of life, a relationship, an experience, or an accomplishment.
Holding onto the best is a fine idea—less is different than none—but wait for this step until you've experienced and noticed the benefits of owning less in your life. You'll find it easier to accomplish.
3. Paper.
Paper clutter is a real issue, no doubt about it. But you can spend hours working through just one small pile of paper and still see no significant difference in your home.
Instead, spend those hours removing larger possessions from your home first. You'll notice the progress easier and will be encouraged to continue.
4. The Garage.
Similar to paper, large cluttered spaces take a lot of time and a more noticeable change in your home can be better found elsewhere. Additionally, not many people spend considerable time in their garage (they drive in and drive out).
Beginning in an easier room you spend considerable time in (like a bedroom or living room) pays off greater dividends quicker.
5. Kids' Toys.
I speak to a lot of parenting groups. When I open the discussion for questions, the first one is always the same, "This minimalism thing sounds great. How do I get rid of my kids' toys?" And my answer is always the same, "It is entirely unfair for you to begin your journey into minimalism by forcing your kids to get rid of their stuff. You need to go first."
When your kids see you removing the possessions from your own room and closet first, they'll be more prepared for when you eventually get to theirs.
6. Your Partner's Stuff.
Similar to kids' things, you should never begin your decluttering journey by getting rid of your spouses' stuff. In fact, I'd counsel you, in almost every case, not to remove your partner's stuff without including them in the process.
It is simply too easy to see everyone else's clutter than it is to see our own. You do your work, you set the example, and when your partner sees the benefits, he or she will be ready. And you'll be there to help.
7. Drawers.
I think it is important to move through your home room-by-room decluttering your unneeded things. I also think it is important to start in visible areas first because seeing progress is important (especially if you have a lot of work to do).
When minimizing a new room, break each into smaller projects if you need to. But start in visible areas, not hidden clutter like drawers and cabinets. You'll get to those spaces eventually, but start with the visible stuff in your line of sight already.
8. Your Collections.
Your collections probably need to be decluttered, but there are some questions that need to go into this process first.
Do I have too many collections? Am I going to continue collecting these things? Is there a better way to store or display these items?
Personally, I found that my opinions on these matters changed significantly as I pursued minimalism. As I saw the benefits of owning less, I began to question my collections in ways I hadn't before—I believe you'll find the same to be true for you.
9. Digital Clutter.
Don't start your minimalism journey by deleting emails. Again, you should do that (and almost certainly unsubscribe from them as well). But digital clutter is different than physical clutter.
Physical clutter carries more weight and burden than digital clutter. So, you should declutter your digital files, but it's a terrible place to start. Start with your physical objects.
10. Books.
I'm going to include books on this list—not because it is a problem for everyone, but because it is a difficult task for many. If you love books, no doubt you own quite a few, and may even feel the sense that you should own fewer of them. This is probably true.
But if you feel an emotional attachment to books, you should hold off on this step—similar to the reasons listed in Sentimental Items above.
The decluttering process I recommend the most is to work through your home easiest-to-hardest, starting with the most lived-in areas first. It's the method that is the most effective for the most amount of people.
By not starting in the areas listed above, you will avoid frustration and fatigue at the beginning.
You'll love owning less. You can do it.