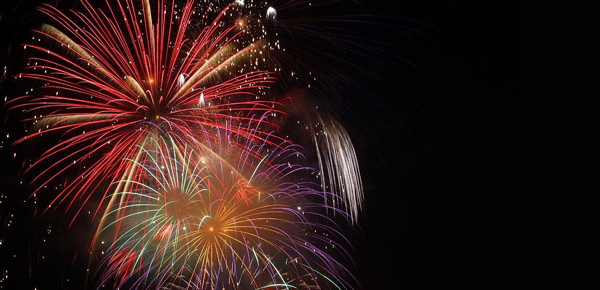 "Be content with what you have, but do not become complacent about who you are."
Around the world, people celebrate today as the start of a new year. And with it, they celebrate new opportunity, new possibility, new life.
In fact, many will mark the season with a New Years' resolution: a decision to implement change and develop new, life-giving habits. I fully support them. We should always seek to improve the quality of our lives. And if our effectiveness can be enhanced, we ought to pursue it.
In the past, I have even offered some life resolutions to consider.
As many of us seek to develop new habits in our lives, I want to encourage you with a simple formula I have used in the past. Perhaps you will find it helpful as well.
Whenever I seek to implement a positive life change, I always employ the 29 Day Experiment Method.
The method originally grew out of Steve Pavlina's 30 Days to Success. I just accidentally applied a different number of days the first time I used it.
The goal of the method is to commit your life to a desired change for just the next 29 days.
The method is based on a very simple premise: most people will neglect to follow through on their resolutions simply because they seem unattainable.
Even though we can only change one day at a time, our minds begin to talk us out of change because it seems too big for the rest of our lives. Our minds fool us by thinking, "We'll never follow through anyway, so why start?"
To combat this mental roadblock, the 29-Day Experiment commits to only implement the desired change for a 29-day trial period. As a result, I'm not "changing my life forever." I'm just "trying something new for the next 29 days." You can even mark the days on a calendar if you find motivation in seeing your progress.
At the end of the 29 days, you will have a significant sample size to determine if the change is right for you. And if you desire to keep it, the habit will have naturally taken root in your life.
As I mentioned, I've used this method numerous times in my life to spark positive change:
I used it to declutter my house… complete one project for 29 consecutive days.
I used it to get in shape… visit the gym for 29 consecutive days.
I used it to become an early-riser… wake up at 5am for the next 29 days.
I used it to become a better reader… read something each day for the next 29 days.
I used it to change my eating habits… commit to a Slow-Carb diet for 29 days.
The method has proven to work in my life over and over again. And if you determined to mark the arrival of the new year with a positive resolution for change, I think you will find success in the method too.
Just commit your life to a simple 29-day experiment, you'll be glad you did.