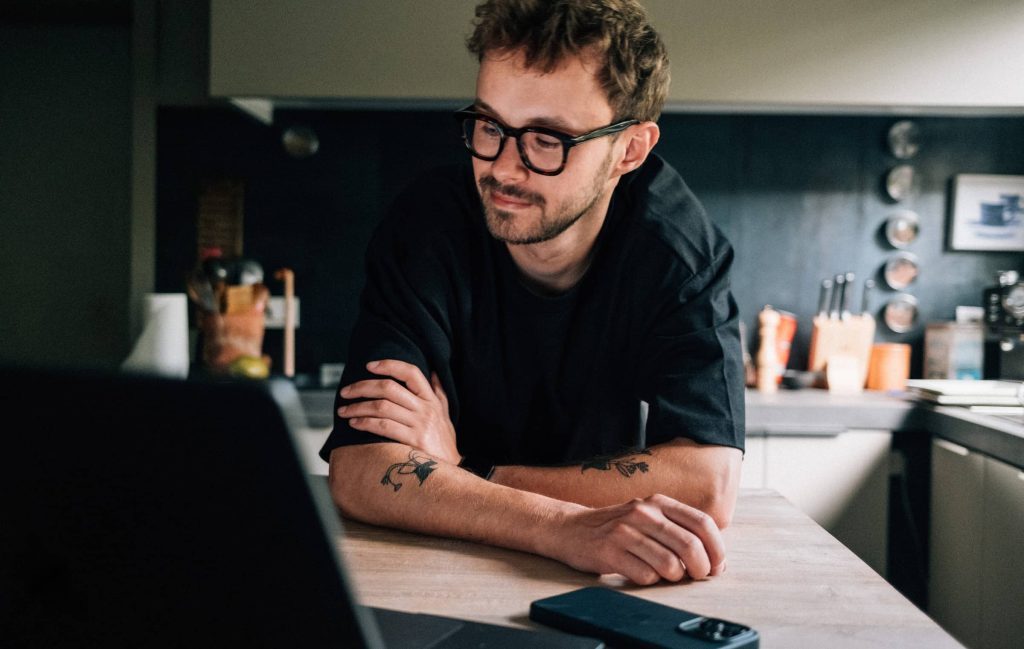 Minimalism, as the word is most often used these days, pertains to a lifestyle of intentionally owning less.
As I have written elsewhere, the goal of minimalism isn't to own the fewest number of things possible, the goal is to own just the right amount of things to focus our priorities on our greatest passion. I don't want my possessions to be a burden to my life—whether in abundance or lack.
In this way, minimalism becomes more about what is added to my life than what is given up.
So the definition I most use when discussing minimalism is this:
Minimalism is the intentional promotion of the things we most value and the removal of anything that distracts us from it.
With that broader understanding, we can begin to see how the principles of minimalism can apply to other areas of life besides possessions. (Not that they have to, but they can).
Here are 15 places (other than possessions) we can apply minimalist principles:
1. Money Spent
It is important to note that minimalism and frugality are not the same thing. In fact, you can still spend quite a bit of money owning less by buying higher quality items or spending money on other things (travel, food, experiences, etc.).
But the principles of minimalism can also be applied to the amount of money that we spend by intentionally looking for unhelpful expenditures in our life.
2. Money Needed
It is also true: The less you need to own, the less money you need to live.
But I believe the principles of minimalism can apply to money in an even more life-giving way than simply spending less.
Once we realize that we can live with less, we become able to pay off debt, give more, or even choose work that pays less but results in more personal meaning.
3. Work
In The One Thing: The Surprisingly Simple Truth Behind Extraordinary Results, Gary W. Keller and Jay Papasan make this very point: There is great value in simplifying our workload by focusing on the one most important task we must complete.
Minimize the extra, focus on the essential. Not just in your home, but in your work as well.
4. Social Media
Social media may be one of the greatest distractions in our lives today keeping us from promoting our values.
Sure, there are advantages to social media, but there are also downsides. Minimize the distraction of social media in a way that it can help you accomplish your purposes in life rather than distract you from them.
5. Schedule
Busy has become the default state for many of us. But is the state improving our lives? Certainly not. Being busy and being productive are too different things.
A busy life is an unexamined life. And an unexamined life is rarely worth living.
As Søren Kierkegaard once said, "Of all ridiculous things the most ridiculous seems to me, to be busy."
You can apply the principles of minimalism to your schedule by aligning your commitments with your values.
6. Habits
Intentionality in one area of life often sparks intentionality in other areas. That was my experience when pursuing minimalism with my possessions.
As I began to own less and experienced taking back control of my home and life, I began to notice other habits that were not serving me. So I began making changes in my life: exercising, eating better, waking earlier, tidying up our home each evening.
Our habits shape our lives—both daily and over a lifetime. Remove the unhealthy ones and promote those that benefit your one life.
7. Food
I have written elsewhere how embracing the idea of eating less variety can benefit you and your family. You can find that conversation here: You Eat Less Variety Than You Think. Embrace It.
Some people think I am calling for a less healthy diet by embracing the idea of eating less variety. But I am not. I am merely pointing out that there are benefits to a meal routine that you may have not considered (including eating healthier).
Minimalist principles can be applied to the food that we eat just as they can be applied to the possessions that we own.
8. Entertainment
Entertainment is a brilliant example of the life-giving nature of minimalism.
A healthy dose of entertainment is essential to living well—just like a healthy number of possessions. But when entertainment begins to dictate our lives, it begins to distract us from greater meaning and opportunity.
Keep the entertainment in your life that nourishes your soul and mind, minimize the rest.
9. Our Words
Just like minimalism in possessions, minimizing the words that we use looks very different from one person to another. Some careers require more speaking than others (i.e., a teacher) and some personalities will naturally talk more than others.
When I speak about the opportunity of applying minimalist principles to the words that we use, I don't necessarily mean limiting the number of words that we speak (although the principles can often be applied there as well).
I think more of choosing carefully the words that we speak—selecting words that encourage and lift up and motivate others towards our values, rather than words that intentionally or unintentionally tear others down.
To get a sense of how to learn this and the importance of it, try this: A Simple Experiment to Change Your View of Words.
10. Negative Self-Talk
Granted, this is not always easy to do, and people can spend a lifetime trying to change the stories they tell themselves (with or without minimalism).
But we are too often our harshest critic allowing fear, regret, blame, or negative outcomes to dominate our thinking. Often, the approach needed to minimize this self-talk is to choose our thoughts more intentionally.
By the way, many times, owning fewer possessions frees up the mental capacity to do this better.
11. Digital Clutter
When asked, I always encourage people to focus on decluttering physical possessions before decluttering digital clutter. Physical possessions are simply a greater burden and source of visual stress than digital clutter.
But there is still a time and place to minimize the digital clutter in our lives: email, apps, photos, icons, even documents saved.
If the digital clutter on our devices is becoming a distraction from our best life and highest pursuits, it is time to apply minimalist principles to this area as well and remove the unneeded.
12. Goals
By reducing the number of goals that we are striving to accomplish, we improve our focus and success rate.
"If you chase two rabbits, you will lose them both" is how the old proverb puts it.
Rather than chasing too many things at one time, get clear on the most important goals in front of you and prioritize them above all the others.
13. Notifications
Being available to others is a good thing. Being constantly distracted is not.
Not that long ago, being interrupted by someone trying to reach us happened only a few times each day (allowing us to focus better on deeper work).
But nowadays, our attention is attacked all day long by beeps, dings, and vibrations (email, phone, social media).
You can easily apply minimalist principles to these distractions by closing your inbox or removing all notifications from your phone (I only allow text and phone call notifications on mine).
14. Visual Clutter
It is one thing to minimize possessions, it is another thing to minimize the visual clutter and visual noise in your life. Visual noise is any random visual stimulus that draws our attention.
Minimizing visual clutter could be as simple as putting things away after we use them so they no longer beg for our attention. Or as complicated as keeping all the surfaces in our home clear of unneeded items.
15. Success
The world around us communicates constantly on how we should measure success: the money we have, the houses we live in, the cars we drive, the clothes we wear, or the number of followers we accrue.
But I'll let you in on an important secret: The world is not conspiring for your good. Often times, the very places we are encouraged to pursue success by society take us away from our highest pursuits of meaning and fulfillment.
Get clear on what personal success looks like in your life by minimizing outside descriptions. When we do, we almost always define it differently.
*I should mention, in closing, that I cringe when I see anyone make sweeping generalities about minimalism.
Any sentence that starts with the phrase, "Minimalism also means that you _____________," is usually wrong and is most often an indication of something important to the author that they wish to be important to others.
I am not offering this list above as "You can only become minimalist if you do x, y, and z."
I offer this list as simply an opportunity and invitation to begin applying minimalist principles to other areas in life besides physical possessions.
But the goal is always the same: Promote our greatest values and passions by reducing the amount of distractions.