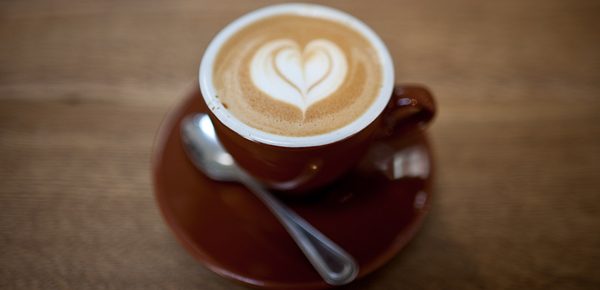 A special thanks to each of you for making 2014 an incredible year at Becoming Minimalist. This website continues to grow each month beyond my wildest expectations. This growth has occurred entirely from the support of readers like you—there is no advertising involved.
Thank you for sharing this website. But even more than that, thank you for sharing the life-giving message of owning less.
Over the past year, Becoming Minimalist has grown in significant ways:
Monthly visitors to Becoming Minimalist grew from 350,000 to over 1,000,000 visitors/month.
Facebook fans grew from 90,000 to over 200,000 fans.
Twitter followers increased from 15,000 to 25,700.
Our Newsletter unites and inspires 14,000 simple living advocates around the world.
In January, we released a book, Clutterfree with Kids, which spent two weeks as the #1 Parenting book in America.
And, in November, our book Simplify became a Wall Street Journal Bestseller. Hooray!
It has indeed been an incredibly exciting year. The metrics above prove the point. But going beyond the numbers, 2014 marks my first full year of writing and speaking full-time on the topic of minimalism. This message is important and the opportunity is great. I am grateful to be a small part of it.
In case you missed any, here are some of the top posts on Becoming Minimalist from 2014.
Most Popular Posts from 2014 (as determined by readers):
9 Intentional Ways to Challenge Consumerism in Your Life. Mindless consumption always turns into excessive consumption. It is time to rethink our spending habits, rediscover intentionality, and remind ourselves that happiness is not on sale at the department store.
The Lies that Keep Our Schedules Overwhelmed. Expectations, demands, and accessibility continue to expand, but the number of hours in a week do not. As a result, our lives get busier and busier. But this approach rarely benefits any of us in the long-run.
9 Common Pursuits That Rob Us of Happiness. How can a society search so desperately for happiness, but still struggle to find it? Maybe because the pursuits we have set before us as a means to find joy are actually keeping us from it.
The Single Easiest Habit Change to Improve Your Life Forever. Life change can be hard. But there is one change that is as significant and beneficial as any of the others. In fact, almost everyone I have ever met that made the change recommends it.
3 Questions to Ask Before Making Any Purchase. We buy far more than we need. Our filled closets, overflowing drawers, and crammed basements stand as proof that purchases are not improving our lives. Our discontent is most evidenced in our excess.
My Personal Favorite Posts from the past year:
Love People, Not Things. People were created to be loved. Things were created to be used. The reason why the world is in chaos is because things are being loved and people are being used.
In the Blink of an Eye. Sometimes events happen in the blink of an eye that change the course of our lives forever. Those who recognize and accept the truth that life is fragile live their lives fully in light of it.
One of the Best Things About Generosity. Give more things away. Your life will feel lighter. Your heart will feel warmer. And the world will be better.
9 Stress-Reducing Truths About Money. Let's change the way we think about money. And start to enjoy our lives a little bit more because of it.
Most Popular Guest Posts in 2014:
16 Things Your Kitchen Can Do Without. by John and Dana Shultz. This list is neither exclusive nor conclusive. Rather, it's merely a starting point to hopefully inspire you to reevaluate how much you keep in your kitchen.
5 Steps to Declutter Your Schedule and Live Your Desired Life. by Mike Burns. If your schedule feels like it's a bit out of control, there are some universal steps you can take to begin finding a tailor-made approach.
The Latte Factor: 8 Ways We Often Overspend. by Lama Farran. Most people are simply unaware of how much money they spend—not so much in the large purchases, but in the small things they spend money on every day.
Most Popular Outgoing Links from the past year:
The Buy Nothing Year: How Two Roommates Saved More Than $55,000| Forbes by Laura Shin. "I learned that there is an alternative to being a consumer."
15 Minimalist Hacks To Maximize Your Life | BuzzFeed by Morgan Shanahan. Less is more.
How Living with Less Can Give You More | SUCCESS by Melissa Balmain. Discover how people improved their lives by paring possessions, forgoing conveniences, and downsizing their homes.
The Science Of Simplicity: Why Successful People Wear The Same Thing Every Day | Elite Daily by John Haltiwanger. We waste so many precious moments concerning ourselves with frivolous details.
Whether you have been reading Becoming Minimalist for one week, one month, one year or longer, thank you so much. This blog owes its success to the support of its readers. Thank you for reading. And thank you for sharing these posts with others.
We look forward to an exciting 2015. In fact, it may be our most ambitious year yet. We have three huge announcements to make in the coming months. One that involves a new book, one that introduces a new project, and one that is so unbelievable I'm not even sure where to begin (but here's a hint).
In the coming year, Becoming Minimalist will continue to evolve and be redefined. But it will always stay true to its core message that there is more joy to be found in owning less than can be found in pursuing more.
We will continue to invite as many as possible to discover this truth in their lives. I do hope you will join us.