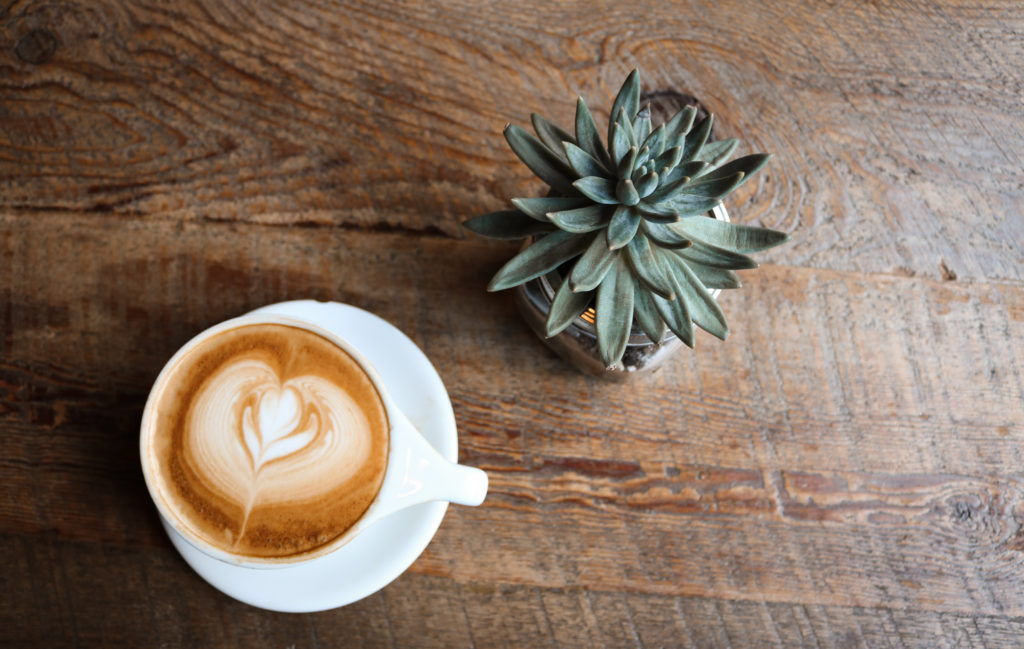 A special thanks to each of you for making 2020 such a memorable year at Becoming Minimalist. Memorable? Is that a good way to describe 2020?
This website continues to reach people beyond my wildest dreams as we grow every year in new ways. As before, this growth has occurred because of the support from readers like you—thank you for helping to spread the inspiration.
Thank you for sharing this website on social media. But even more, thank you for sharing the life-giving message of owning less with your friends and family.
Here are some numeric representations of our growth:
This website is now read by over 2 million people each month.
Our Facebook page grew from 1,700,000 to 2,100,000 followers.
Over 68,000 people follow us on Twitter.
245,000 people currently receive Becoming Minimalist posts via email. Sign-up here to do the same.
Simplify Magazine, our digital, quarterly magazine grew from 150,000 to over 175,000 subscribers.
14,800 new people went through our Uncluttered Course last year.
Our YouTube channel grew from 77,000 to 135,000 subscribers.
But some of our most significant successes this past year are not found in the numbers above:
Our app, Clutterfree, was released in March. It is the first app on the market to provide a personalized, step-by-step to-do list to declutter your unique home. Since March, over 20,000 people have used the app to own less and live more. It is a brand-new, powerfully effective resource for people to use.
The Hope Effect, our non-profit continues to change how the world cares for orphans by focusing on new initiatives in Honduras and Mexico. To date, we have raised more than $1.3M for family-based orphan care around the world and are being asked by more and more state and local governments to begin work in their area.
In case you missed any, here are the top posts on Becoming Minimalist from 2020.
Most Popular Posts from 2020 (as determined by readers):
Your Stuff is Only Taking Up Space. The items in our home should serve a purpose. If they are not, they are no longer serving their purpose. They are only taking up space.
Spend Your Money on These Three Things to Increase Happiness, According to Science. How can we spend our money in ways that improve our subjective well-being? Not based on conjecture, but science. Here are the studies.
The Problem with Turning Your House into a Toy Store. Don't you want to spare your kids the bondage that comes with having too much stuff? Start early to teach them that less is more! It's one of the best ways you can show them your love.
The Perfect Home. It seems our entire economy is built on making people feel dissatisfied with what they have. And nobody is immune to the meticulously crafted persuasion.
7 Ways Minimalism Will Impact My Children. I'm happy to know we chose a minimalist life while our kids are still at home. They've learned valuable lessons (or at least I hope they've learned some valuable lessons from us).
My Personal Favorite Posts from the past year:
Someone Has More Than You. Get Used To It. There is no end to the comparison game. There is always, always going to be someone in the world with more.
Busyness is Laziness. Of all the distractions that keep us from living a fulfilled life, the most prevalent in our world today may be busyness.
The Person You Want to Be Won't Happen By Accident. The good things in life we achieve and become are the result of intentional effort pursuing those things.
Most Popular Guest Posts in 2020:
How Many Towels Do You Need? by Rose Lounsbury. My wish is that this simple question starts you on a journey toward a more peaceful life, full of the possibilities of open spaces.
Big Family Minimalism by Jillian Johnsrud. Less clutter. Less cleaning. Less overwhelm. Less hectic. Less appointments.
10 Things Minimalists Don't Do by Melissa Camara Wilkins. You might think that minimalists are all about white walls and clutter-free countertops, but that's not the whole story.
7 Reasons Why You'll Love Apartment Living by Julia Ubbenga. If you're looking for a way to simplify your life and focus on what matters most, why not give apartment living a try?
Most Popular Outgoing Links from the past year:
11 Things You Should Get Rid of Right Now, According to Professional Organizers by Ashley Abramson. Whether you're extremely low on cabinet real estate or you just want to get things tidier than they have been, here are 11 things you should get rid of right now — according to professional organizers.
60 Wasteful Things I Stopped Buying As A Minimalist by Ray Arya-Caspersen. In the following list, you'll find things I no longer buy because they are senseless to buy, distractors, overpriced, time-consuming, or unsustainable.
I tried 'Kakeibo': The Japanese art of saving money—and it completely changed how I spend my money by Sarah Harvey. Our spending habits are deeply cemented into our daily routine, and the act of spending also includes an emotional aspect that is difficult to detach from.
The Ultimate Guide To A No-Buy Year by Joshua Becker. With a new year approaching, it's the perfect time to think about adopting a no-buy year challenge.
Most Popular YouTube Videos of 2020:
Top 10 Things To Declutter Right Now. Decluttering is hard. Sometimes we have to make difficult choices, and sometimes it can be overwhelming. That said, some things are no-brainers, and here's a list of the top ten things you can easily get rid of right now.
How to Stage Your Home For Living. Most of the time while staging our home for sale, I wondered why we had never put in the effort to stage our home for living.
Messy House? Maybe You Own Too Much. When we have more than we need, there is less incentive to clean up along the way. If your home feels messy all the time, you should try owning less.
Whether you have been reading Becoming Minimalist for one week, one month, one year or longer, thank you. This blog owes its success to the support of its readers. Thank you for reading. And thank you for sharing these posts with others.
We look forward to an exciting 2021.
I am excited to launch the New Year's Edition of Uncluttered—registration will open on January 3rd. Uncluttered continues to help people around the world own less and live more. And I look forward to hosting it again with brand new, updated video content.
No doubt, in the coming year, Becoming Minimalist will continue to evolve and be redefined. I will be finishing my third book: Things That Mattter: Overcoming Distraction to Live a More Meaningful Life.
But this website will always stay true to its core message that there is more joy to be found in owning less than can ever be found in pursuing more. We will continue to invite as many as possible to discover this truth in their lives. And I hope you will join us.