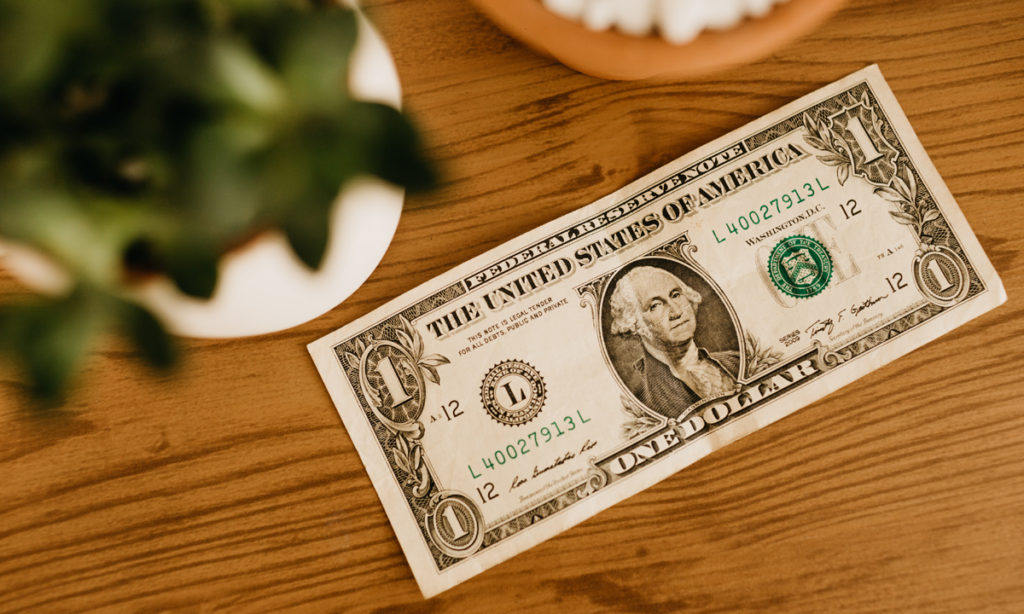 I would never assume everyone reading this article has their financial needs met. However, there are two assumptions I make when writing about money.
1. More people have their financial needs met than think they do. In our consumeristic society, the baseline of need is always revised upward. The items considered "needs" today would have been considered a luxury not that long ago. Most of us have our financial needs met.
2. Minimalism provides greater financial flexibility to those who choose it. When we remove ourselves from the constant pursuit and accumulation of material possessions, greater financial flexibility is one of the benefits experienced quickly and recognized easily.
Based on those two assumptions, I want to talk about how to increase our overall happiness and well-being with our money.
Or, more specifically, how can we spend our money in ways that improve our subjective well-being? Not based on conjecture, but science.
There is a fascinating study recently published in Advances in Experimental Social Psychology by researchers from Harvard, the University of British Columbia, and Simon Fraser University.
In the study, Prosocial Spending and Buying Time: Money as a Tool for Increasing Subjective Well-Being, the researchers discuss four possible uses of our money.
Three of the uses result in an increase of subjective well-being, one does not.
After our immediate needs are met, purchasing additional personal possessions does not contribute, in the long-run, to increased happiness. But there are choices we can make with our financial resources that do increase our overall life satisfaction.
When determining the best use of our money, this research is valuable. Their findings are summarized below.
Spend Your Money on These Three Things to Increase Happiness
1. Purchasing Experiences.
Whether going to the zoo, the ballgame, or Europe for two weeks, spending money on experiences shared with others brings more lasting happiness than physical possessions.
According to the study:
The earliest and most well-developed line of research treating money as a resource to be intentionally utilized shows that, on average, people experience greater happiness when using money to purchase experiences, as opposed to material goods.
Based on their findings, spending money on experiences rather than material goods results in more positive feelings before consumption, during consumption, and after consumption.
2. Prosocial Spending.
Spending money on others—whether supporting a charity, treating a friend to dinner, or buying a gift for another—brings more lasting happiness than physical possessions.
When we entered personal spending and prosocial spending into a regression predicting happiness, we found that people who spent more money on others reported greater happiness; in contrast, the amount of money they spent on themselves was unrelated to happiness.
By conducting tests of universality, we have been able to demonstrate that the joy of giving is not merely a quirky feature of North American college students, but rather a fundamental component of human nature, detectable from the first years of life across a wide range of contexts.
Based on their findings, spending money on others enhances social connection, provides opportunity to make a meaningful impact, promotes well-being and autonomy. And in each regard, delivers these results in more measurable and lasting ways than buying material possessions.
3. Buying Time.
Whether paying someone to rake your leaves, clean your house, deliver your groceries, or buying a smaller house to reduce your commute, research indicates there is happiness to be found in not just purchasing positive experiences (above), but also purchasing the removal of negative experiences.
People who regularly buy time report greater life satisfaction.
The researchers admit this finding requires some deeper analysis and study, "Although experimental manipulations are necessary to enable clear causal conclusions, this longitudinal study provides the strongest evidence to date that the broad proclivity to prioritize time over money predicts subsequent well-being."
But based on their findings already, buying time provides more opportunity for people to choose relationships, reduce daily stress, and help navigate major life decisions. Even across socioeconomic variables, those results were discovered.
Your specific financial circumstance varies from the person next to you because nobody is exactly alike in this regard. However, the studies above do indicate some consistencies among us as human beings.
If you want to direct your financial resources toward pursuits that pay off in the long-run, choose to purchase experiences, prosocial giving, or buying time. Based on the studies, spending your money on those three things is the best way to increase happiness.