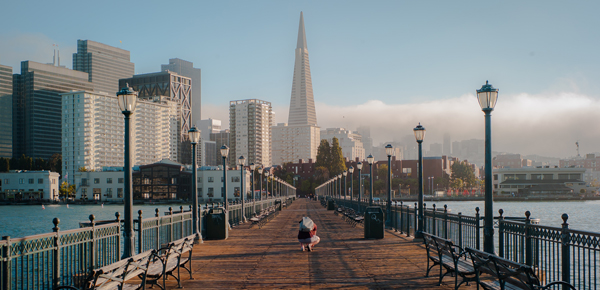 Life is complicated enormously by modern propaganda.
Commercials and advertisements work relentlessly to convince us products manufactured on assembly lines will bring us joy and make us insanely happy. But in reality they make us more insane than happy.
The goal of Madison Avenue is to prompt discontent, increase desire, and change our attitude from "That's extravagant" to "I need it."
They are so subtle at their craft we hardly realize we are being brainwashed. Slowly, they take control of our desires, our checkbooks, and our life.
Becoming Minimalist was founded on and has remained true to one simple message: Owning less is better than pursuing more. Possessions do not equal joy—even worse, they often distract us from it.
But to live this out on a daily basis, we must be mentally prepared to counter the pull and influence of consumerism.
We must remind ourselves often that happiness is not an item to be purchased, it is a decision to be enjoyed. Our happiness is not based on possessions.
Some of the most joyful people I have ever met live in extreme poverty while some of the wealthiest people I know are miserable. Happiness is not found in the abundance of possessions. It is a decision we make each morning.
It is wise to identify what advertisements are trying to sell us. The emphasis in modern advertising has moved from providing factual information on a product to creating associations in the mind of a consumer.
Most advertisements are not trying to sell us on the material properties of the item. Instead, they appeal to our subconscious desires (status, sex, prestige, happiness, appearance, self-esteem, identity, or reputation) or subconscious fears (loneliness, security, weaknesses, uncertainty). Be aware of their strategy, look for it, and don't be fooled.
Buy things for their usefulness, not their status. Purchase items for their ability to meet your needs, not for their ability to impress your neighbor. Apply this principle everywhere—your house, your car, your clothes, and your hobbies are all good places to start.
Intentionally and purposefully seek to remove advertisements from your life. Cancel your junk-mail (both physical and digital). Mute your radio/TV during advertisements or better yet, stop watching television altogether. Enjoy outdoor recreation (biking, exercising, hiking, gardening, camping) or occupy your mind with reading, art, conversation, philosophy, or meditation.
Enforce a 30-day wait period on major purchases. The extra month will provide ample opportunity to answer the question, "Do I really need this?" It will also help you answer these questions: "Are there any subconscious motives to this purchase?," "Which brand is the highest quality?," "Can I find it cheaper elsewhere?," "How likely is it this purchase will soon become unused?" and "Am I controlling my decision or am I being manipulated by someone else?"
Join our joyful revolution. More and more people are choosing to say "no" to the mindless collection of material possessions and say "yes" to more important pursuits instead.
Overwhelmingly, these people are adamant that life is better when the influence of consumerism has been broken. You will most certainly agree.