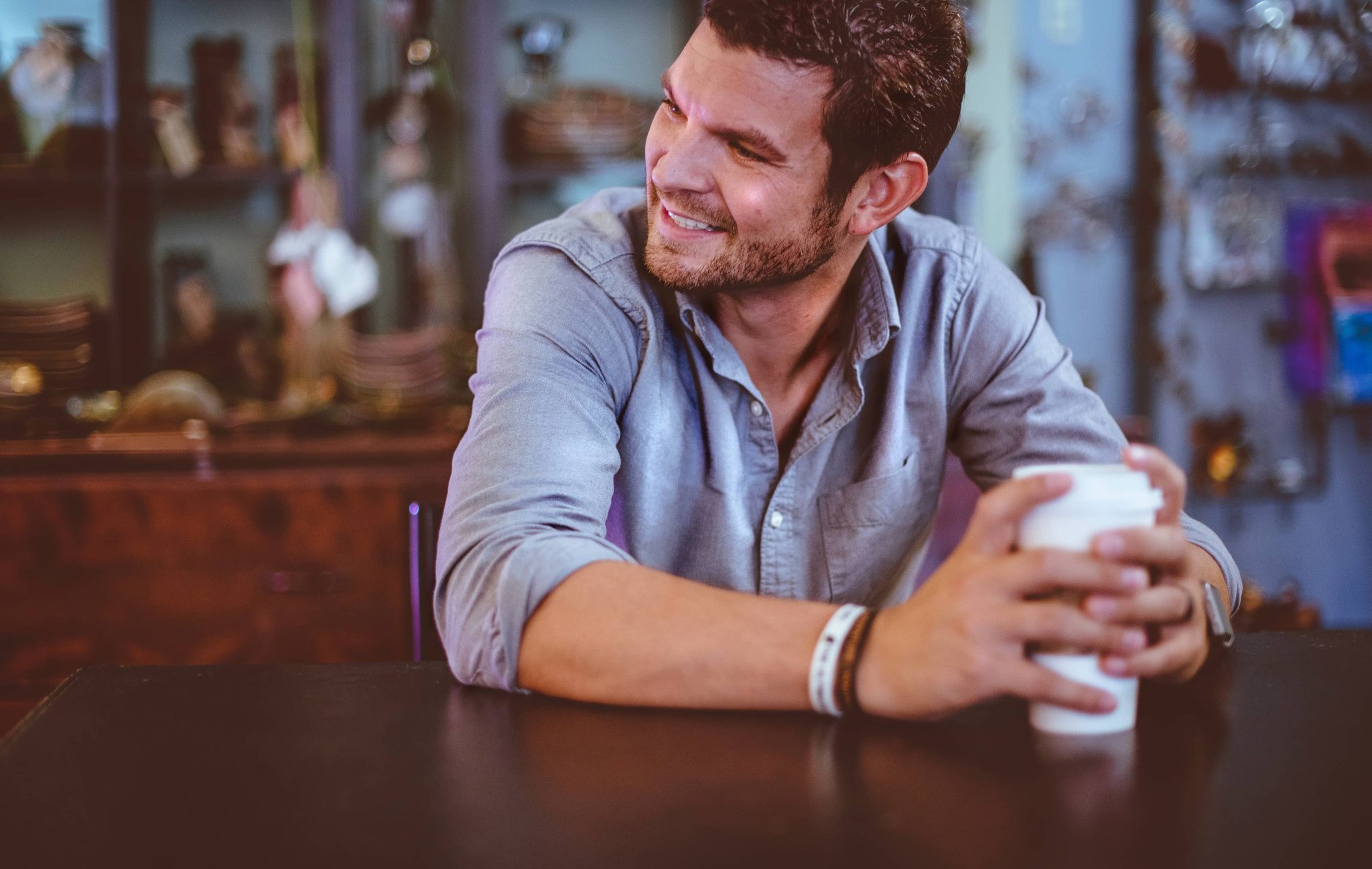 In college, I had dinner with a friend named Donnie. He wasn't much older than me but was certainly more mature — although that wasn't particularly difficult at the time :)
I looked up to him in quite a few ways. But one thing that impressed me, maybe above everything else, was his ability to engage in conversation wherever we were. It didn't matter what room we walked into, or the people in the room, Donnie was always quick to make new friends and start new relationships.
People just seemed to like him immediately after meeting him.
So, at dinner, I asked him how he was able to do that so effortlessly.
His answer to my question changed the way I engage in conversation ever since. And even to this day, I consider it the greatest conversation advice I've ever received.
When I asked him how he was so good at talking to people, he said this, "Oh, it's easy. Just ask a lot of questions. Ask about their family, their job, their hobbies, their past… anything really. People love talking about themselves."
I immediately put this idea into practice. And found it works incredibly well—in every circumstance and interaction. Simply ask questions.
Years later, when reading the incredibly popular book by Dale Carnegie, How to Win Friends and Influence People, I found the advice repeated:
So if you aspire to be a good conversationalist, be an attentive listener. To be interesting, be interested. Ask questions that other persons will enjoy answering. Encourage them to talk about themselves and their accomplishments. Remember that the people you are talking to are a hundred times more interested in themselves and their wants and problems than they are in you and your problems.
I still apply his advice today whenever I meet someone new or am catching up with a friend.
And I have found there is a dual benefit to the approach. Not only does asking questions result in great conversation, it benefits me as well.
First, it results in a selfless attitude.
To begin the practice of asking questions, you need to make the conversation not about you. Every time you ask a question, by definition, you are shifting the attention away from you and toward the other person.
Asking questions forces selflessness onto us.
You can't hold a desire to draw attention to your own accomplishments or stories while genuinely inquiring about the other person's. Rather than looking for opportunities to proclaim our own interests, the attention is focused on theirs.
Second, it helps us become better listeners.
Asking good questions requires good ears and a focused attention.
Anyone can ask questions (and that's always a good place to start). But asking great questions will require you to be a good listener.
The more you practice this approach to conversation, the more you learn this skill.
Focused attention can lead to follow up questions. It can help you remember important details about the other person. And may even help you understand their emotions or passion related to the topic they are discussing.
Third, it results in better learning.
Everyone we meet has a backstory of experience. And the more questions we ask, the more we learn about the world. Because we learn about more than just the person, we learn about humanity.
Everyone wants a friend who cares about them (selfless), who pays attention to them (good listener), and can understand the world and their point of view (learner).
Asking questions provides that opportunity.
Even all these years later, it's still the greatest conversation advice I've ever received. What about you?