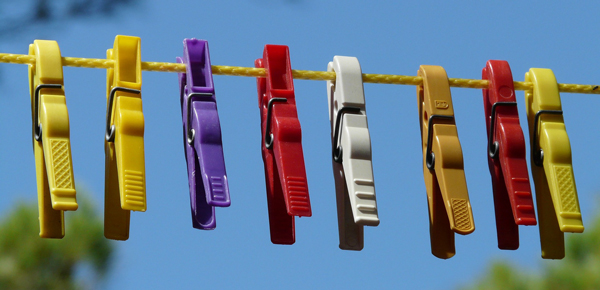 "Cheerfulness and contentment are great beautifiers." – Charles Dickens
A few years back, I experimented with reducing my wardrobe by joining Project 333.
The idea behind Project 333 is simple: Wear only 33 articles of clothing for the next 3 months. All clothing, accessories, jewelry, outerwear, and shoes count towards your number. Exceptions include wedding rings, underwear, sleepwear, in-home loungewear, and workout clothing. Clothing that no longer fits or becomes in poor condition may be replaced during the time period.
Originally, I decided to try it for a number of reasons:
I needed an extra push to reduce the clutter in my closet.
I find boundaries to be helpful in minimizing.
The project sounded both challenging and reasonable.
The Project 333 community seemed encouraging.
The project began on October 1 and concluded on December 31. And other than a few minor exceptions (think Ugly Sweater Christmas Party), I was able to stick to the rules of 33 articles of clothing with only minimal adjustments to my weekly routine.
It became an experiment that I valued and often recommended to others. I learned some valuable lessons about boundaries over those three months.
Consider the benefits of living life within boundaries:
1. Boundaries keep us restrained.
Artificial boundaries can keep us in check when our natural self-control does not. Over the years, I had amassed a closet full of clothes—far more than I truly need. Looking back, I am embarrassed at the amount of time, money, energy, and attention devoted to my clothes.
In similar ways, the average American carries $7,200 in credit card debt and watches over 32 hours of television per week. We are in need of boundaries. Good parents set boundaries for their children… and good adults should set boundaries for themselves.
2. Boundaries force our values.
When you are challenged to pare down your clothing to 33 items, you are forced to identify which items are absolutely necessary. You are forced to single out the most important, most versatile, and most loved items. You are required to identify the most valuable things in your closet.
Similarly, boundaries in life help to force this exact same thought process. Boundaries force us to identify the difference between "really important" and only "somewhat important"—just ask anyone who has ever been given a limited amount of time left to live.
3. Boundaries promote creativity.
Orson Welles said, "The enemy of art is the absence of limitations." Limiting your clothing items to 33 items for 3 months forces art. Limiting your wardrobe to a capsule wardrobe does not rob you of personal style…it causes you to truly find it. For help getting started, try this: A Practical Guide to Owning Fewer Clothes.
4. Boundaries bring freedom.
This may sound contradictory…and depending on the exact boundaries, it may be. But in the example of clothing, I found great freedom in the project. It is a refreshing feeling to look inside a closet and see only clothes that you love. Getting ready in the morning is less time-consuming. Laundry is easier. And I saved a few dollars over the 3 months as well. The experiment granted me more time, energy, and money—the very things I was losing without it.
For me, Project 333 became something far greater than wearing fewer articles of clothing. It became about recognizing the value of boundaries. And the value of boundaries reaches far beyond our closets. It begins to spill into how we decorate our homes, the toys we buy for our children, our yarn supplies, and even how we choose to spend our time, money, and energy.
Why don't you try giving it a shot?
You'll enjoy the challenge. And you've got nothing to lose but the clutter in your closet.