Note: This is a guest post by Julianna Poplin of The Simplicity Habit.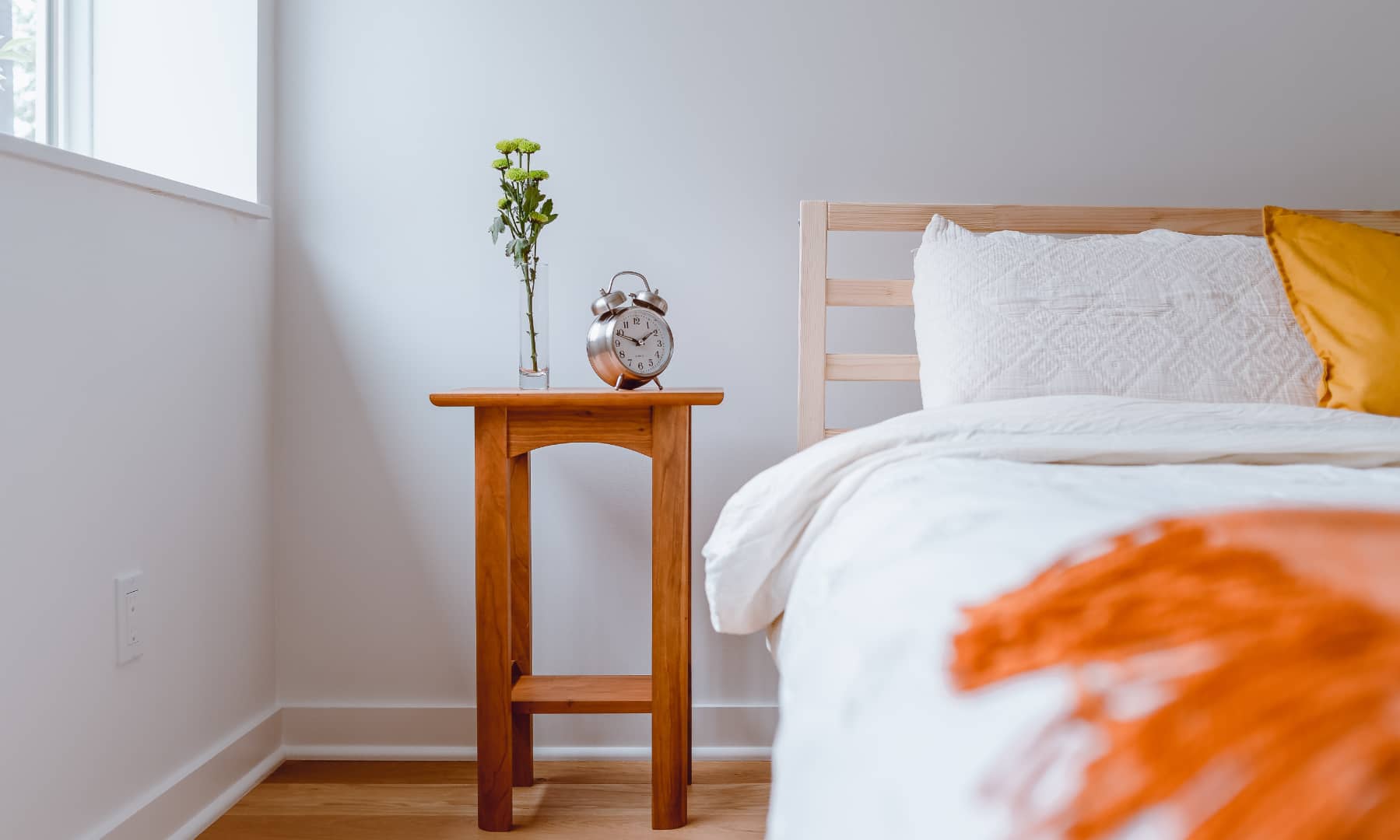 The world constantly tells you to do more, have more, and buy more. So how do you decide when you have 'enough'?
Advertisers would have you believe that there is no such thing as enough because once you believe you have it, you'll stop buying. And that's the opposite of what they want. They benefit from you constantly feeling like you're lacking.
Determining your definition of enough will help you to feel more content with what you already have. It will also help you resist getting pulled back into the cycle of excess.
When you determine what is enough in your home, it brings clarity to what's become clutter. It also helps you to decide whether or not to bring additional items into your home.
Why determining 'enough' can be tough
Deciding what is enough in your home can be a challenge. Here are a few reasons why.
It's not the same for everyone.
What is enough for you is likely not the same as what is enough for someone else. Different people have varying comfort levels with the amount of stuff in their home.
Some people prefer to own significantly less, as they see stuff as a barrier to freedom. Others find comfort in owning certain things and don't want to part with them.
There is no magic number of what is enough. It's something you have to determine on your own.
Some people will become minimalists. And some people won't. And that's ok.
It's more complicated when you live with other people.
Having different definitions of enough can create a challenge when you live in a house with other people. You may be perfectly happy with the number of things you own, while your partner may think it's far too much (or too little).
Getting to a place where you're both happy takes work, compromise, and a lot of communication.
I know because I live it. When I decided to start decluttering our home, my husband wasn't thrilled. Seven years later, it's still not something that he loves. His enough is a lot more than my enough, so it's something we have to work through together.
It's countercultural.
In a society that says you never have enough, it can be more challenging to decide when you do. The messages you read will continually tell you that you need more.
It's easy for your identity to become tied up in the stuff you own and the things you do.
Get comfortable with not being normal. Know that determining what enough is won't be encouraged or supported by the culture at large.
It's helpful to follow pages and voices that encourage a simpler way of living for support in your journey.
You can intentionally release the hold that stuff has in your life. Defining enough is the first step in the process.
How to define what is 'enough'
So how do you determine what is enough for you? These two questions can bring clarity.
Is it moving you toward your goals or distracting you from them?
Whether you're decluttering your home or considering buying an item, ask yourself if the item is moving you toward your goals or distracting you from them.
Your stuff is meant to support the life that you want. The things you own should help you to create the life you want and reflect your values.
Having excess in your life can take your time and attention from what matters most to you. With practice, it will become clearer which things are hindering your goals.
Benefit or burden?
Ask yourself if the item is (or would be) a benefit or a burden in your life. Despite what marketing will tell you, you can have too much of a good thing. When you own too much, your stuff stops feeling as beneficial and becomes more of a burden.
As you sort through the stuff in your home, be honest with yourself about what you truly love and use. Let go of the things that are weighing you down.
You'll know you are living with enough when you're less stressed over your stuff and more at peace in your home.
Maintaining your 'enough'
Once you've defined your enough, it takes work to maintain it. Here are two strategies to help you…
Create your own rules
Adopting decluttering habits into your life will help you to maintain your enough. Create rules that work for you and your family. A popular rule is one in one out. With this rule, if you bring something new into your home, you must also declutter something from your home. This will prevent you from adding more stuff without also taking things out.
Create rules with shopping to help you maintain your enough. Don't make impulse purchases. Be intentional and thoughtful with how you use your money and what you decide to bring into your home.
Re-evaluate periodically
Increasing your awareness of your stuff is one step to finding your enough. It also takes re-evaluating your things from time to time to make sure it stays under control.
Review your stuff seasonally to make sure that you're not exceeding your definition of enough. Realize also that your definition may change with time and in different seasons of your life.
After becoming an empty nester, for example, you may want to further simplify and downsize. Your enough may look different at this point. It can evolve over time as your circumstances change.
The benefits of finding your 'enough'
Establishing and maintaining your level of enough has many benefits in your life. Here are four of them.
1. More gratitude
Focusing on your enough helps you to feel more grateful. When you look at what you have and create a habit of looking for things to be thankful for, you'll feel more content.
2. Less envy
When you opt-out of the messaging that tells you that you need more and you stop comparing yourself with others, you can embrace your life as it is now. Defining what's enough allows you to stop feeling jealous of others.
3. Save money
Defining enough helps you to save money. When you stop chasing the newest and greatest things, you spend less. As you learn to be more intentional with shopping, you stop the cycle of clutter coming into your home.
4. Enjoy life more
Defining what is enough helps you to refocus on what matters most to you. It takes away the drive to continually accumulate more, and it allows you to give your attention to more important things in life.
Determine what is 'enough,' and find the freedom that comes with it.
***
Julianna Poplin blogs at The Simplicity Habit. She is a wife, mama, and professional declutterer who helps people create margin, so they can say yes to the great. You can also find her on Facebook.