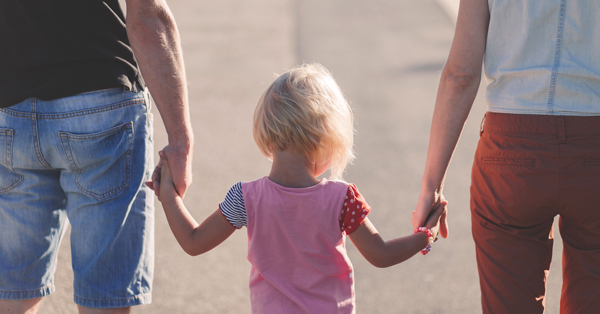 First off, I fully realize this is a very personal topic. For a variety of well-thought-out reasons, not everyone who stumbles upon this post desires to become a one-income family. That's fine. This is not written to change your thinking or convince you otherwise.
Instead, it is written to encourage those who do desire such a lifestyle. I have known a number of dual-income families over the years who desire to become one-income – typically experienced in conjunction with the birth of a child. This post is written with them in mind.
My wife and I have lived our entire married lives (13 years) on one modest income. We have proven it is possible. And if we can accomplish it, so can you. This post is written to provide you with practical thoughts and encouragement to take the very step you've been desiring all along.
Ten years ago, our first child was born. As my wife had always intended, she immediately resigned from her position as an administrative assistant and became a full-time homemaker. At the time, my gross income was less than $40,000/year + health insurance benefits. I offer the numbers only as a frame of reference… there are surely one-income families that live on more and some that live on less. Over the years, I have experienced a number of pay increases (as one might expect), but my career in non-profits was never chosen for its level of compensation.
Still, we were able to survive and thrive on one-income because we took some very intentional steps with our lives, finances, and decisions:
1. Ask when and why, not if. I'm all for careful planning and crunching the numbers, but I'm also all for taking risks and learning to figure things out. When my wife quit her job to stay-at-home, we looked at the financial inflow and outflow. But our intentions in analyzing the numbers were never motivated by the question "Is this going to work?" We had already made the decision. The when/why had already been determined. Budgeting was approached as the means needed to make the necessary adjustments to accomplish it… not as the determining factor.
2. If possible, prepare ahead of time. My wife and I received valuable advice when we got married. A good friend of ours told us, "Decide now to live off one income… even if both of you are working. Put the entire second income directly into savings." This decision to live off my income alone contributed significantly to our first home's down-payment. But more importantly, it kept our lifestyle at a level that provided options when our first child was born (or if an unexpected job loss would have occurred). If possible, begin making choices today (avoid debt, lifestyle creep, and high mortgage payments) that will accommodate one income in the future.
3. Be content with less. A one-income family will, by definition, earn less money than a two-income family. The pursuit of possessions will need to be tempered. You'll own a smaller home with less-fancy cars. Luckily, you won't be missing much. There's far more joy to be found in pursuing less than can be found in owning more. *At the time, we were not living minimalist lives (that decision came later). But if we had been, the transition to one-income would have been even easier.
4. Be convinced of the benefits. There are countless benefits to staying at home with young children that motivated our decision: stability, relationship, experience, educational opportunity, scheduling flexibility, consistent discipline, fewer expenses. We recognized these benefits and used the opportunity to make one-income a reality.
5. Budget. A healthy understanding of budgeting is required in most every case. But from my experience, there are only a small variety of expenses that keep families from living on one-income: too costly mortgage, car payments, eating out frequently, exorbitant entertainment expenses (tickets, vacations, and/or alcohol), and credit card debt. Start there and you'll solve 85-90% of your financial problems. To embrace healthy budgeting techniques, you'll find countless budgeting tools online. But the one that works best is the one that actually provides you with the tools to live within it. *Additionally, a one-income family is one that treats all incoming revenue as "shared," not "yours" or "mine." If you need to change your thinking on this, do it now.
6. Find an outlet for relationship. One difficulty of removing oneself from the workforce is the loss of a built-in network of relationships. Interpersonal relationships with peers are absolutely essential to our well-being. Be intentional in seeking out a place to find them: church, community groups, mom/dad groups, activity groups, etc.
7. Find an outlet for service. You have gifts, talents, experiences, and education that our world needs. And likely, you still desire to use them. Just because you have decided to stay at home does not mean you resigned from using your gifts to change the world. Look for opportunities to use them on a broader scale. There are, after all, countless organizations (schools, community, nonprofits) that need your giftedness. Find one as an outlet for your talents.
8. Embrace temporary or part-time. If there are some internal reasons keeping you from fully becoming a full-time, stay-at-home parent, consider the options of part-time or temporary. You don't need to leave the workforce permanently. You can still keep a toe in it by finding a part-time employment arrangement that fits your schedule/desire. And as your family becomes more self-reliant, you can always make the decision to return back to work.
Again, this post was motivated by the countless conversations I have had with families who desire to become one-income. It is not the perfect solution for every family. But it has worked well for ours on a relatively modest budget. And if it has worked for us, it is completely achievable for you.
Image: Keoni Cabral