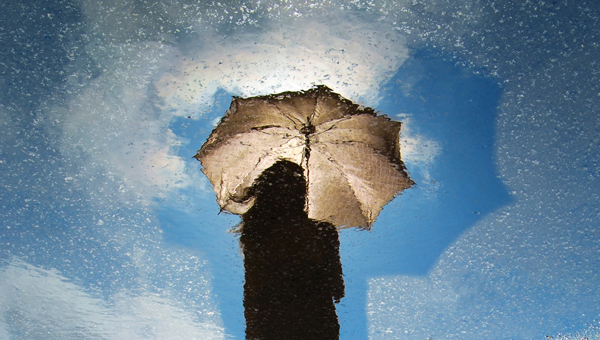 It's really quite unbelievable to me all the benefits of owning less: more time, more focus, more energy, less stress, less comparison (just to name a few).
There are also overwhelming financial benefits to minimalism. Owning less is a lifestyle that costs less than the constant pursuit of more. For some, this may mean the opportunity to save for the first time. For others, it may result in the opportunity to retire early, travel more, or work less.
For others, it may represent opportunity to get out of debt. Recently, on Twitter, I asked for examples of people who have used minimalism to get out of debt. And I wanted to share some of the stories here—in 280 characters or less.
Not gotten out of debt, but my husband and I paid off 14K in debt in one year on $10/hr salaries.

— Carly Skye Ingalls (@csingalls) January 29, 2018
My wife and I shedded 6 figure debt and now are on our way to financial independence with our two young kids. Only debt left is a mortgage that we are well ahead on.

— Dan Nice (@Dannice240) January 28, 2018
2 young kids, one income, both of us paid off multiple degrees and student loans. One credit card, one car, used clothes for kids, all my clothes are the ones I wear often. And we rent in one of the silliest markets in the world #Vancouver where we are can't buy a home.

— Matty Michaud (@michaudsensei) January 28, 2018
In 15 yrs of marriage (a pastor & stay@home mom w/ 4 kids) we committed to having one car & no credit purchases, & a preference for used kids clothes shared with church families. Now at 40, we're debt free, own our house & use capsule wardrobes.

— Clint Archer (@ClintArcher) January 28, 2018
Wife and I were able to pay off about $70,000 in student loans, credit cards, and a car loan. Having less let us focus on what we needed to do.

— Dan Chappell (@minimaldad87) January 28, 2018
Yes! The process of shifting to minimalism helped hush the noise of extraneous nonsense. Once I simplified and had all my favorite things before me I realized how much room I had for progressive action. I no longer felt scared to confront that debt number.

— Morgan (@MORDDGAN) January 26, 2018
I got out of £20,000 debt and saved enough to travel the world full time. Changed my career from events and stress to adventure and writing!

— betternotstop (@betternotstop) January 28, 2018
Sold a rental property we were going to keep for 30 years. While it was a good investment, it took away from my peace / time with family. Paid down 6 figures of debt when we sold it for a simpler life.

— Danny Peavey (@the_peavey) January 27, 2018
I paid off 75K, the rest of my mortgage, about 8 years ago because of a minimalist spending lifestyle. I believe I found minimalism when I became a world traveler for 1.5 years and realized I could be extremely happy with just a backpack of stuff. I can now be a stay at home mom!

— MacPackerGirl (@MacPackerGirl) January 27, 2018
Started with 250k+ Of student loan debt and in 4.5 years are down to 138k, I can get more concrete numbers. Found minimalism when searching for ideas how to tackle such a large amount.

— Lindsay A (@lindsayhaizman) January 26, 2018
Because of minimalism I paid off all of my consumer debt in 9 months and saved an emergency fund. Now I'm focusing on paying off the rest of my student loan within the next year.

— KB (@Kbatykefer) January 27, 2018
Minimalism allowed me to focus after a divorce. It allowed me to rebound after a bankruptcy & save money. After raising my daughter I sold my house, quit my job, bought a tiny house & moved to the PNW. I couldn't have done any of that without the focus mininimalism afforded me.

— Fine Dining on Discourse (@DiningDiscourse) January 27, 2018
More than anything, if you are struggling to pay off debt, I wanted you to find encouragement, inspiration, and motivation in these stories. You can do it. Owning less can help. Just like it has for so many others.
If you want more inspiration and practical help, here is additional reading on the topic of owning less and removing debt: