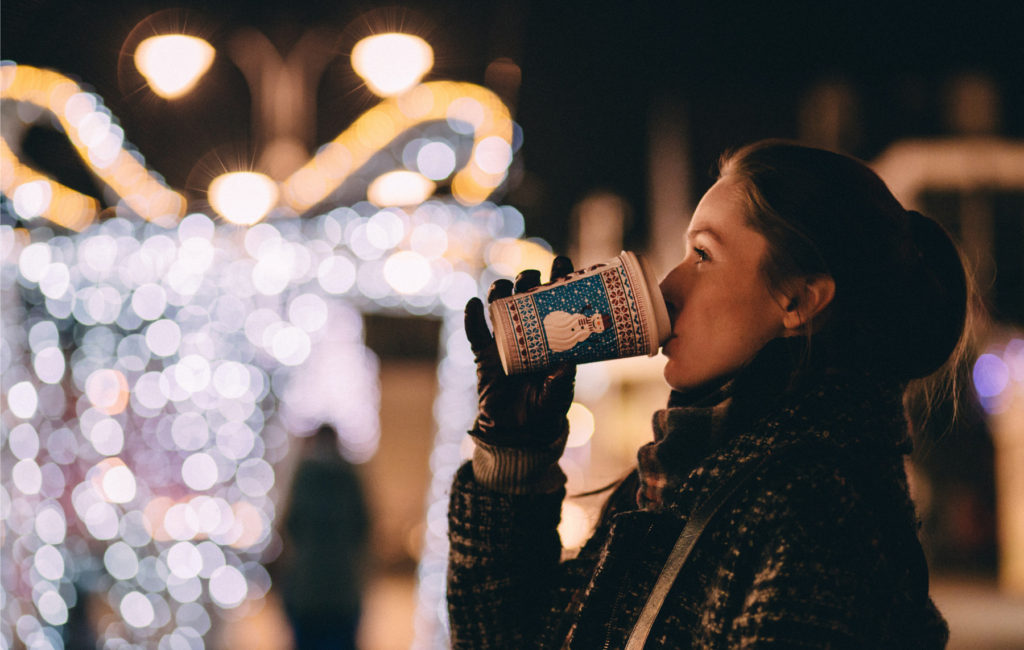 Relieving stress any time of the year is worth the effort.
But during the holidays, with the extra rush, hurry, and expectations, reducing stress is even more important.
Statistically speaking, people are more likely to feel their stress increase rather than decrease during the holidays. Let's change that.
Here are 10 Intentional Ideas to Reduce Holiday Stress:
1. Don't expect (or even pursue) perfection.
There is no such thing as perfect: the perfect tree, the perfect outdoor decoration, the perfect play, the perfect dinner, the perfect gift, the perfect Christmas morning, etc. They do not exist.
If you want to remove holiday stress, remove the pursuit of perfect and replace it with "my best effort."
2. Don't overspend your means.
77% of us expect to exceed our holiday budget this year (and only 37% will put a post-holiday budget plan in place to recover). Overspending your budget adds stress during the holiday and after—a double dose. Say no to holiday overspending. Choose to spend within your means instead.
3. Set boundaries if necessary, in relationships.
Relationships can be difficult and unhealthy family relationships can be extra strained during the holiday season. There are times, certainly, when it's best to stay away entirely. But often times, families want to be together during the holidays.
If the idea of spending time with family causes stress in your life, make decisions about setting healthy boundaries. Here are some thoughts on how to do that.
4. Set healthy expectations for your kids.
"Maybe you'll get it for Christmas" are some of the most dangerous words we can use during this season with our children. It sets an unhealthy expectation that the number of gifts under the tree will be limitless. But we all know that's not going to be the case. And when it comes time to open the presents, our anxiety level is through the roof.
Instead, be sure to set reasonable expectations throughout the season.
5. Appreciate the simple and free.
Holidays don't have to be expensive, rushed, and stressful. One important key to accomplishing this reality is to appreciate and find joy in the simple and free. Keep your tastes simple and enjoy the magical moments.
There is as much joy to be found in a conversation with your grandparent, a quiet snowfall, or baking cookies with your kids as you can find flying halfway around the world to a beach in the Caribbean or spending thousands of dollars on gifts.
Enjoy the simple and you'll never run out of joy—because your holiday season is full of moments to enjoy.
6. Embrace a 'less is more' mentality.
In almost every case, less is more if you begin to see it.
You don't need to spend days decorating the home with countless Christmas decorations when one box of meaningful decorations would suffice. You don't need to make commitments every night of the week when a few strategic outings will fill your calendar enough. And you don't need an entire tree stuffed with presents when a few thought-out gifts will be more appreciated anyway.
If you want to reduce stress during the holiday seasons, notice how less is more. And then embrace it fully.
7. Reflect on the positives often and regularly.
Stress increases when our attention is fixated on our problems or worries. Of course, life is never perfect and some problems/issues tend to be extra highlighted during the holiday season.
To counteract this, it is wise to be intentional and consistent with reflecting on the positives.
Maybe your extended family relationships aren't perfect, but they are still better than other families. Maybe you didn't get every gift you wanted for Christmas, but you certainly got some good ones. Or maybe your travel plans weren't pulled off flawlessly, but at least you arrived at your destination.
Keep your attention on the positives in all situations.
8. Hire some help.
While not available for everyone, hiring some extra help during the holiday seasons is a great way to reduce some stress. Hire the neighbor boy to shovel your driveway throughout December, or hire the housekeeper to do some cleaning before your family arrives. Even if you're not incredibly wealthy, it might be worth looking into your local pricing for such options. They might be more affordable than you think.
And since buying time is one of the three ways to spend money on happiness, it might just be worth the investment.
9. Don't cross the same bridge twice.
There's an old saying that goes like this, "We'll cross that bridge when we get to it."
The point of the saying is this: Don't worry about a situation until that situation is actually in front of you. When you get to the bridge, cross it. You can't cross it before you arrive at it anyway.
One reason the holidays can become stressful for us is we begin worrying about all the countless unhealthy and unhappy circumstances we might encounter. We worry about family, or travel, or plans, or the meal, etc. But worrying about a problem that may or may not arise in the future requires you to cross the bridge twice—once before it arrives and once when it arrives.
Determine this holiday season to not cross the bridge twice. Don't let worry get the best of you. Rather than wasting energy imagining countless unenjoyable circumstances, decide to wait to see if they even arise. When they do, cross the bridge once—rather than twice.
10. Practice moderation.
Moderation, in so many ways, is the key to reducing stress during the holidays. Moderation in your diet, spending, commitments, alcohol, responsibilities, etc. From A to Z, embrace moderation throughout the holiday season. You'll be glad you did—and so will everyone else.
A less stressed holiday season? Sounds lovely. And totally possible.