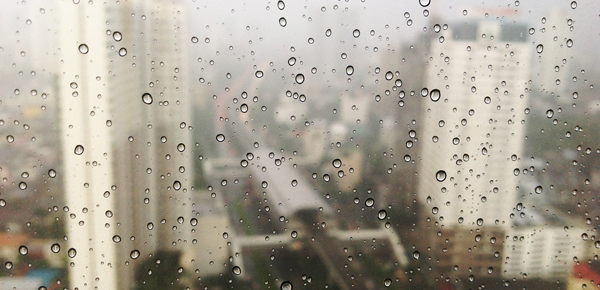 There is more joy found in owning less than can be found in pursuing more.
This is a mantra I have learned to be true over the past number of years. Deciding intentionally to own fewer possessions has brought great benefit into my life: less cleaning, less debt, less stress, more freedom, more purpose, more opportunity to pursue lasting impact.
Its truth has begun to spill into other aspects of my life. It has brought fullness to my understanding of happiness, generosity, and busyness. It has changed my thoughts on consumerism, technology, and the words I choose.  It has affected how I view work, money, and success.
Owning less is an exercise in freedom that brings significant impact into our work and our business. It can positively impact how we view each of them. In fact, correctly understood, it allows us to entirely rethink business and how we conduct it. When we start to rethink our bottom line, our entire methodology of business and entrepreneurship begins to change—and for the better.
But before we begin to consider some of the benefits of rethinking business, let me cut off a few objections:
First, I am not anti-capitalist (as some may likely infer). I am all for a free-market system that rewards those who work hard. But there are better rewards to pursue than financial gain.
Second, I fully realize the benefit of profitability in business. Profits allow businesses to keep their doors open and employ workers, who in turn, feed their families. I am not against profitability. But profitability alone as the ultimate goal in business is short-sighted.
Third, I understand the responsibility to shareholders and investors. If investors/partners put up resources and own a stake in our business based on certain expectations, we must work to fulfill those expectations. But whether we are an employee, a small business owner, a partner, or a chairman of the board, we can still work to create a new culture in our organization and in our economy.
I have been noticing lately how minimalism (intentionally living with less) can impact our loftiest goals in business. When we become content with less, our lives are open to new pursuits. And as our expenses lessen, we are freed to pursue entrepreneurial passions. After all, if the fear of money can be removed, the greatest obstacle to chasing our dreams can be easily overcome.
But more than that, minimalism also begins to impact how we conduct our business. If we see the benefit of owning less and are content with a simple life because of the joy it offers, our need for an ever-growing bottom line begins to diminish. If we have enough money to meet our needs, we discover new opportunity to evaluate our bottom line. In short, we become freed to pursue other pursuits than financial gain.
And if we begin to rethink our bottom line, we are also freed to rethink how we conduct our entire business. We can begin to experience a more fulfilling way to build it and lead it.
When we begin to rethink our bottom line and value more than ever-increasing profitability, we are freed to:
Pursue passion projects, not just profit projects. When the bottom line goal is measured only in dollars, we are held hostage to profit projects. Sure, there may be some overlap between the jobs/projects we desire to take and those that provide the most revenue. But often times, when forced with the option, a business motivated by profits alone will choose the latter.
Find work/life balance. Once our financial needs are met, we can begin meeting other significant needs in our lives. We can find time for rest. We can find time for serving others. We can close the laptop guilt-free. And we can be the parent our children desire.
Place people over profits. As the importance of our bottom line begins to fade, we can begin caring for other peoples' bottom lines—particularly our employees. We can pay wages above the industry average. We can offer generous benefits to improve their quality of life (vacation/insurance/family priorities). We can treat others with respect and dignity. And when we do, we attract higher quality employees and retain the most competent. This, in turn, increases our joy of working each day. (Thanks to Bob Moore of Bob's Red Mill for modeling this for all of us).
Invest in our local community. We can serve and support our local community through our business's services and money. Likely, we can save some dollars and cut some expenses by shopping around for larger economies of scale. But if we are content with less, we can support our local marketplace and invest in our local community instead. Oh, and we can also buy some t-shirts for the local tee ball team too.
Preserve the environment. Building and functioning in an environmentally-conscious way is not always the most cost-effective—especially in the short-run. But in the long-run, it is always the best choice… even if you are not around to see its impact.
Promote social causes. There are so many wonderful organizations doing amazingly-important work in our world today. They are striving to bring justice, education, water, and opportunity to those who have had it denied to them. Our profits can be such a blessing to them—especially as we begin to realize we don't need to keep all of them.
Build leaders. There is a well-known saying that goes like this, "There are two secrets to success: 1. Never tell everything you know." I get it, I really do. I understand the humor. But I also understand that too many people believe it and follow it closely. As a result, knowledge is rarely transferred and leaders are rarely built up. When the only goal is an ever-increasing bottom line, there is less incentive to train, equip, and encourage others. But when the goal of a business can expand beyond mere dollars, the opportunity to train future leaders and bless them in their endeavors grows.
Deliver fairness. There is an important joy and fulfillment found in providing a fair product for a fair price. It is easier to lay our head on the pillow at night knowing we worked diligently to the best of our ability providing honest contribution to those who placed their trust in us.
Embrace honesty/integrity. Those who want to get rich are tempted greatly and often fall into all kinds of foolish things. But contentment offers great peace and allows us to live our lives and lead our businesses with honesty and integrity. May we be reminded today there is more joy found in owning less than can be found in pursuing more. And may we embrace honesty, integrity, and character in all our business dealings because of it.
Now, I'm a realist. I know one article is not going to change the climate of an entire economy. But it certainly has the power to change at least one business. And whether you are an artist, a farmer, or a small retail-business owner, you have the power to bring about a cultural change in your business. I encourage you to do so.
In turn, you will discover a greater joy. And as you begin rethinking your bottom line, may countless others take notice.