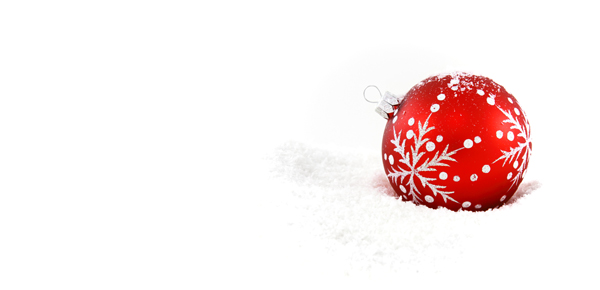 "When we recall Christmas past, we usually find that the simplest things – not the great occasions – give off the greatest glow of happiness." – Bob Hope
I am often asked for thoughts and advice on celebrating Christmas. And when I am, there are a number of helpful resources I send out in reply.
Personally, I have written my Christmas thoughts elsewhere: I respect gift-giving as a love language and do not want to rob my family members of that simple joy. But I prefer quality over quantity, needs over wants, experiences over products, and provide gift wish-lists whenever possible. For the kids, we reevaluate toy boxes and closet space a few months after the holidays to determine if there are items (new or old) to remove. The philosophy is simple, straight-forward, and easy to manage.
But I am not the first to write about enjoying a simpler Christmas. In fact, as I mentioned earlier, there are countless posts/articles/guides on experiencing a simple, stress-free Christmas. And in an effort to create a valuable resource for myself and others, here is a comprehensive list of the best links in one handy, thorough, shareable guide.
The Helpful Link Guide to a Simpler Christmas
Rethinking Christmas.
The Case Against Buying Christmas Presents | Zen Habits – I love Christmas, but the shopping has got to go. Here's why.
1 Simple Strategy to Save $2,000 this Holiday and Make Everyone Love You Forever | Far Beyond the Stars – You've been bombarded by advertising since the day you were born telling you that the only way Christmas would be a success was if you spent somewhere around $1,000 on gifts for people.
The $100 Christmas | Mother Jones – We felt cheated by the Christmases we were having — so rushed, so busy, so full of mercantile fantasy and catalog hype that we couldn't relax and enjoy the season.
35 Gifts Your Children Will Never Forget | Becoming Minimalist – I have countless holiday memories. Most of them center around faith, family, and traditions. But very few childhood memories actually include the gifts I received.
Gift-Giving Guides.
One Less Gift – A Holiday Gift Exemption Certificate | Miss Minimalist – Tired of holiday consumerism? Give a "One Less Gift" Certificate to someone special.
A Non-Consumer Christmas: Simple Gifts for Kids and Grown-Ups | Get Rich Slowly – Not sure what to buy for your loved ones this year? Consider buying nothing at all.
18 Non-Toy Gifts for Children | Nourishing Minimalism – A great way to combat too many toys, is to shift all the gifts to non-toy items.
99 Clutter-Free Gift Ideas | Becoming Minimalist – What gifts can we give that won't add to the clutter problem? Here's a list.
Simple, Practical Guides.
7 Tips to Overcome Holiday Gift Clutter | Becoming Minimalist – How can we create space to both humbly accept gifts and remain clutterfree? What specific steps can we take to successfully overcome holiday gift clutter?
The Top of Your Holiday To-Do List: Breathe. | The Art of Simple – Your holiday preparation assignment today? Breathe. Relax your shoulders. And do the following.
Three Steps to a Simplified Holiday | Be More With Less – For far too long, Western culture has convinced us that the best types of holiday celebrations involve more – more decorations, more presents, more time commitments, more stuff.
Beyond the Tension: Having Christmas with Joy | Small Notebook – After sampling both sides, I choose to do those things that reflect joy in my activities and attitude.
Holiday Printable Guides.
Christmas Budget Worksheet | Life Your Way
Christmas Gift List | Life Your Way
Emotional Needs.
How to Survive (and Thrive) During the Holidays When You Feel Alone | Zen Habits – There may be some of you who are going through these holidays without family, without anyone perhaps, and I know that can be extremely rough. This post is for you.
This Christmas, Give Peace | Becoming Minimalist – Family relationships can cause conflict, turmoil, and stress at any time, but the tensions are often heightened during the holidays – that is what makes the Christmas season so difficult for many.
How to Thrive in the Midst of Personal Turbulence| Zen Habits – Pay attention to the people in your life because relationships are the only true wealth.