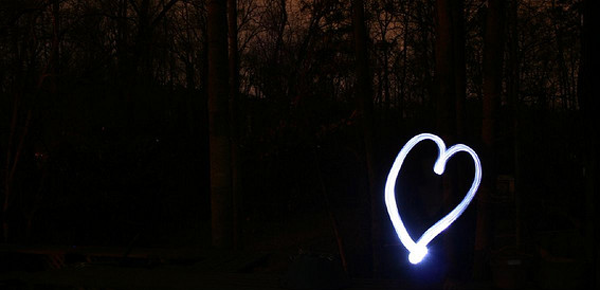 Last week, I had the most engaging opportunity to meet Gracia Burnham.
Gracia and her husband were kidnapped by gunpoint on the night of their 18th anniversary. They were taken hostage by the Abu Sayyaf, an Islamist terrorist group operating in the southern Philippines. For the next year, they would live in the jungle alongside their captors routinely relocating to new areas avoiding (and engaging) the Philippine military. She would eventually be rescued by the national army on June 7, 2002. However, her husband Martin would be killed by three gunshots in the chest during the rescue attempt. You can read her captivating story in her New York Times Bestselling Book, In the Presence of My Enemies.
While I was listening to Gracia recount her horrific story, she made a statement that immediately engaged my heart. She said, "When everything is taken away, we begin to see who we truly are."
In her context, she spoke about her living conditions for that year in the jungle. "We were taken with nothing but the clothes on our backs. We no longer had our comfortable home, suitable clothing, warm food, or even shoes to wear. And there was no place for my heart to hide." She began to tell us about the utter hate she felt for the terrorists. She experienced deep levels of jealousy and envy when others would eat more food than her. She struggled to find hope… much less love. And in her own words, "I didn't like what I saw deep in my heart. But because we had nothing, there was nowhere to hide these feelings. We had to confront them head-on."
I would never, ever compare my self-chosen journey into minimalism with the story of the Burnham's. But on the surface, I do recognize some valuable opportunities identified in her story. Namely, as our possessions have been stripped away, we do encounter new heart areas that would not necessarily have been engaged before:
1. Motivations. When we began delivering van loads of things to Goodwill, the first trip was easy – so was the second. But on the third or fourth trip to Goodwill, we began asking ourselves some pretty hard questions such as, "If we didn't really need this thing in the first place, what was our ulterior motive for purchasing it?"
2. Values. Minimalism is the intentional promotion of the things we most value and the removal of everything that distracts us from it. To accomplish this journey successfully and intentionality, we were forced early in the process to clearly identify and articulate our most important values and pursuits.
3. Contribution. As we chose to no longer live as consumers, we had to identify what other contributions we would be able to offer this world.
4. Interests. Jules Renard once said, "Being bored is an insult to oneself." With fewer possessions in my life, I have had fewer places to find cheap entertainment (and consumption). I have learned to engage my mind and creativity in other areas. As a result, boredom is a word that has been removed from my vocabulary.
Done correctly, minimalism is far more than just an outward journey focused on possessions. It is also the ultimate journey inward resulting in valuable self-exploration and self-discovery. And when everything is taken away, we begin to see who we truly are.
Thank you, Gracia, for sharing your story with me/us.
Photo Credit: Oscar E.