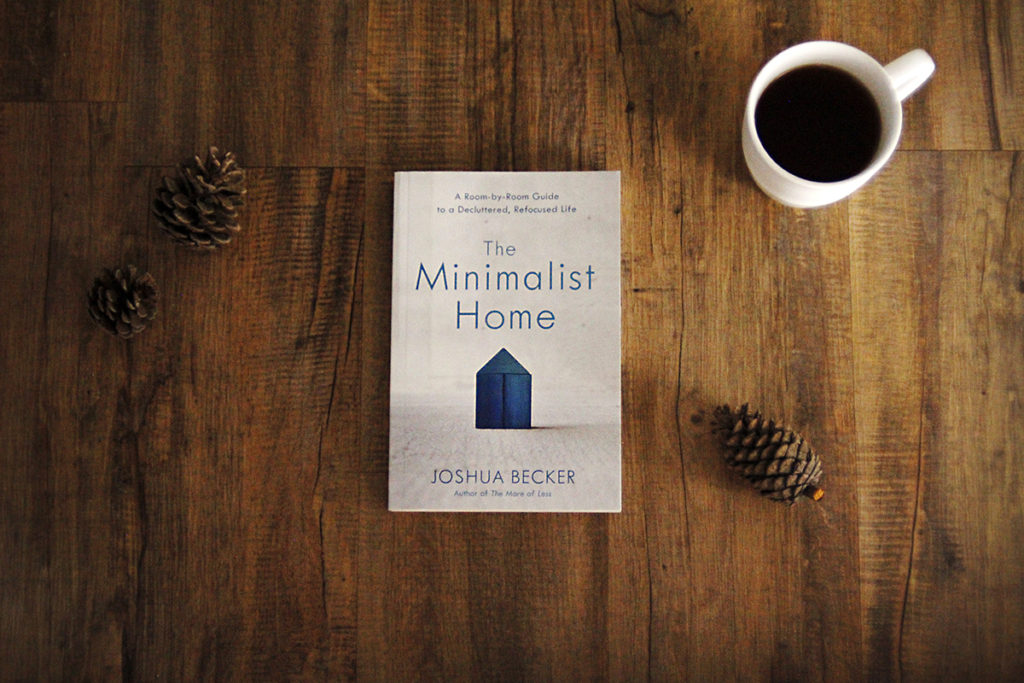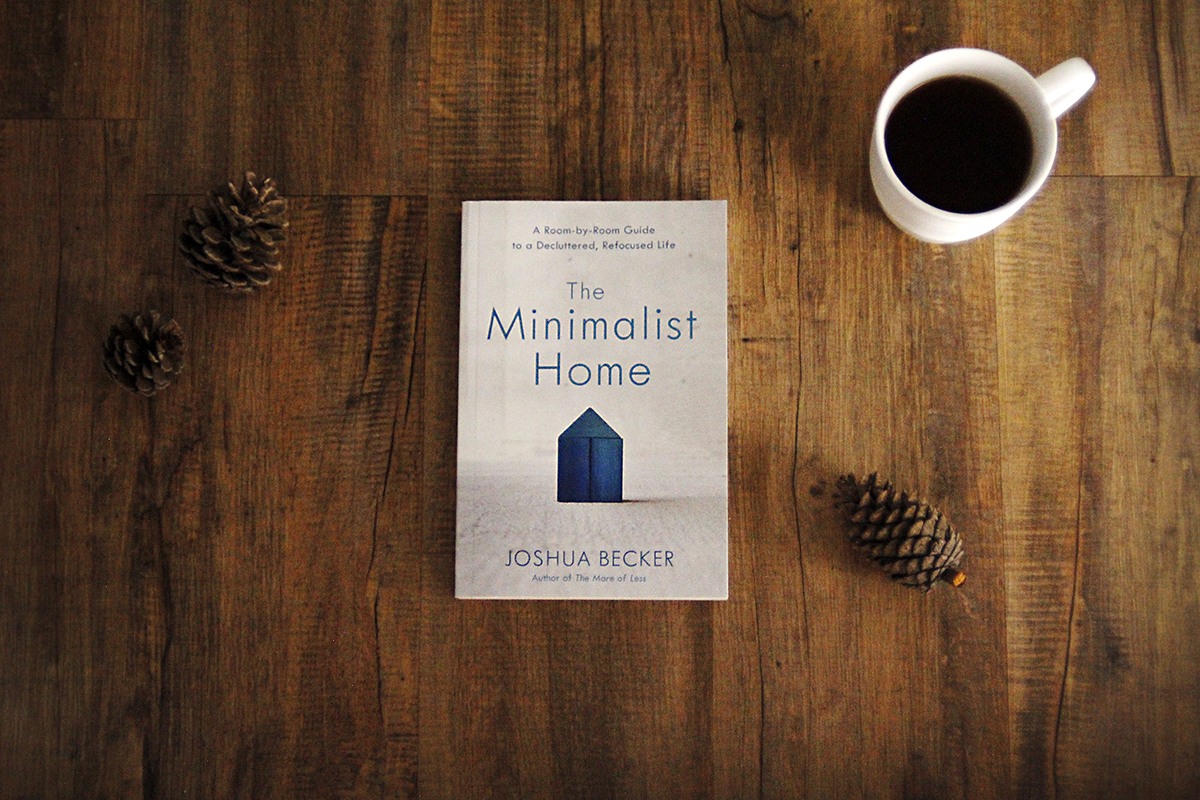 I wrote another book.
It's called The Minimalist Home, and it's my step-by-step guide to decluttering each and every room of your home.
Why, you might ask, did I write this book? Certainly there are many other books about decluttering, minimizing, and de-owning. You've probably heard of them. Maybe you've even read a few.
But I wanted to write you a book to share MY practical method for becoming joyfully minimalist. The method I used in my own home and have taught thousands of others to use in their home as well.
It's the method I created by accident 10 years ago, when my neighbor saw all the stuff I'd just dragged out of the garage into the driveway and pointed out that maybe, just maybe, my family didn't need all of it.
I started de-owning that day, and quickly started clearing space in my home and life. It was an exciting, motivating process to decide what to keep and what to let go.
It was also confusing, exhausting, and at times incredibly frustrating.
I wish I'd had this book to guide me back then.
Because, even though you'll always find people who say things like, "Minimalism is easy—just toss out everything you don't need!"…
The fact is that it's NOT easy to part with our possessions, especially when we get past the surface clutter and start facing down the things we consider part of our identities.
Things like that pasta maker your husband got you for Christmas four years ago that never gets used. But you WANT to be a person who makes homemade pasta…
Or that hiking gear you bought for a family trip that hasn't been touched since. But your family might go hiking again someday!
And what about that antique scroll-top writing desk you inherited, which has always felt out of place in your living room? It wouldn't be right to get rid of it. It was Grandma's, and you miss her…
It can be simple to remove the things from our homes that are immediately, obviously useless: outdated magazines, old packs of birthday candles, broken appliances.
It's a lot harder to confront the things we feel we should keep. And yet, at the same time, we know that our possessions have become a burden and are keeping us from living the life we want.
There's an emotional letting-go process that runs parallel to the "simple" removal of stuff.
But the journey is still clarifying and rewarding.
That's why I wrote The Minimalist Home.
I know that no matter who you are, where you live, or whom you live with, mindfully choosing what surrounds you in your home (the most important place in your life) will make a noticeable difference in your daily happiness and peace of mind.
I've seen this transformation happen over and over again. I know it's possible for you.
The Minimalist Home is currently available everywhere books are sold.
Special gifts for you buy the book:
As a thank-you for picking up a copy of The Minimalist Home (or copies—this book makes a great gift), I'll give you a few extra resources.
1. Keep Your Holiday Simple: A private, virtual get-together with me
When you pre-order your copy of The Minimalist Home you'll be invited to a special, private online get-together with me. I'll equip you with the tools and mindset you need to stay focused on what really matters as the holiday buying frenzy ramps up. (Live event has already occurred, but I'll send you a link to view the recording).
2. The Minimalist Home in 2019: Special New Year's Webinar
Your pre-order of The Minimalist Home also includes an invitation to a private, online session on January 2. For many of us, the New Year is a fresh start, when we make plans for what we'd like to do differently and better. That often includes plans for our homes. How will we change them, and how will we keep momentum in the new year? (Live event has already occurred, but I'll send you a link to view the recording).
3. The 21-Day Minimalist Motivation Guide
Minimizing an entire home, room-by-room, can be hard work. Keep your motivation high during the process with this supplemental, digital 21-day guide of daily, inspiration readings. I promise these aren't homework. Rather, they're meant to keep you inspired and motivated to see your process through, and to enjoy the sense of accomplishment and growing self-knowledge along the way. This guide is only available to those who order The Minimalist Home.
4. Handy Room-by-Room Printables
As a former pastor and now blogger and four-time author, I know the power of having things written out on paper. I'll send you two printables that you can use alongside your copy of The Minimalist Home. One is full of questions that will help you stay focused on your "why" as you move through each room of your house. The other is a room-by-room checklist where you can track your progress and accomplishments as you de-own.
5. 33% discount to Uncluttered, my 12-week decluttering course
More than 25,000 people have taken my 12-week course, which offers a methodical home decluttering approach much like the one I outline in The Minimalist Home. In fact, much of the book is based on the questions and interactions I have had with people during the course.
Uncluttered's real secret sauce is the active, helpful community that each new edition of the course creates. Many past participants say the encouragement they received from fellow Unclutterers helped them reach their minimalism goals. Every copy of The Minimalist Home comes with a 25% discount on the course. But when you pre-order your book, you get nearly 10% off on top of that, for a total of 33% off Uncluttered if you decide to do the course.
Just another small way that I can thank you for being here.
And, of course, if you'd like to read The Minimalist Home with friends, family, or your book club, you'll get everything I mentioned above plus a few more handy extras to help the entire group get the most out of the book.
Click here to find more about the Special Gifts for those who pre-order The Minimalist Home.