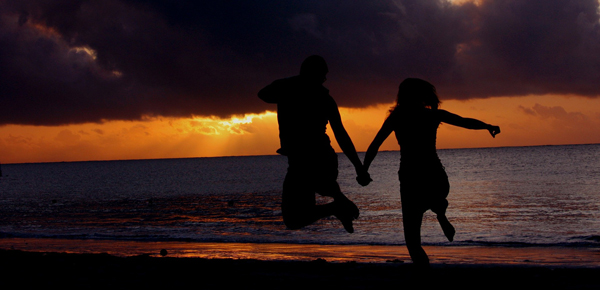 "Where there is love there is life." ― Mahatma Gandhi
People who choose minimalism as a lifestyle may face any number of doubters – these may be friends, colleagues, or parents. But what do you do when the biggest doubter of all is usually your biggest supporter? When the person you have chosen to live life with the closest, doesn't see the benefits to your decision? When the person you love the most doesn't support the new you? And the fact that you live together only complicates the issue… you share one space and so does your stuff.
When my wife and I decided to become a minimalist, we agreed together to pursue this new lifestyle. But, we've still had plenty of disagreements along the way about how much stuff to unload, how much stuff to keep, and how our purchasing habits would change. Our two most common areas of disagreement seem to revolve around clothing and children's' toys. Because we are not always on the same page, we have learned to compromise together.
But what should be done when your partner is on the complete opposite side of the spectrum – you are pursuing minimalism but your partner is a self-described hoarder or packrat. What steps can help these two lifestyles coexist?
1. Refuse to let stuff separate you. I have heard from a number of people who have taken steps to minimize their life, but in the process, they have become so frustrated with their partner that they have allowed strife and resentment to set in. Refuse to let that happen. Remember, you chose minimalism for a reason – most likely, you chose minimalism because you were frustrated with material things cluttering your life and preventing you from truly living it. You decided that you valued other things more than your possessions… like relationships with the people you love. If that is the case, it would be foolish to allow things (even if they are your partner's) to again come between you and your most treasured relationship. Your loved ones are just too important. Realize that you can't change someone else. Instead, rest patiently being assured that 50% minimalism is better than 0%.
2. Begin by purging your personal items. Resist the temptation to remove your partner's belongings without permission. Start with your own stuff and minimize as much as you can without treading on shared territory. You may be surprised how much clutter you can remove from your home just by removing your own things.
3. Let your example speak for itself. Certainly, explain to your partner why you have chosen a minimalist lifestyle. But as much as you desire to debate and verbally convince your partner to choose it too, your actions will always speak louder than your words. Allow the benefits of your clutter-free life to do their own convincing. A clean, clutter-free side of your closet will always be far more convincing than a thorough explanation of the 80/20 principle. And a refreshingly stress-free desktop or nightstand will begin to look very attractive to your partner the first time they misplace something important.
4. Find common ground. Likely, there are some commonly used areas in your home that you can both agree need some uncluttering. Whether it be a junk drawer, a linen closet, the kitchen counters, or the garage, even the worst of hoarders can typically come to the rational conclusion that something can be better organized (no matter how small the area). Ask your partner about specific areas in your home that you would like to declutter. You just may be surprised how verbally supportive they can be when you get specific about what you would like to accomplish.
5. Be patient. Remember, one of the greatest markings of love is patience.
6. If the refusal to minimize their possessions is systemic of deeper issues, tread wisely. It is very possible that there may be some deep heart wounds that are causing your partner to be a hoarder. Your partner may be insecure and find their security in the things that they own. Your partner may have such a strong desire to impress others that they depend on their belongings for their purpose. Or their hoarding may be a symptom of OCD or another medical disorder. In any case, the correct step is to tread lightly and find your partner the support and help that they need.
Further Reading