Things That Matter: Overcoming Distraction to Pursue a More Meaningful Life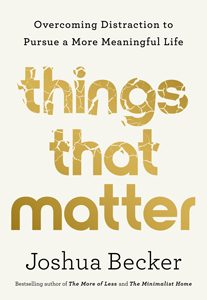 Do you want to live a meaningful life—with very few regrets—and make a positive difference in the world? But is culture distracting you from doing so? Perhaps moments, days, and years go by without you stopping to ask yourself, Am I living out my true purpose? Even if that question whispers to you, are you brushing it aside because you don't know what to change in life's busyness?
Things That Matter is a book about living well. It's about overcoming the chatter of a world focused on all the wrong things. It's about rethinking the common assumptions of today to find satisfaction and fulfillment tomorrow.
The Minimalist Home: A Room-by-Room Guide to a Decluttered, Refocused Life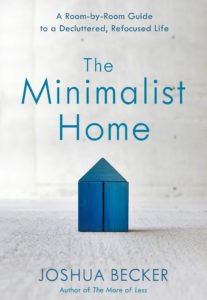 The Minimalist Home takes us on a decluttering tour of every room in our houses and apartments, showing how to decide what to get rid of and what to keep. Joshua offers practical guidelines for simplifying our lifestyle at home and addresses underlying issues that contribute to over-accumulation in the first place.
The purpose is not just to create a more inviting living space. It's also to turn our life's HQ–our home–into a launching pad for a more fulfilling and productive life in the world.
The More of Less: Finding the Life You Want Under Everything You Own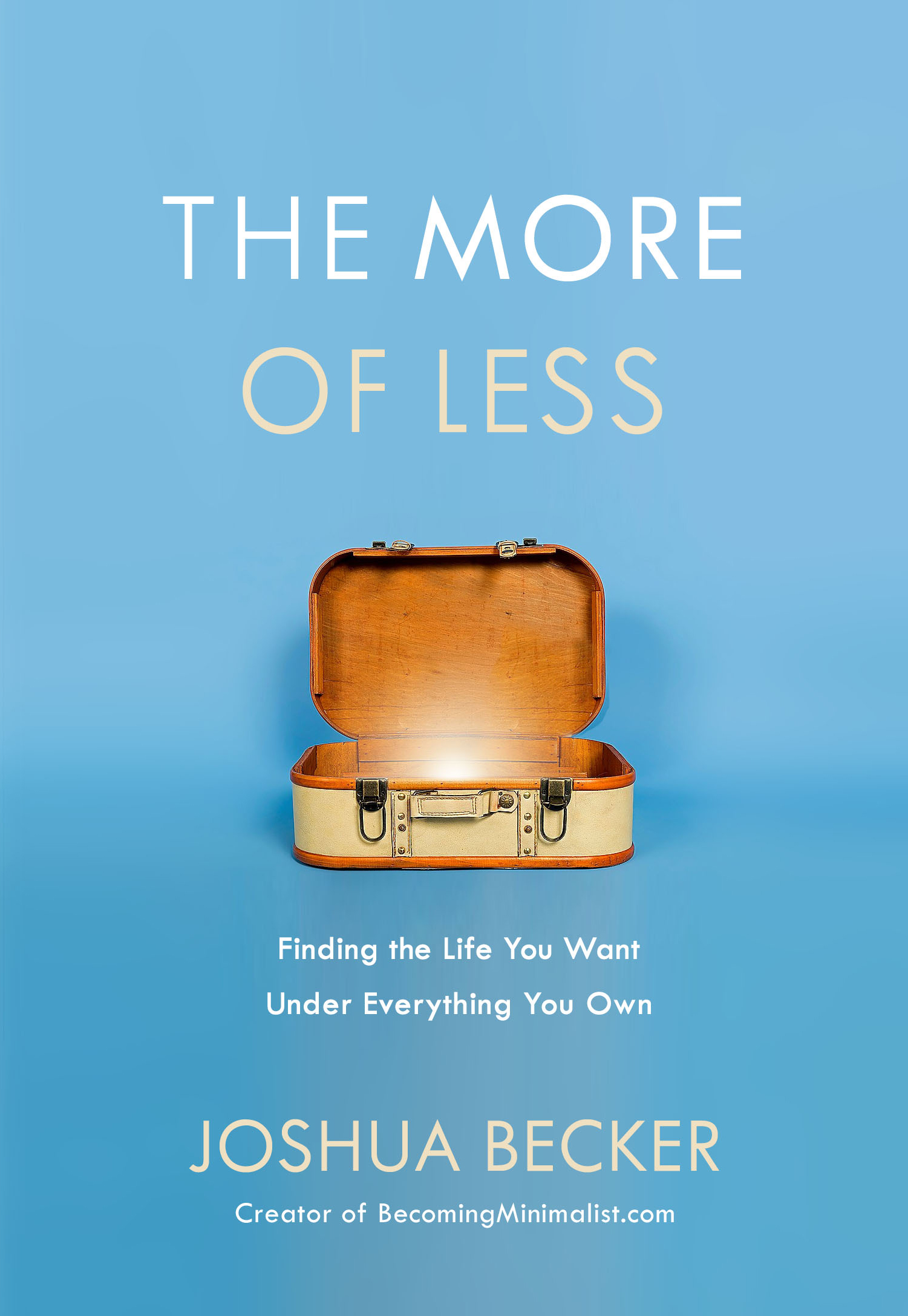 We own too much stuff. We feel the weight and burden of our clutter every day. It redirects our greatest passions to things that can never fulfill. And it distracts us from the very life we wish we were living.
In The More of Less, Joshua helps you recognize the life-giving benefits of owning less and craft a personal, practical approach to decluttering your home and life.
"With action plans, lists, and appeals to the reader's quiet nature, Becker successfully presents a well-rounded argument that a journey toward minimalism is possible and even enjoyable." —Publisher's Weekly
Amazon | Barnes & Noble | Books A Million | CBD | iBooks
Simplify: 7 Guiding Principles to Help Anyone Declutter Their Home and Life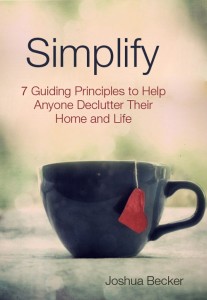 Simplify is a celebration of living more by owning less. It calls for the end of accumulating unnecessary possessions by highlighting the enjoyment of living with less.
Simplify will change the way you view physical possessions. And it will provide you with the motivation to realign your life around your heart's greatest passion.
"A must-read." —Leo Babauta, Zen Habits
Clutterfree with Kids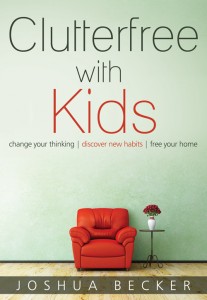 Children bring smiles, laughter, and energy into our homes. They also add clutter. Sometimes, as parents, balancing life and managing clutter may appear impossible.
Clutterfree with Kids offers a new perspective and approach to overcoming clutter. It invites us to change our thinking, discover new habits, and free our homes. And it just may inspire you to live the life you've been searching for all along.
"A wonderful guide that any parent will find practical and inspirational." —Peter Walsh, It's All Too Much
Paperback | Kindle | Nook | Kobo | PDF
SaveSave
SaveSave
SaveSave
SaveSave
SaveSave