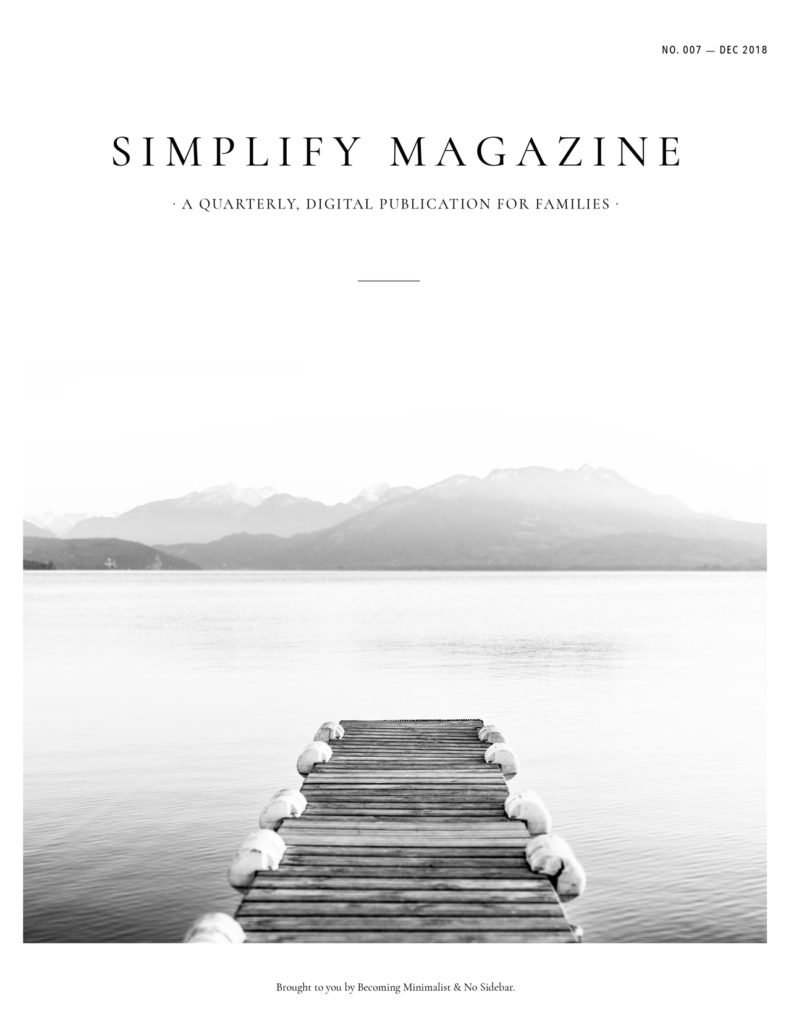 Simplify Magazine

is a quarterly, digital publication that pulls together experts in various fields to address the most pressing needs of the modern family. Each issue takes a deep-dive into one important topic. The magazine is ad-free and reader-supported. Download Issue 001 for free.

Simple Money

A quarterly, digital publication designed specifically to help you handle your money more effectively and intentionally. With expert contributors providing simple, helpful advice, it's a money magazine for people who don't read money magazines.
Download Issue 001 for free.