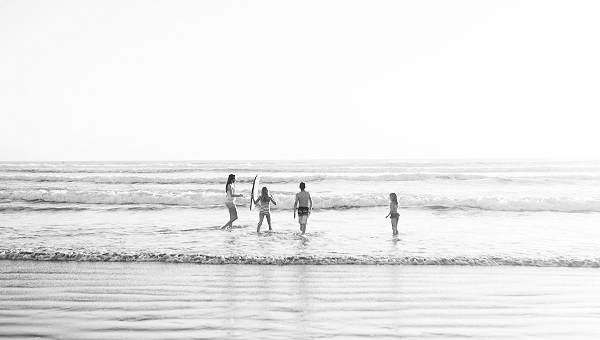 Today I am excited to announce the launch of a new magazine: Simplify.
It is a special project I have been working on with three of the world's top bloggers focused on intentional living: Brian Gardner of No Sidebar, Tsh Oxenreider of The Art of Simple, and Rebecca Cooper of Simple as That.
Together, we set out to create something that would be helpful, valuable, and beautifully reader-focused. We created Simplify.
Simplify Magazine is a quarterly, digital publication designed to help families focus on the things that matter most.
Each issue focuses on one topic central to the modern family. To explore each topic, we recruit experts in the field to contribute in-depth, long-form articles covering each topic from a variety of angles.
For example, our first issue is focused on Happiness. Contributors include:
—Robert J. Waldinger, American psychiatrist and Professor at Harvard Medical School who directs the Harvard Study of Adult Development, the world's longest-running study on adult well-being.
—Gretchen Rubin. Author of the New York Times bestsellers Better Than Before, Happier at Home, and The Happiness Project. She has sold more than two million copies worldwide in over thirty languages.
—Helen Russell. British journalist, author, and speaker. Her worldwide best-selling book, The Year of Living Danishly, chronicles her story uncovering the secrets of the world's happiest country.
—Denaye Barahona. Clinical social worker with a specialty in Child and Family Practice, a Ph.D. in Child Development, and a Post-Grad Certificate in Behavior Analysis of Children. She has spent her career working with parents who deal with challenging behavior in children.
—Other contributors to our Happiness issue include: Joshua Becker, Erin Loechner, & Brian Gardner.
Upcoming issues of Simplify Magazine focus on:
Issue 002.   Health and Wellness (September 01)
Issue 003.   Stress and Overwhelm (December 01)
Issue 004.   Declutter and Owning Less (March 01, 2018)
Issue 005.   Technology (June 01, 2018)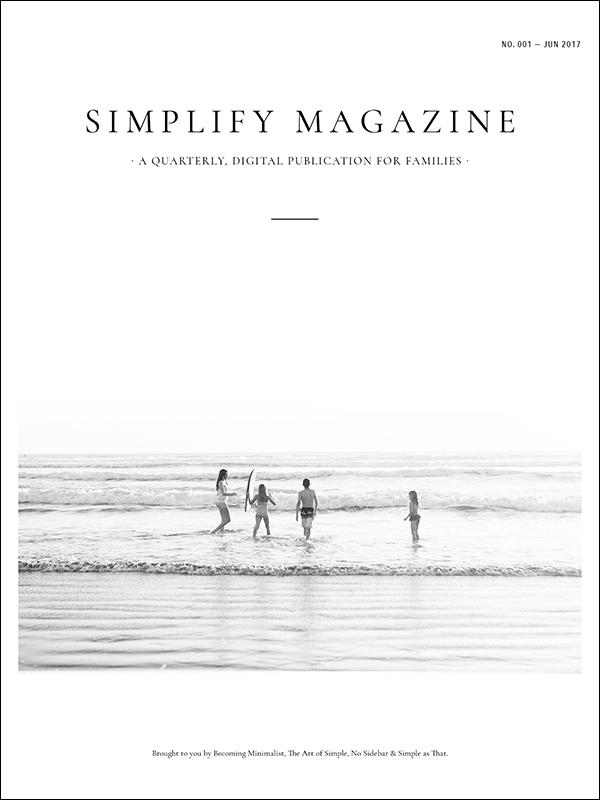 Simplify is a subscription-based publication that does not accept paid advertisements. Rather than ad-supported, it is reader-focused. We designed it to be an intentionally simple, enjoyable reading experience.
To sample the new magazine, we are offering the first issue for free—with no obligation. Check it out, see if you like it. If you do, subscribe to receive future issues delivered directly to your inbox.
Read the magazine as you prefer: 1) Download the .pdf, or 2) Read articles directly on the Simplify website. The choice is yours.
After the free issue, an annual subscription to the magazine costs $20 (that's 4 issues). Or you can order individual issues for $6 directly through the website.
—
A VERY SPECIAL OFFER: To celebrate the magazine's launch, we are offering a Lifetime Charter Subscription to subscribers in the first 30 days. If you subscribe to Simplify Magazine before June 30, you will receive a lifetime subscription for only $20.
For the same price as an annual membership, you will receive forever access to every future issue of the magazine! Consider it our gift to you for being an early supporter of our work.