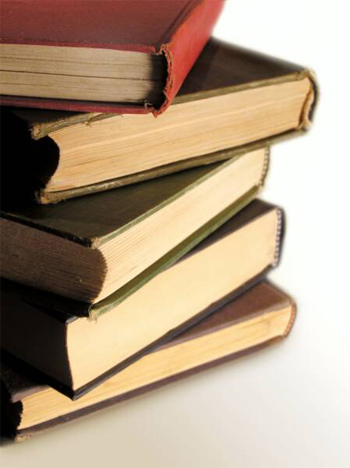 i love selling books on ebay.  first, it gets them out of my house.  second, i like turning my old stuff into money.  and third, it's so easy!
if you have never sold a book on ebay, i highly recommend it.  ebay (as a minimalizing technique) can be very time-consuming.  taking pictures, writing descriptions, and shipping packages tend to be a hassle for only a $4 profit.  but ebay eliminates nearly all the time-consuming hassle when it comes to books.
when selling books, all you need to enter is the isbn number located on the back of most books.  ebay automatically registers all the information about the book (title, author, description, etc.) leaving you to enter just a one sentence description and your shipping cost.  not to mention, shipping books is easy (one manila envelope, please) and cheap (usps parcel post).
i hopped on ebay today to list some books that i found in my basement. i was surprised to see that ebay is offering a special 5cent listing fee on books until the end of the year.  got a shelf full of books (or a box in the basement)?  go grab a few popular titles and turn them into cash today (or at least in 5 days…)
related posts: