Note: This is a guest post from Gabriella Hileman, Director and Editor of the Becoming Minimalist YouTube Channel.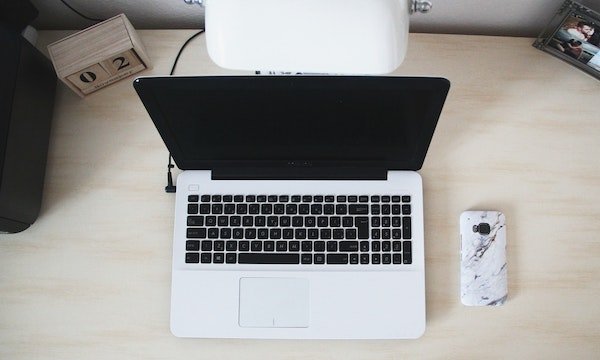 You probably already know that minimalism is more than interiors bathed in neutrals and expensive, totally-not-kid-proof ultramodern furniture, that it is more than owning few enough items to fit into one suitcase. It is more, even, than keeping only what sparks joy.
And here's the thing that gets confusing sometimes: minimalism can be a decorating style. It can be part of asceticism. It is joyous.
Done well, however, minimalism isn't one size fits all, nor should it be.
Its followers are old and young, single people and large families. It works equally well for doctors, farmers, teachers, Silicon Valley programmers, families in suburban bungalows and digital nomads.
Minimalism isn't being choosy about lamps and vases. It's being choosy about what means the most to us, as people, and where we want to direct our energy.
Here are 10 different Youtube channels that showcase how minimalism works differently in peoples lives, and how it reflects and amplifies the values and goals of those who practice it:
Matt D'Avella – With a following that surpassed the 2 million mark this year, filmmaker and documentarian Matt D'Avella's sharp eye for cinematography and editing have made him a natural fit for YouTube. D'Avella's videos about minimalism are frank, funny, and refreshingly self aware.
Typical Video Length: Around 10 minutes
The Minimal Mom – Dawn invites us into her home to share her family of four's journey towards a minimal life. Watching The Minimal Mom feels like visiting your favorite neighbor, who offers you a warm cup of coffee and warmer words of encouragement to finally let go of all of that junk you've been needing to go through for ages.
Typical Video Length: Around 12 minutes
The Minimalists – Most people recognize Ryan Nicodemus & Joshua Fields Millburn from their wildly popular Netflix documentary and books, but their YouTube channel is not to be missed. Video formats run the gamut, from casual living room conversations to podcasts and more. Topics range well beyond minimalism, from creativity to breakups to health. There's a lot to dig into, and we're happy about that.
Typical Video Length: Varies
Break the Twitch – Anthony Ongaro's videos explore healthy habit building and self improvement, with a big picture perspective about the end-life of the objects we buy. He has a knack for breaking down the big concepts of minimalism into approachable and bite sized servings that really land.
Typical Video Length: Around 5 minutes
Joshua Becker – Of course, we couldn't make a list without including our own channel. The majority of videos focus on practical tips for decluttering and simplifying life. If you like the content here, consider subscribing to our channel.
Typical Video Length: Around 5 minutes
A Small Wardrobe – A Small Wardrobe proves that a capsule wardrobe doesn't need to be beige, boring, and basic, and that velvet is most definitely allowed. Not limited to the dresser, she also shares tours of her apartment and how to navigate successful no-buys.
Typical Video Length: Around 15 minutes
Shannon Torrens – A mom with two small children, Torrens' videos feel approachable and real, with a lot of great tips on how to maintain a minimalist lifestyle after the initial declutter.
Typical Video Length: Around 10 minutes
Benita Larsson – Benita Larsson's videos are a peek into the calm and gorgeously curated home of a visual merchandiser living in Stockholm. With a residence that feels as though it springs to life from the pages of a magazine, Larsson shares insight into how she organizes, diys, and decorates her home to cozy, airy bliss. Sharing in her gentle, quiet pace of life is respite from a busy day.
Typical Video Length: Around 5 minutes
Sorelle – Sorelle made a name for herself as a globe-trotting lifestyle photographer with a larger than life personality. While many focus on creativity and self improvement, numerous videos detail how minimalism and sustainable living have enabled her travels and amplified her goals, values, and success.
Typical Video Length: Around 12 minutes
Heal Your Living – Heal Your Living's channel has exploded with growth this year. A self-proclaimed "extreme minimalist," Youheum is someone who utilizes an intense form of minimalism, which she recognizes isn't a fit for everyone, to live a highly contemplative, peaceful, and intentional life.
Typical Video Length: Around 10 minutes