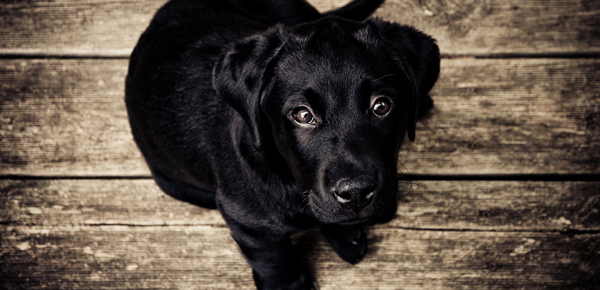 "Generosity is a mark of bravery." —Sitting Bull
I have a good friend named Mark. A bit older than me, he has three daughters, the youngest of which is 9. Not long ago, over a warm cup of coffee and a muffin, Mark shared with me the story of how their family had just bought a new puppy.
Mark's youngest daughter has always been good about saving money. Whenever she'd receive money from a birthday, Christmas, or a weekly allowance, she'd put it away in her piggy bank. The bills and the coins began to pile up. And, after years of faithful saving, she had $200 in her little pink bank.
This was, until, she decided she wanted a dog. Mark and his wife were not against the idea of owning a family dog, they both had dogs growing up. And when their daughter noticed a handmade flier at their local coffee shop posted by a farmer looking for loving homes for his new puppies, everything seemed to be lining up perfectly.
On a beautiful sunny Saturday afternoon, they drove the entire family out to the farm to get a firsthand look at the new puppies and meet the parents.
Upon arrival, it didn't take long to notice the small farmhouse and recognize this farmer's family lived a very frugal lifestyle—almost certainly because they had to. They worked hard with their hands every day, but in an age where more and more land is being accumulated by corporate-driven farming operations, it's tough to get by as a small, family-owned farm.
After visiting with the farmer and playing with the puppies, they returned home promising to make a decision by the morning. By the time they had pulled out of the dirt driveway, Mark and his wife knew they would be returning tomorrow to bring home a new family member. But first, they had an important life lesson to teach their daughter… the instigator of this huge lifestyle change.
"Dogs are a big responsibility," Mark told me. "And we wanted to use this opportunity to teach our daughter some life lessons about responsibility, hard work and discipline."
And so, that evening, they asked their daughter if she was willing to pay for the dog with her own money.
"But the puppies are free," she replied.
"Yes, I know, " Mark responded. "But think about all the love and care that farmer and wife have invested into our puppy's life already providing food and water and a warm home to live in. Not to mention all the time they invested finding loving homes for each of them. And they don't have much. Don't you think it would be nice to give them something even though the puppies are free?"
In the back of his mind, Mark knew his daughter's financial investment would help her realize the responsibility she was undertaking and make her more likely to follow through with the responsibility of caring for the needy puppy.
"I'd like you to go up to your room and think about how much you'd like to offer the farmer as a gift. Then, come tell me. It's entirely up to you."
About five minutes later, she came bounding down the steps with a skip.
"I would like to give him $100 for the puppy," she said with a smile.
Mark was caught a bit off guard by the generous offer. In his mind, he had thought $25 would be a pretty nice gesture. I mean, the puppies were technically free. He never dreamt his perpetual-saver daughter would give up half of her entire net worth for the puppy. She had spent years saving that money.
Not sure how to respond, Mark thought maybe, if she thought about it a little bit longer, she'd change her mind and lower her offer. There are a lot of nice things she could buy with her money… once she remembered that, maybe she'd pick a number closer to what he thought was more than sufficient.
So he responded, "Wow, that is sure a big number. Maybe you should think a little bit longer if you really want to give up that much. Why don't you go back up to your room and really think through this decision? Take a bit longer than 5 minutes this time. And then, whatever you decide will be our final decision."
She walked back up the stairs a little slower than she had descended.
Fifteen minutes later, Mark was starting to wonder if she had been distracted by something else and forgotten the entire assignment. But just as he was getting ready to retrieve her, her head popped around the corner as she neared the stairs. The skip had returned to her step.
Mark looked forward to hearing the new decision. The longer he had thought about his daughter giving up half her saved money for the free puppy, the more he looked forward to her returning with a lower number. This dog would cost them plenty of money in the future anyway.
"Well, what did you decide?" He asked as soon as she was within the sound of his voice.
Her response will forever be remembered.
"Well," she began. "I was thinking about what you said about how much work they have put in already providing a nice home for the puppy. And then, I started looking around my room and thinking about this nice house that we live in and all the nice stuff we have and how the farmer and his wife have so little. And so, dad, I have decided to change how much money I would like to give them for the puppy."
"Rather than $100, I would like to give them all $200 in my piggy bank."
—
I have thought about this story countless times since Mark first shared it with me because I think it illustrates such an important life truth:
Generosity is incredibly appealing!
Every study ever completed on the personal effects of generosity tells us the same thing: Being generous is one of the quickest paths to happiness, fulfillment, and satisfaction. Generous actions result in reduced stress, increased confidence, better social connection. Generous people are shown to be healthier, happier, and less depressed. They experience a greater sense of self-worth and life fulfillment.
But I'm not sure we need studies to recognize the appeal of generosity. It is written on our hearts.
In a world that constantly promotes happiness in terms of self-centered pursuits, research only confirms what our experiences and hearts have been telling us all along.
Generosity is appealing. And those who give of their time and money and expertise to others never regret it. They discover a better way to live.
Generosity certainly requires courage and bravery. And that is where so many get hung up. But the more we make generosity an intentional pursuit in our lives, the sooner we find the courage to embrace it.
The more we remove ourselves from the ever-increasing speed of the consumeristic treadmill we find ourselves on, the more we are drawn to others-centered living. (tweet that)
You see, the more opportunity we find to walk quietly into our rooms and notice the blessings around us, the more we discover how much we have to offer. And the more time we commit to intentionally noticing the great needs of others, the more drawn we are to meet them.
As a result of intentionally pursuing generosity and taking time to consider the profound benefits of it, we return to the world resolved to give and do more.
My friend's daughter discovered this to be true. And so will you.