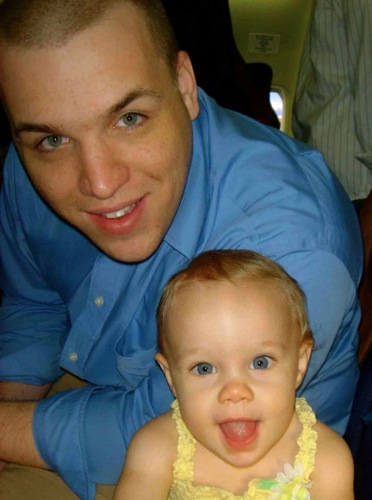 Last week, Adam Baker of Man vs. Debt released an awesome new guide appropriately titled Sell Your Crap. And as far as e-products go, it completely blew me away. I'm not sure exactly what I was expecting when I sat down to read it… but I was pleasantly surprised at the comprehensive nature of the books.
For example, Sell Your Crap doesn't just tell us how to get rid of our stuff, it also introduces the concept of minimalism in a clear and compelling way. It succinctly lays out the reasons why we collect so much clutter in our homes, its negative impact on our life, and the rationale arguments to remove it. It helps the reader define the difference between crap (things to remove) and stuff (things to keep). It compels the reader to sell his/her crap and then helps them through the actual selling process beginning to end.
I sent an e-mail to tell him how impressed I was at the guide and how appropriate it would be for so many Becoming Minimalist readers who are just starting out on their journey. I threw in a few interview questions to help him introduce the guide and his story. I hope they offer you an insight into his thinking, a preview into the guide, and extra motivation to "sell your crap."
1) For Becoming Minimalist readers who are not familiar with your story, can you tell it in less than 4 sentences?
In 2008, we were on the typical life path – piles of stuff, dozens of loans, married, pregnant, and in new careers. The birth of our daughter, Milligan, finally helped us gain the clarity to see that the way we were currently living our life did not match up with the way we really wanted to live our life. We made the decision – right then and there – that we would take the next year to sell everything we owned, pay off our consumer debt, and move overseas to Australia. Over the next 10 months, we slowly, but surely sold and donated everything that didn't fit in our two backpacks, paid off $18,000 in debt, and spent the next year traveling through Australia, New Zealand, and Thailand.
Man, that was fairly hard to do in 4 sentences! Wait, do these count against me? Oh no!
2) Thanks. Now, tell us why you decided to write the Sell Your Crap Guide and what you are hoping to accomplish with it?
The Sell Your Crap guides were actually born out of what I saw as a need. The more we began to share our story with people, the more questions they began to ask about how we were able to sell everything we owned and live out of our backpacks for a year (especially with a 1-year-old). After fielding hundreds of the same questions about the process, I realized that sharing our story wasn't enough! People really needed a comprehensive, step-by-step guide to helping them attack and purge their crap and clutter. So I wrote it!
In short, I'm trying to accomplish two main goals. First, I want to help people let go of all the tangible crap in their lives that is holding them back. Courtney and I didn't realize it at first how much our stuff (and our pursuit of stuff) was muzzling our freedom in life. It was weighing us down more than we even knew. Once we ditched it, we were so much more free to spend our time, energy, and money on the things we were truly passionate about. I really want to show others how much their excess stuff weighs them down and then help them purge it from their lives!
The second goal is to help teach people the practical tips and strategies to get much more money for their items in a fraction of the time it would normally take. This involves teaching people how to leverage platforms like eBay, craigslist, and Amazon to maximize the amount of cash they put into their pockets. It's all the tactics Courtney and I wished we would have known starting out, but that we learned the hard way through a year of selling and studying. I've found that if you focus on saving time, much more people (we are all so freakin' busy!) are able to finally start making progress on their clutter. So that's a big priority and goal for the guides, especially the individual modules.
3) As I mentioned earlier, I am so impressed at how comprehensive the Sell Your Crap Guide is from beginning to end (from identifying our clutter/crap…determining why it's in our home… counting its true cost… and helping the reader formulate a step-by-step strategy to remove it). It covers the entire journey from beginning to end. Is there a section of the guide that you are particularly proud of more than the others? Why?
Yikes, that's a tough question. I'm not sure, I'm more proud of one section or another, but if I had to pick a single section… I'd say the eBay Module. My goal for the eBay Module was for it to be around 10,000 words and maybe a couple dozen screenshots. As I started digging into writing, taking screenshots, and breaking down the best practices step-by-step… it ballooned. I kept finding tactics and tips I could add to help squeeze out value. It ended up growing to over 35,000 words and 65+ screenshots. Frankly, I think it may be the single most valuable (at least in direct value) content I've ever written. I'm very proud of it.
4) Based on your research, what is the most common mistake that people make when selling their crap?
By far, the most common mistake is not actually selling it at all. We make all sorts of excuses why we may need an item, why it may not be worth anything, and why we have sentimental attachment to it. People will create and revisit these justifications a dozen times throughout the selling process. When we first touch the item, then when we research it, then when we start to create the listing… we revisit all these excuses over and over again. It's mentally exhausting and makes the process take an insane amount of time.
The best way to combat this is to make a decision up front that you no longer need the item in your life. Instead of thinking what you can sell… think what needs to sell. Once you make the decision that something is no longer needed… DO NOT revisit it. Mentally and emotionally part ways with the item first. Then, and only then, research the item and purge it in the best way possible.
This small but important distinction saves hours and hours of time and an enormous amount of mental stress. It'll get you into action and selling!
5) Your guarantee is one of the most unique that I have ever seen on an e-book. Tell us about it and where the idea came from.
Well first, the guarantee is a $100 Effectiveness Guarantee. Everything I do is always no-questions-asked, 100% refundable if it isn't valuable. But I wanted to do something more tangible this time. So for Sell Your Crap I decided to go with this $100 Effectiveness version.
In short, if you don't sell at least $100 worth of your excess and useless clutter, simply email me for a refund. In reality, you'll save far more than that in time and energy, but I wanted to ensure that these guides got you into action and put $100 directly into your pockets. If not, I'll refund the full amount. As always, no questions asked and no special hoops. I'm super passionate about this product and convinced it'll help kick your butt into gear. So I decided to guarantee it in that way!
To give full credit where credit is due, I stole the concept for the guarantee from Chris Guillebeau. He is always pushing me (and others) to guarantee not only satisfaction, but effectiveness. I was inspired by his own creative, tangible guarantees for his own remarkable products!
Thanks, Adam for the interview and for furthering the hope that is minimalism.
You can read more from Adam at his blog, Man vs. Debt, follow him on Twitter, or pick up Sell Your Crap for as little as $37.