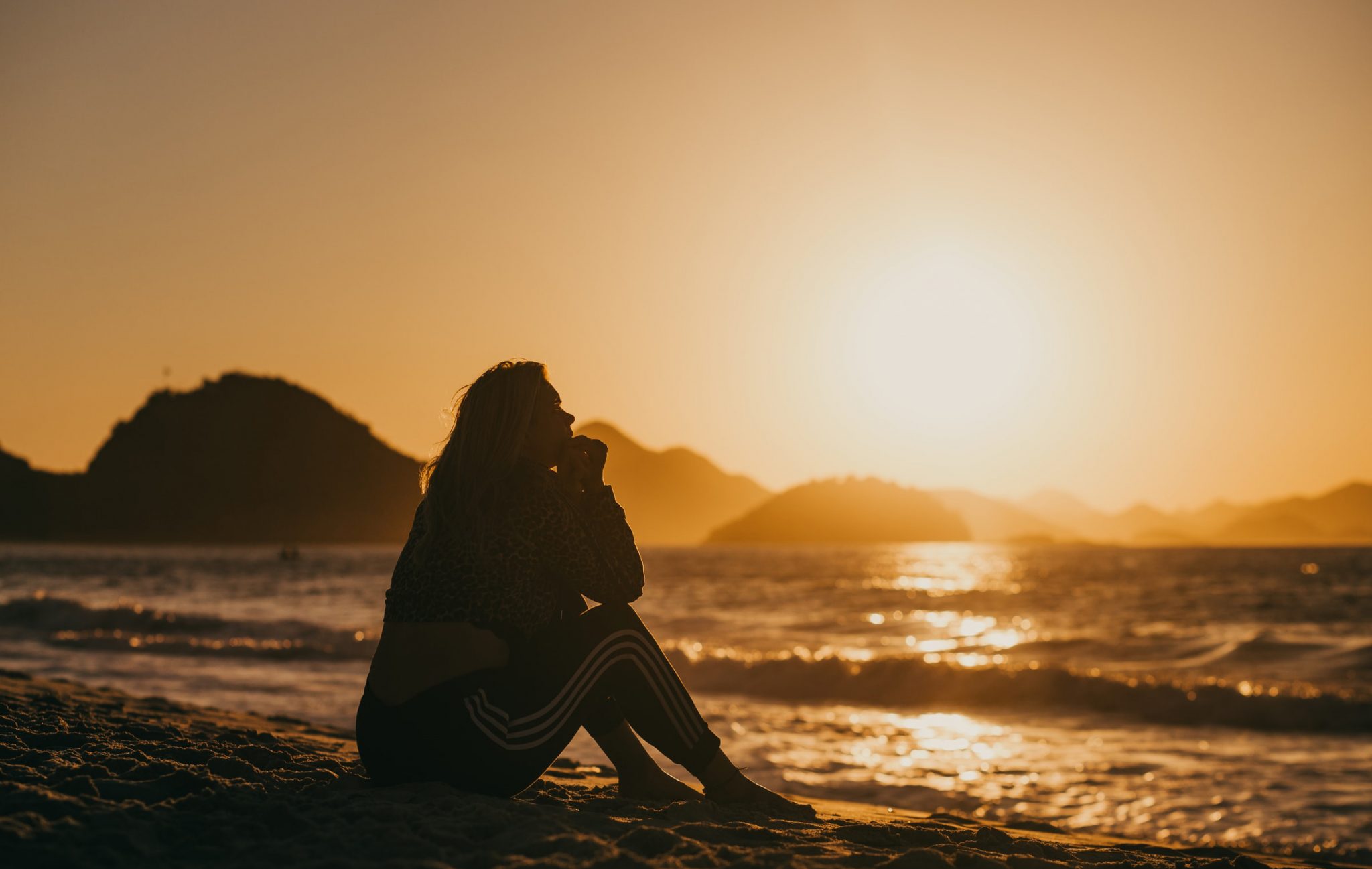 Heraclitus, a Greek philosopher, is credited as first saying, "Change is the only constant in life."
And I think he's right. Change happens all around us, all the time. The weather changes, leadership changes, culture changes, our jobs change, our families change… and we change.
Sometimes quickly, but often slowly, we change.
Our worldview changes, our attitudes change, our goals change, our habits change, our hobbies change, our fears change, our relationships change, even our bodies change.
With that in mind, I have a question for you today:
Do you like the person you are becoming?
We ask a lot of questions of ourselves and each other: But one of the most self-reflective, and most helpful questions we could ever ask ourselves focuses less on what we are doing, and more on who we are becoming.
Because if something is changing, there are only three possibilities:
It is getting better.
It is getting worse.
Or the change is neutral.
The same is true of you and true of me. We are changing. And we are either become more like the people we want to be, or less.
Sometimes it is helpful to stop and evaluate and see which direction we are heading.
I once had a friend who was very excited about the changes taking place in her life. They weren't changes of employment or external circumstances necessarily, they were deeper, heart changes about the way she saw the world and the way she began interacting with people. She was excited to share with me the things she had been learning and who she was becoming.
Amidst our conversation, she asked me about some accomplishments she had seen in my life (the blog, books, the YouTube channel, etc.). And she inquired how I felt about them. She was anxious to hear how my view on life had changed over the last 3-4 years.
I responded to her question, "I'm excited about the work I'm doing. But I don't think I always like the person I am becoming. In fact, if I'm being honest, I think I'm a little less patient than I was ten years ago. I think I'm a little more prideful—maybe even less kind. I also sometimes wonder if I was a little more fun to be around a decade ago."
I don't think she was expecting that answer. But her question gave me opportunity to articulate some rumblings in my heart that I'd been feeling for awhile. Not all change is good, and I can see some changes in my life moving me away from the person I most want to be.
Either we are becoming more like the person we want to be, we are becoming less like the person we want to be, or the changes in our life are neutral in this regard.
But if we're moving further and further away from the person we want to be, it is wise to notice that as soon as possible so the course correction can be easier, more efficient, and more effective.
Of course, this isn't always an easy question to answer. In most cases, it's not a simple 'yes' or 'no.' We may look at our trajectory and be proud of some of the changes, but regret others.
*We may be excelling at work but becoming more demanding along the way.
*We may be getting ahead financially but spending less time at home than we used to.
*We may be losing weight but becoming more prideful or focused on outward appearances because of it.
*We may be excited about specific accomplishments, but worried about the ways we are coping with the stress of them.
*We may be making great strides in some habits but faltering in others.
In each scenario, we should ask ourselves, do I HAVE to be giving up positive progress in one area of my life just to succeed in another? When I get down to the heart of the matter, do I like the person I am becoming?
If you are not happy with the person you are becoming, here are some thoughts to help you change course:
1. You can always change.
Nobody can take away your right to change. No employer, no spouse, no toxic relationship. Positive change is always possible. You are the only person who gets to decide who you are going to become.
2. Don't change your goals, change your habits.
Often the goals we pursue, when they are new, bring about these unexpected changes that move us away from who we want to be. If that is the case, and you can pinpoint the pursuit drawing you away, you have two options: 1) remove it, or 2) alter how you chase it.
Maybe you are striving to start a new business but are beginning to notice that its taking more time away from your family than you imagined—and you can see that is not who you want to become. Maybe the answer is stop pursuing the new business venture. Or maybe there is a different approach that you need to adopt in chasing it.
3. We love to see people trying to change for the better.
Our world loves to cheer people making positive changes. Oh, some get jealous and envious, and might try to keep you down. But for the most part, we are a society that cheers for the underdog. Take comfort in that and know that many will see your changes and cheer for you to succeed.
4. It's never too late to change.
The best time to change for the positive may have been yesterday or ten years ago, but the second-best time is right now. If you're still living (which I assume you are), you've got time to change. And while you can't change the past, you can redeem it. And no matter how much time you have left, you can set an example for others.
5. People are remembered most for who they were, not what they accomplished.
If the accomplishments you are pursuing are resulting in the negative changes in your life (which is often the case), remind yourself that who you are is more important. The people who know you best will always remember your character and values more than your personal accomplishments.
May we all be changing for the better.