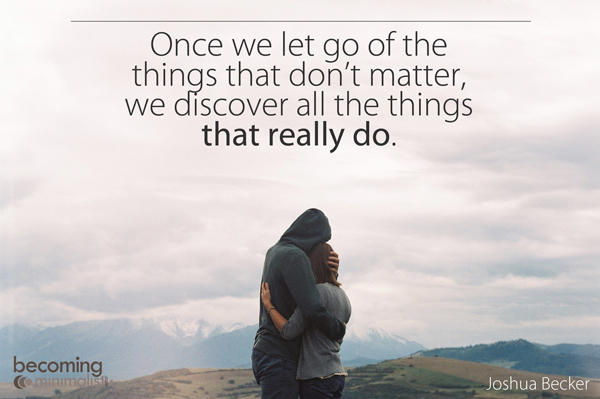 John Ruskin, an art critic in the 19th century, once wrote, "Every increased possession loads us with a new weariness." He was right. Every single thing you own requires a little bit of your attention and time whether it be researching, shopping, cleaning, organizing, repairing, replacing, recycling, or working just to make the money to buy the new thing that you can take home to clean and organize and replace. John Ruskin was right. The more stuff you own, the more your stuff owns you.
That's why those who live a minimalist lifestyle have more time on their hands for other things in life. It was this benefit that ultimately led to our decision to become minimalists. Remember the story of my son playing baseball in the backyard while I was stuck cleaning the garage?
Since becoming minimalist, we have found that living with fewer possessions means that all our belongings have a standard place where they belong in our home, which makes cleaning a snap. I spend less time searching for books, keys, and shoes. In short, I spend far less time being the janitor for my possessions, and far more time doing the things I love.
Discover 20 more reasons to own less: 21 Benefits of Minimalism.