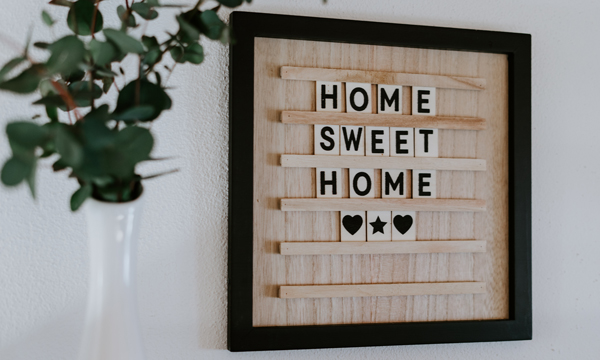 One reason some people resist minimalism is they are afraid they will have to get rid of things that make their home pleasant and/or a comfortable place to live.
Is that true? Does minimalism make us less comfortable at home or does it make us more comfortable?
You probably know my answer already. But let me ask you some questions:
How would you rather spend a rainy Saturday afternoon?
A. Doing what your spouse has been asking you to do—straighten up the storage room where your family keeps its board games, toys, puzzles, sports equipment, and electronic games both new and obsolete—even though it seems like you just did that last week?
B. Doing something that makes you feel cozy inside, such as looking at a photo album with your kids, sitting by the fire in your recliner, or enjoying a movie on television.
Which gives you more of a sense of relaxation and peace?
A. A home that's crowded and messy, where everywhere you look something reminds you of cleaning or repairs that need to be done?
B. A home with clean counters, floors and walls that present open vistas, and everything put away in its place?
What's a better use of your time and prevents frustration when you're looking for an ice cream scoop in your kitchen?
A. Peering behind leaning towers of Tupperware, pushing aside unnecessary gadgets (banana slicer, anyone?), and digging through drawers filled with such things as duplicate measuring cups and salad tongs in several styles.
B. Being able to put your hands right on the ice cream scoop because there's nothing extraneous in your kitchen and you know right where the scoop is.
If you're getting ready to minimize your home, let me assure you—you don't have to immediately get rid of the things you love or use. I have found, most often, that the optimal amount of things for your home is less than the number you currently own. But it often takes some time to get there.
More importantly, realize today that after minimizing, your home will feel more like a place you want to come back to at the end of the day. It will be a home filled with more intentionality and more purpose.
Minimalism does not require you to sacrifice comfort or pleasantry. Quite the opposite, in fact. It will help you feel even more comfortable in your own home.