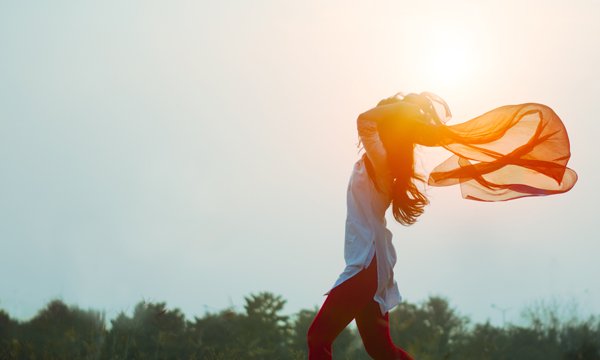 I'm excited to announce a new project of Becoming Minimalist: No Sidebar.
No Sidebar is a beautiful website dedicated to intentional and purposeful living. It was designed and created by Brian Gardner and has been publishing helpful articles since 2015.
From the very beginning, I have been impressed by the website's quality and quantity—often recommending No Sidebar articles through Twitter, Facebook, and Weekend Reads. It's a gift to the Internet.
When Brian approached me and asked if I was interested in taking over the website and overseeing the content posted on it, I immediately accepted. The website is an important voice in a busy, hectic world. I look forward to being part of it going forward.
No Sidebar is the newest project of Becoming Minimalist.
—
In the online world, a "sidebar" is the column(s) on the side of a website that usually features advertisements or other distracting elements. You've seen them a million times (and probably hate that they exist).
The phrase "No Sidebar" refers to web design that intentionally removes those distractions—leaving only the most valuable and important content visible to the reader. Becoming Minimalist is one such example, so is Zen Habits. Don't they feel clean, calm, and relaxing?
In life, the same principle applies. When we remove noise and distraction and unneeded clutter in all its forms, we can focus more time and energy and attention on the things that matter most. We can design a simple life. It takes intention and hard work, but the result is always worth it.
—
One reason I am excited to take over No Sidebar is because it features a wide range of contributors from every walk of life. While I feature guest writers from time-to-time (and enjoy doing so), the Becoming Minimalist blog is my primary outlet for communication. I contribute 90% of the articles on this site and will continue to do so in the future.
No Sidebar, on the other hand, features different writers sharing their experiences with minimalism, focus, intentionality, and simple living. They provide expertise and experience and new angles to the important conversation of turning down the noise that disrupts the quiet of our heart and soul.
I enjoy highlighting and promoting new voices in the Modern Simplicity movement. No Sidebar offers a large platform to promote even more.
You will enjoy the articles. To get a good sense of the content, here is a good representation of what you'll find:
We publish 2-3 high quality articles each week. I have found benefit and inspiration in them over the years—so will you.
No Sidebar is not limited to conversations about minimalism and owning less. But addresses a wide range of topics relevant to simple, focused living. That's another reason I'm excited to be part of it.
(I'm also a little excited to be expanding my opportunity for impact in a world that needs to be reminded often there is more to life than filling it with as much stuff as you can).
If you want more inspiration to design a simple life, follow No Sidebar. You can do so in a number of ways:
Visit the website or receive articles directly in your inbox, sign up here to receive newly published blog posts by email.
Follow No Sidebar on Facebook. With over 200,000 followers, it is a highly engaged community.
Additionally, we're always looking for new writers promoting simple, intentional living. You can submit articles for consideration right here: Write for Us.
If you are a writer promoting intentional living, we welcome your voice. We are always looking for quality contributors and would love to include you in the conversation.
I am not expecting any changes here on Becoming Minimalist. This website will continue to inspire and motivate people to own less and live more. We reach over 1M readers every month and I love the difference we are making.
But No Sidebar represents an opportunity to bring new voices into the conversation—and I can't wait to see what happens when we do! Thanks for being part of it.