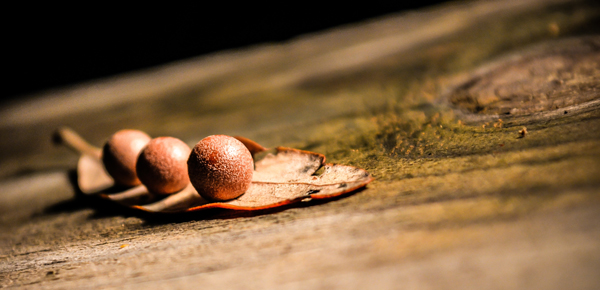 "Minimalism is the intentional promotion of the things we most value and the removal of everything that distracts us from it." —Joshua Becker
Some people I speak with get nervous when they hear the term minimalist. For them, it conjures up images of destitution, barren walls, and empty cupboards. Rightly so, they decide that is no way to enjoy life. Believe me, I agree—extreme minimalism is no way to enjoy life.
Maybe that is why I use the term rational minimalist and find it resonates so well. If you walked into my home today, you would not immediately deduce that a minimalist lives here.
When you look in our living room, you would see a television, couches, a family photo, and a rug. In our coat closet, you would find jackets, baseball caps, and a few winter weather accessories. In our kids' rooms, you would find books, crafts, and toys in their closet. Since deciding to become minimalist years ago, we have been on a journey to define what that means for us and how it fits into our life.
We live in suburbia. We have two young children. We are active in our community. We love to entertain, show hospitality, and host small groups from our church in our living room. I am a writer and my wife teaches. While not exceptional, our life is not identical to anybody else. It is our life—nobody else's.
And if we were going to become minimalist, it would have to be a style of minimalism specific to us. It would require us to ask questions, give-and-take, identify what we most value, and be humble enough to change course when necessary.
Your particular practice of minimalism is going to look different from everyone else. It must! After all, you live a different life than everyone else. You don't have to dive into the deep end of extreme minimalism and live with just the clothes on your back.
You may have a large family, small family, or no family. You may live on a farm, in a house, or in a studio apartment. You may collect antiques, stamps, or bottle caps. You may love music, movies, sports, or books. You may cherish old photographs, family heirlooms, or romantic letters from a lover.
Find a style of minimalism that works for you. One that is not cumbersome, but freeing based on your values, desires, passions, and rational thinking.
Be aware that your definition will not come overnight. It will take time. It will evolve—even change drastically as your life changes. It will require give and take. You will make a few mistakes along the way. And thus, it will also require humility.
But ultimately, you will begin to remove the unneeded things from your life. And when you do, you will find space to intentionally promote the things you most value and remove anything that distracts you from it.
Note: we are not condemning extreme minimalism at all. It's simply not our particular style of minimalism.