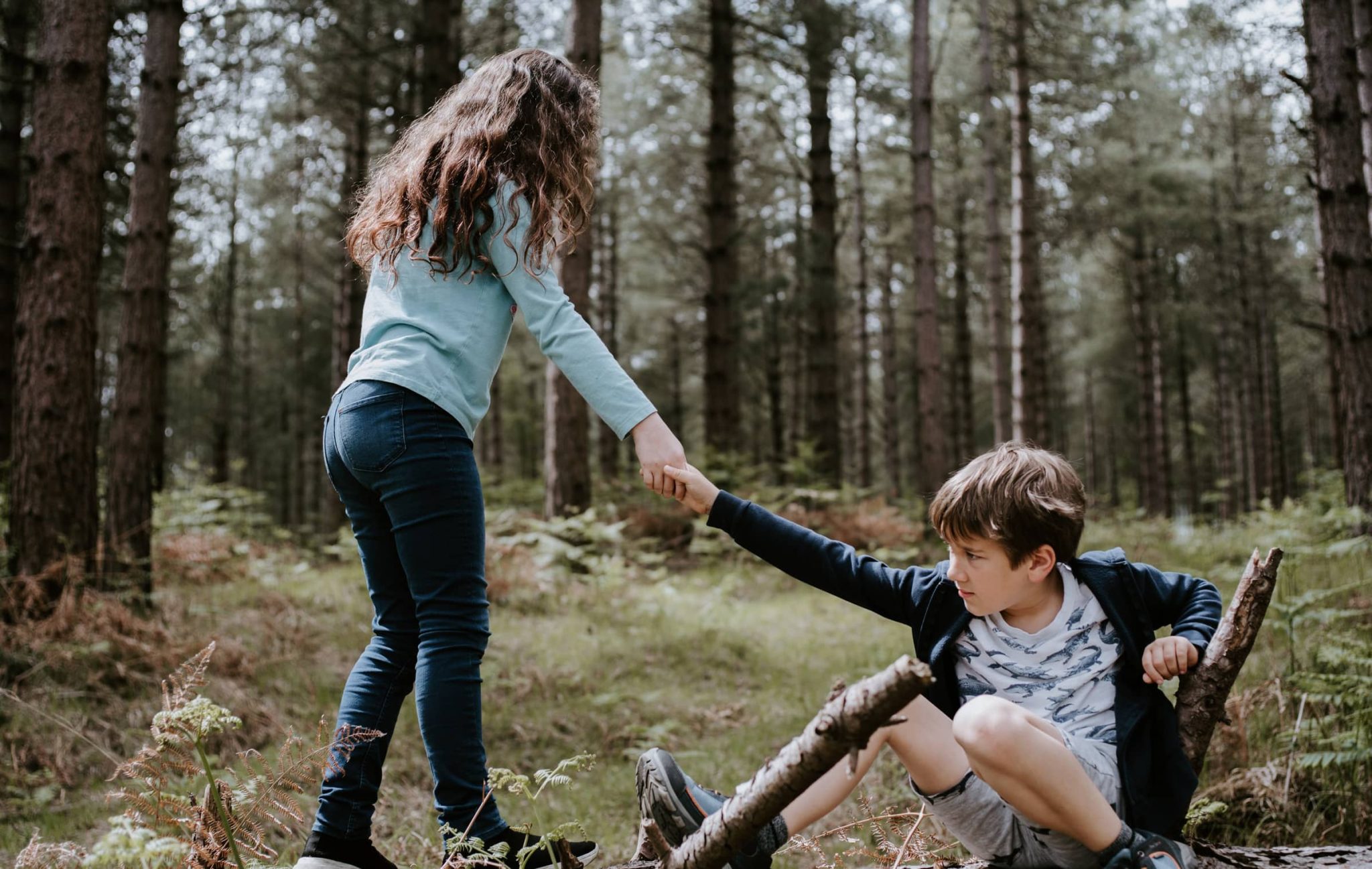 When is the last time someone helped you? Was it carrying the groceries into the house? Or taking time to brainstorm solutions to a tricky situation? How did you feel after they helped you?
Now think of the last time you helped someone. Did you hold the door for a stranger at the store? Did you do a family member's chore for them? Did you volunteer at the middle school dance? How did you feel afterward?
Helping others is a benefit to us. In fact, according to studies, helping others makes us even happier than when others help us.
Carolyn Schwartz, a research professor at the University of Massachusetts Medical School, was looking for ways to support those with multiple sclerosis. She arranged monthly peer-support phone calls, and was surprised to find that those who offered support were helped even more than those who received the support.
"A newly emerging school of thought suggests that a simple, age-old principle may be part of both the prevention and the cure: Help others to help yourself."
In your search for meaning in life, helping others may be overlooked. But "kind and helpful behavior causes us to feel that our lives are meaningful."
When we think of things that matter and ask ourselves What really matters to me? we often keep ourselves at the center—it's even in the question above: me.
But according to studies (and experience), when we look beyond me and begin asking what really matters, we find that helping others really matters. What may start out as a selfish pursuit—helping others so that I can feel better—will end up a selfless benefit, for everyone.
We feel good because we have helped someone else feel good. And it's inevitable that we'll want to do it again.
This feedback loop has been found in studies of helpful people.
"Since depression, anxiety, and stress involve a high degree of focus on the self, focusing on the needs of others literally helps shift our thinking. 'When you're experiencing compassion, benevolence, and kindness, they push aside the negative emotions,' says Stephen Post, a research professor of bioethics at Case Western Reserve University. 'One of the best ways to overcome stress is to do something to help someone else.' Even better, feeling good and doing good can combine to create a positive feedback loop, where doing good helps us to feel good and feeling good also makes us more likely to do good."
Additionally, when we direct our resources of time and money toward others, we begin to discover pursuits more valuable than accumulating material possessions.
Removing the trappings of possessions seems like a detour in the pursuit of helping others, but it's more like a mathematical equation: (My money or time) – (material possessions and a full calendar) = external and internal resources to help others.
In a very real way, since helping others leads to happiness (and theirs), then reducing possessions and distractions can offer more opportunity for happiness.
You can read more about why this works, but if you want to jump to the benefits, here are a few ideas to get you started helping others.
1. Start small.
Give your place in line to someone at the grocery store. Shovel your neighbor's sidewalk, or place their Sunday paper on their front stoop on a rainy day. Jump up to open the door, let the dog out, carry a package, or take out the trash for someone. Practice helping others every day.
2. Then move to helping others in larger ways, once a week if you can.
Buy a coffee or a grocery store gift card for the man without a home that you see every time you go to the local shopping center. Send an email to your child's school staff, thanking them and cheering them on in their service to the students. Offer rides to people who need to get to the doctor or the store. Stop by a neighbor's house to check in and ask if there is anything you can help them with.
3. As these things become second nature, try helping others as a lifestyle.
Volunteer a couple times a year at the soup kitchen—ladling soup, cleaning bathrooms, or raking leaves. Ask your local synagogue or church if there are any building or personnel needs you can fulfill a few times a year. Reach out to a nearby school to see if you can tutor students or run a coat drive.
Start by asking the question: "Can I help in any way?" That's all it takes.
That, and a willingness to hear the answer and give your help. And happiness will be right around the corner.