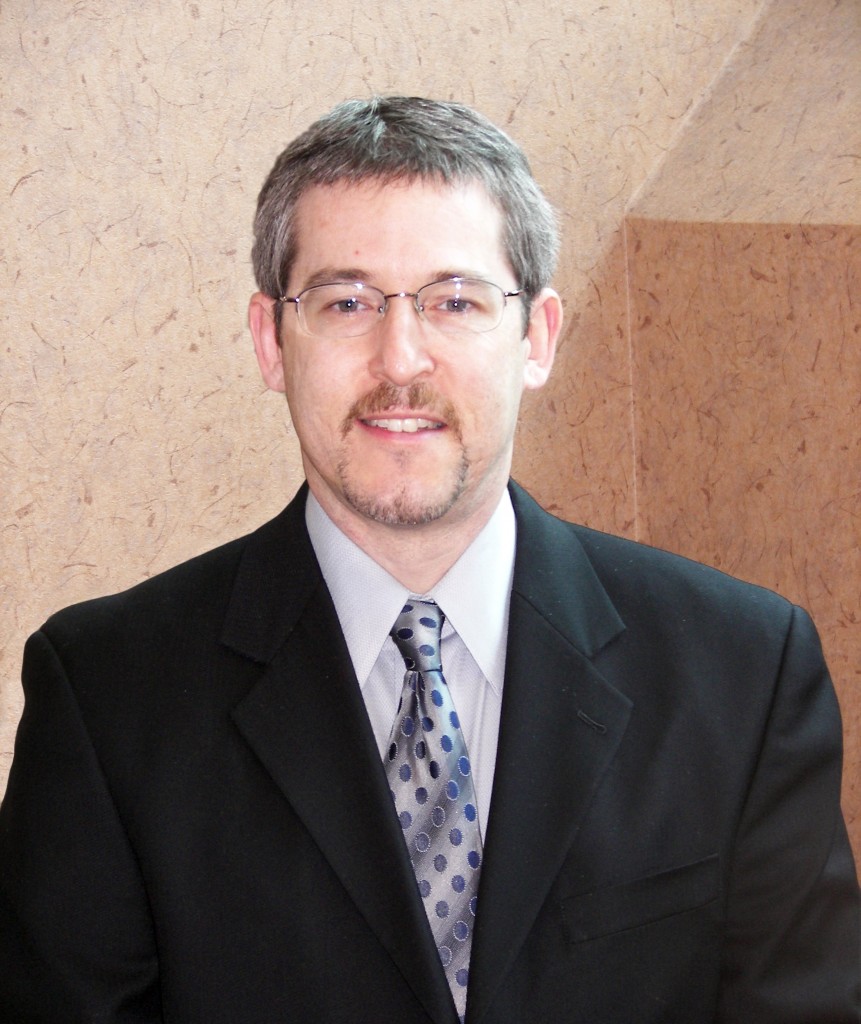 This past summer, I sat on a panel with Terrence Shulman discussing overshopping and consumerism on Huffington Post Live. As is typically the case, we found time before and after the interview to chat and introduce ourselves. When Terrence told me he worked in the field of Compulsive Theft, Spending, and Hoarding, I knew I wanted to ask him some questions.
In both my inbox and private conversations, I hear the word "hoarder" thrown around often. You probably have too: "My mom was a hoarder," or "I think my husband might be a hoarder." I was anxious to ask Terrence some clarifying questions about the word.
But rather than keeping the information to myself, I want to publish it here. I find the topic fascinating. And I think there is great value in Terrence's insight for all of us to better understand the disorder and how to help.
1. Terrence, thank you so much for joining us. Can you briefly introduce yourself and your story in 2-3 paragraphs?
Thanks. I'm a native Detroiter, married 12 years, no kids, just turned 49 years old and have been an attorney for 22 years and a licensed certified social worker and addictions therapist. I am the Founder/Director of The Shulman Center for Compulsive Theft, Spending and Hoarding.
I am in recovery myself since 1990 for addictive-compulsive shoplifting and stealing and started the support group C.A.S.A. (Cleptomaniacs And Shoplifters Anonymous) in 1992. I am the author or four recovery-related books on the topics of shoplifting, employee theft, shopping/spending, and hoarding.
I got interested in hoarding when my middle brother began exhibiting symptoms of this disorder. Then I got wind of the cable TV shows and found that many of my clients who had problems with stealing and overshopping often hoarded things. I've had other relatives and friends who have had hoarding tendencies, too.
I'm always fascinated by human behavior and wanted to learn more so I began reading every book on hoarding, researching online, taking what few seminars there were and have now been counseling hoarders for about 6 years.
2. How long have you been working in the field of Compulsive Theft, Spending, and Hoarding? How exactly did you get started?
I've been a social worker and addiction therapist since 1997. I started off working at a chemical dependency clinic in Detroit. I was the director of the clinic from 1998-2000. And in 2004, I left to start my own private practice. So, as a therapist, I've been working with clients who steal, spend, and hoard for ten years.
But as I've previously noted, I've been in recovery from addictive-compulsive stealing since 1990 and have at least indirectly helped thousands of people with stealing problems since I started CASA in 1992. We now have four metro-Detroit area chapters and 15 other chapters in various cities in the U.S. as well as both email and phone support groups. It all got started with me hitting bottom in the middle of law school around the time of my second (and, hopefully, last) arrest.
3. The television show, Hoarders, first debuted in 2009. Since then, several others have been filmed and the word "hoarders" became commonplace in American vernacular. In your opinion, are these television shows helpful? Or have they fostered unhealthy misconceptions about hoarding in our society?
There are certainly differences of opinion about the TV shows and I'd say there are pros and cons, but the pros outweight the cons. The fact is, these shows are fairly well-done and they have brought the topic out from under the stone, so to speak, and offer decent glimpses into what the disorder looks like, what's often the causes of it, and how to best treat it and how not to deal with or treat it.
On the negative side, sometimes the shows can sensationalize things and they tend to show the worst cases (so a moderate or mild hoarder or his family might minimize or discount their own problem and need for help). Also, while the show is realistic in some ways in portraying the long and arduous treatment process (and, to their credit, includes success stories as well as non-success stories), the format of the shows (typically illustrating two cases in an hour) can be misldeading about the treatment process and the results–and there's not a lot of talk about aftercare.
4. Let's get practical. I think a member of my family may be a hoarder. What telltale signs should I be looking for? How can I know if he/she is a hoarder or just a packrat that has bought into the consumeristic tendencies of our world?
This is a great question. The same can be asked of any person whose behavior is being questioned; how do I know if I'm a food addict, a drug addict, a gambling addict, a shopping addict, a sex addict, an alcoholic, etc. We have to look at several factors, especially when talking about stuff because most people have stuff and it's greatly encouraged–by and large–to accumulate, save or collect.
But a hoarder, just like an alcoholic, usually has a long or chronic period of engaging in overaccumulating (whether active by buying and/or passive by not discarding things we'd normally discard) and he/she has a very hard time getting rid of almost anything no matter how apparently useless or valueless (of course, that's the sticky wicket as most hoarders have a distorted sense of use and value).
Hoarders homes don't all have to be extremely cluttered or dirty (though they often are and these are some telltale signs) but there usually is some difficulty using parts of the home for their intended uses–even the garage, basement or attic. There are often arguments and fights among family members and efforts to change that fail. Sometimes there's secret hoarding (even secret storage units). Another difference between a hoarder and a collector is that a collector usually just collects a few different kinds of things and keeps them in an ordely fashion.
5. If my family member is a hoarder, is there anything specific I can do to help? What types of word/actions might be helpful? Are there any common responses to hoarding that may actually be harmful?
Do your research online or elsewhere first to make sure you know what hoarding is and what it isn't. Read books on the topic. See if there are any local support groups. Even watch the TV shows if you haven't already. Hoarding is a serious disorder that is now officially recognized as such. It's often related to unresolved losses and traumas and difficult interpersonal patterns of power and control.
Don't badger a hoarder and don't make unilateral attempts to get rid of his/her stuff. Express concerns for the person and how it is negatively impacting you. Offer support and resources for help.

6. How can I know if professional help is required? And if so, how do I even begin to help my loved one recognize the need for it?
I may be biased but if your loved one has hoarding disorder, he/she should always seek professional help. The challenge is that there are limited therapists who specialize in hoarding treatment, relatively few support groups locally, and relatively few books–though there are about ten available.
7. You have mentioned a couple of times to find books related to the subject. Can you recommend the 2 books that would be most helpful? I'm thinking especially for somebody who is trying to better understand the disorder in the life of a loved one.
Yes, I'd recommend, of course, my book Cluttered Lives, Empty Souls published in 2011. And either the book Stuff: Hoarding Disorder and The Meaning of Things by Randy O. Frost and Gail Steketee or their workbook as well.
8. I'm interested to know how hoarding is professionally treated. Could you give us just a brief idea of what someone might expect?
We're still figuring that out but it's safe to say it's a shot-gun approach of specialized therapy (individual, family, couples, and/or group), medication evaluation (a lot of depression, anxiety, OCD, ADHD, bipolar disoder, etc), support groups, reading of books and psychoeducation for the hoarder and his/her family/friends, and a team approach of therapists, professional organizers, movers, and support people often are needed. Aftercare is also important to avoid relapse.
9. You mentioned to me that you do a lot of work with patients via Skype. If one of our readers is interested in finding you, where should I send them? Or, if a reader is looking for help locally in their own community, how might they begin looking for reputable help?
You may send them to me at my websites: Hoarders Anonymous and The Shulman Center. I can assist them either myself or in finding local help.
***
I am so very thankful for your help on this topic Terrence. As I mentioned, these are conversations I run into often, but have felt quite inadequate in addressing. I am confident this will be helpful to many: both those who deal with the disorder personally and those who encounter it professionally.
All the best to you and your work.