Editor's Note: This is a guest post from Allison Niebes-Davis, PhD of Dr. Allison Answers.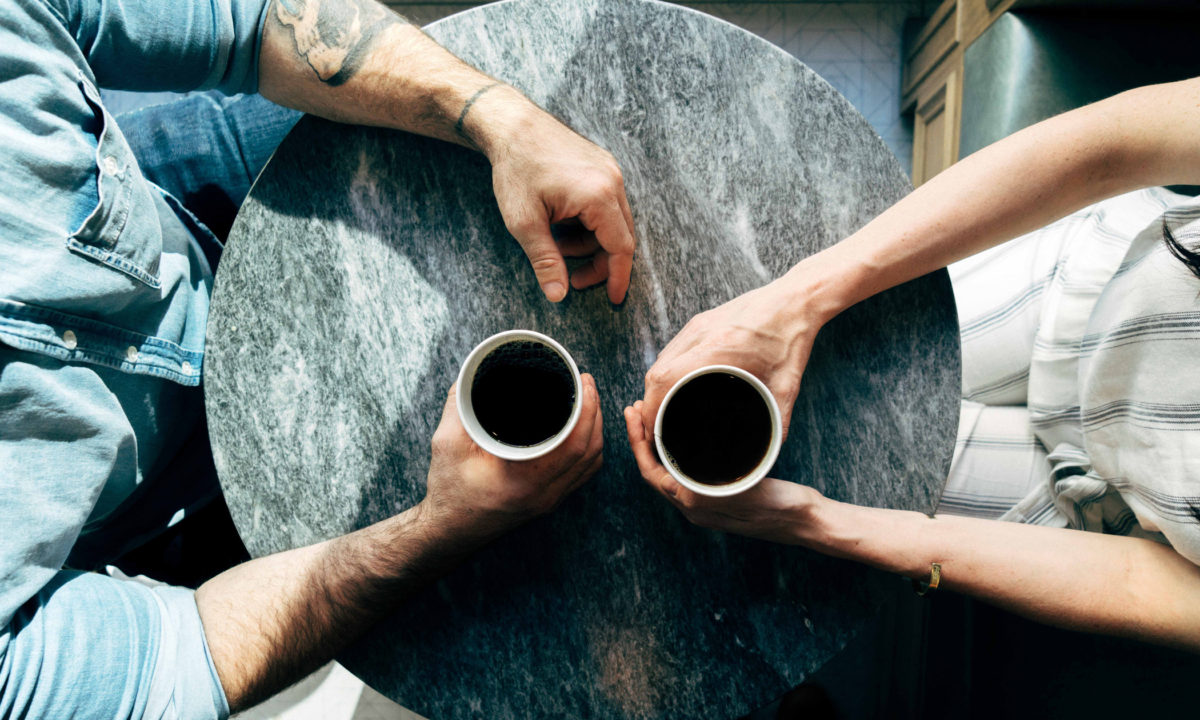 Several months ago, in a busy season of life, I was working more than normal. I was just a few months into expanding my psychology practice, hiring new psychologists, training new staff, and handling all the official stuff that comes with being a small business owner.
I'd pulled several late nights at the office, pushing and hustling to get things done. I knew the pace wasn't doable forever, but in that early phase, it was necessary.
After several long days and late nights, my husband and I both acknowledged the toll the workload was taking. We knew we needed to carve out space for quality time together.
Given that we're both psychologists, we're pretty good about paying attention to our relationship and what it needs, aware of what happens when humans neglect relationships for too long.
Knowing quality time was in order, I looked at my schedule the night before. When I noticed I didn't have clients the following evening, I told him I'd be home early so we could have dinner together, go on a walk, and just relax.
It was good for us to know a reconnect was just around the corner. I was looking forward to it, and I had every intention of being home early when I said I would.
But I'm guessing you can imagine what happened next.
The next day, I ran late with clients, scrambled to put out several fires, and returned a handful of phone calls that couldn't wait. I walked into our house, an hour and a half late, knowing I'd messed up.
My husband had cooked, and my dinner sat waiting for me, cold on the kitchen table. It was that cliché image of someone working too much and ignoring what matters.
The minute I surveyed the scene I felt an overwhelming pang of guilt. I'd broken a promise. I hadn't done what I said I would do. And I missed something important.
Here's a painful truth about relationships: We mess up. We hurt others. And we speak out of anger. We forget important things. We lash out at our partners. And we lose patience with our children. We don't mean to do these things, but we do. They're part of being human, and they're part of engaging in relationships.
So even though we don't mean to mess up, we do.
When we do mess up, lose our cool, or hurt someone we care about, an apology is in order. Owning up to our mistakes, acknowledging their impact, and saying we're sorry is important.
In that moment, as I looked at my cold dinner on the kitchen table, I knew I needed to apologize. But it turns out, saying I'm sorry is a little trickier than we think.
When you apologize, it's important to acknowledge three different things: the action, the impact, and the intention.
1. Acknowledging the action is about calling attention to the offense itself. Running late, lashing out, or being inconsiderate. By calling attention to the specific action, you let the person you care about know you are aware of your exact error.
2. Calling attention to the impact means you acknowledge how the other person was affected. You acknowledge how your offense made them feel. Perhaps they felt hurt, disrespected, or unimportant. Acknowledging the impact of your actions is a step so often skipped, mainly because it's uncomfortable to sit with the way our mistake has impacted someone we care about. I knew my husband would be hurt and disappointed I'd missed dinner, and a part of me was looking for the quickest way to downplay that hurt.
3. The third step is the one most people rush straight to, skipping past acknowledging the action and the impact. You acknowledge the intention, desperately trying to explain yourself and how the mistake happened. You were running late, you were tired, it was outside of your control. You didn't mean to, you weren't trying to be rude, or it wasn't totally your fault. This part of an apology is often done to try and lessen the pain of the mistake, also absolving you of any guilt.
But if we're not careful, overfocusing on our intention can contribute to our loved ones feeling invalidated and minimized. So work hard to include each of the elements in your apology.
That being said, even if you issue a near perfect apology—acknowledging the action, the impact, and the intent—there's still one word that can bring an apology crashing down. There is one word that can make a heartfelt "I'm sorry" seem anything but.
The word to watch out for when saying I'm sorry?
"But."
I'm sorry I lost my temper, but…
I didn't mean to hurt your feelings, but….
I'm sorry I was late, but…
I'm wasn't trying to be rude, but…
The word "but" negates what you said just prior to it. It minimizes the impact of a genuine apology. It's like saying, "I know that you were hurt, but it wasn't really that bad. It's not that serious."
The word "but" pushes the responsibility of your mistake off you and onto something or someone else. It subtly says, "It wasn't really my fault. I couldn't help it. Don't blame me."
When you're on the receiving end of an apology, this feels invalidating. Your experience feels small. And your pain feels overlooked.
So often, when we apologize, we think our main job is to explain ourselves—to provide a reason and a rationale for our action. And the word "but" is a great aid in doing this.
But the main purpose of an apology isn't to explain ourselves. It's to acknowledge the action and the impact it had. As soon as you say the word "but" in an apology, your apology goes downhill. Because at that moment, you are no longer accepting responsibility for your actions and the impact they had. And that's what makes an apology so powerful.
When I came home late that night, every part of me wanted to apologize and say, "I'm sorry I'm late, but work was crazy today. A million people needed something, and I couldn't get out of there any earlier!"
I wanted to use the word "but," minimizing the pain I'd caused and the promise I'd broken. I wanted to use the word "but" to lighten the mood and give my best reasoning for missing the mark. I wanted to use the word "but" to diffuse my responsibility and blame outside factors.
But I know better. I know that word is dangerous, hurtful, and invalidating.
If you're not supposed to say "but," how should you word an apology? Two options: 1) Embrace the word "and;" and 2) Embrace a period.
I'm sorry I wasn't there on time. I said I would be, and I was running late.
I lost my temper; I'm sorry. I'm stressed, and I didn't mean to take it out on you.
I hurt your feelings. I'm sorry. I wasn't thinking. It was insensitive of me.
Notice the difference? By getting rid of the "but" and embracing the period, you acknowledge the impact of your actions without minimizing the person's experience or explaining away your responsibility.
So while an apology with "but" might have felt better in the moment, I knew it would only deepen my mistake. So, I took a deep breath, swallowed, and embraced both the word "and" and a period.
I told my husband, "I'm sorry I'm late. I said I would be home early, and I'm not, and I know that's super crappy. Things at work got crazy, and I tried to do too much. I'm sorry."
The difference between this apology and the one I'd initially wanted to give might seem small. It might seem subtle. And from a language perspective, the difference is small.
But from an impact perspective, the difference is enormous. When it comes to communication and relationships, little things matter. Details make a difference. And three little letters change the game.
If you've made a mistake recently, if you've been careless, or if you've accidentally hurt someone you care about, know that you are human. It happens and you're not alone.
But now decide: How do you want to respond? Do you want to respond so that you feel better or so the person you care about feels better?
Thankfully, my husband responded with compassion that night. And my dinner heated up fine in the microwave. We carved out time to spend together, and I stuck to it.
I was reminded in that moment of the power of a thoughtful apology—one that focuses on impact, not intention. One that focuses on vulnerability, not defensiveness. And one that uses "and," not "but."
***
Dr. Allison Niebes-Davis is a licensed clinical psychologist and the founder of Dr. Allison Answers, a website designed to simplify psychology to help people live healthy and meaningful lives. You can also find her on YouTube and Facebook.