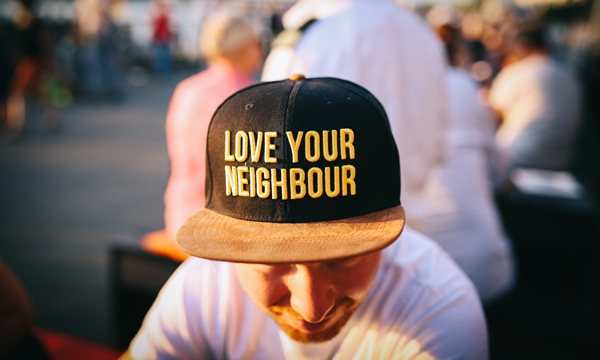 There is a temptation to believe we need a lofty standing in the world before we can accomplish impressive deeds.
If we had "this much" in our bank account, we could start doing big things. If we had "that job," we could accomplish so much good. If we had "that skill," "this talent," or "that degree," we could make such a difference in the world.
These are lies that we tell ourselves.
I'm currently typing these words on a 13.3" computer screen. I'm sitting at a desk in an otherwise empty room. There is no secretary downstairs, no warehouse connected to the back. It's just me, in an empty room, with a computer and an internet connection.
Yet, from this small, quiet space, I will write words that will possibly be read by hundreds of thousands of people.
From this small, humble room, I am able to make a difference in the world—hopefully inspiring someone, somewhere, to own less stuff and live more.
It's actually quite extraordinary when you think about the time that we live in, and the opportunity to influence the world from anywhere we might be.
In some ways, the opportunities that exist to connect and communicate with others are more available to us today than at any point in human history.
But in other ways, I suppose they are not all that different.
Henry David Thoreau wrote his masterpiece, Walden, from a small cabin in Massachusetts.
Mother Theresa changed the world for good and became a role model for millions from the slums in Calcutta, India.
Rosa Parks became the face of the civil rights movement in the United States of America from a public bus in Montgomery, Alabama.
Steve Jobs launched Apple (one of the three most valuable companies in the world) from a garage in little Cupertino, California.
The list of people who made a big difference from a small place could fill countless volumes.
It's amazing when you think about the opportunities that each of us have, every day, to bring good into this world—even from the humblest of places. To think we must accomplish a certain degree of worldly success before we can be a meaningful source for good is to miss out on the opportunities right in front of us each day.
Theodore Roosevelt is credited as saying, "Do what you can, with what you have, where you are." His words ring true.
No matter who you are, where you live, or how many zeroes are present in your bank account, you can bring good into the world:
Every day, we have opportunity to model a healthy, selfless, disciplined life for our children.
Every day, we can offer a smile to the person serving us behind the counter.
Every day, we can work hard at our job, bringing value to the people we serve and our co-workers.
Every day, we can look for opportunities to serve others in big ways and small ways.
Every day, we can be generous with our time and our money (no matter how small that amount might be).
Every day, we can offer kind words or a listening ear to someone who needs it most.
Ordinary people making the most of their every day will result in extraordinary change. It worked in the past, it works in the present, and will continue to do so well into the future.