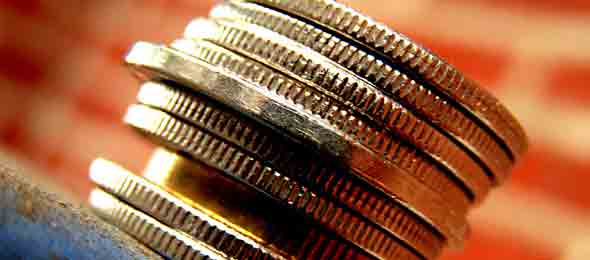 "When you don't talk, there's a lot of stuff that ends up not getting said." – Catherine Gilbert Murdock
The statistics remain nothing short of alarming:
50% of Americans have less than one month of savings saved for emergencies.
One in four Americans has no savings at all.
More than 30% of households earning over $100K still live paycheck to paycheck.
Among indebted households, the average amount of credit card debt tops $15,000.
The average U.S. household debt is 136 percent of household income.
57% of households do not have a budget.
Almost half of Americans die with less than $10,000 in assets.
In one survey, money more than sex, children or in-laws—was the most common conflict for American couples.
The statistics concerning our personal financial habits are downright sad. And yet, nobody is talking about it… at least, not in personal terms.
Money continues to remain one of the most least-discussed topics in our society. Just to be clear, there may be plenty of magazines, websites, and books written about money. But the topic is rarely discussed with any specificity in our interpersonal relationships. This truth exists for a number of reasons:
We have been conditioned since a young age to not ask the questions.
We have fears of looking foolish in our personal decision-making – that our spending will reveal too much about us.
We worry about stirring up envy or comparison among our friends and family.
We are concerned about how we will be perceived.
It seems easier to just go at it alone.
But our silence is ruining us. We have so much to learn from one another in all aspects of life – including money. And it is clear that not having the conversation is negatively affecting us as persons, as families, and as a society. Personal finance is a conversation we need to be having with one another. We need to find the humility and the boldness to start asking the right questions.
Here are a few tips to get started:
1. Embrace humility and create a list of financial questions you need answered. How much money do I really need? Do I make enough money to purchase _______? How do I begin the process of getting out of debt? Should I be saving for retirement / my child's college education? What is a credit score? How much money do other people spend on _______? Am I doing my taxes the right way? It sure seems like I spend a lot of money on ________, I wonder if that's average? … You get the idea. Your specific questions are going to vary based on your lifestyle, but I think you'll find the exercise to be far easier than you think.
2. Bring your best "I need some help" attitude. Find a friend you trust with these matters. Arrange a private moment to ask some of your questions. With an open mind and heart, begin asking any appropriate question from your list above. Take the high road of humility and ask for help using specifics – yours, not theirs. Keeping the focus on yourself will keep the pressure off of them.
3. Look for other opinions. Not every person will be an expert on every topic. In fact, most of them will simply answer your questions based on personal experience. It may be wise to ask the same questions of 2 or more different people to get well-rounded responses.
4. Seek out an expert. You likely have included a few questions in your list above that will require an expert opinion. For example, my list includes questions pertaining to taxes, online business accounting, saving for a child's college education, and health care costs. While there are other questions on my list, these specific ones require an expert opinion. Pay if necessary, but consider your network of friends first. You likely have a friend that will gladly answer some of these questions for free. People love to help.
5. Include your family. Assuming your family is healthy and mature, don't hesitate to ask specific questions of them. If you see members of your family acting foolishly with their finances, approach the subject. Likewise, if you are the one who needs the help making wise financial decisions, go to them. They love you the most and will be glad to help. Similarly, if your parents are aging, personal financial status is a conversation you need to be having with them.
6. Look for community help. Many local communities offer classes on personal finance. If you need help, look into your options. Sometimes these classes are offered through a local Parks and Recreation department. Others times they can be found available at local churches or nonprofit organizations.
No doubt, money is a great source of anxiety for many. Our world is filled with people making unwise choices. And most of us have a few questions about personal finance we'd like answered. Meanwhile, the answers are all around us… we just need to swallow our pride long enough to ask.
Image: Bohman