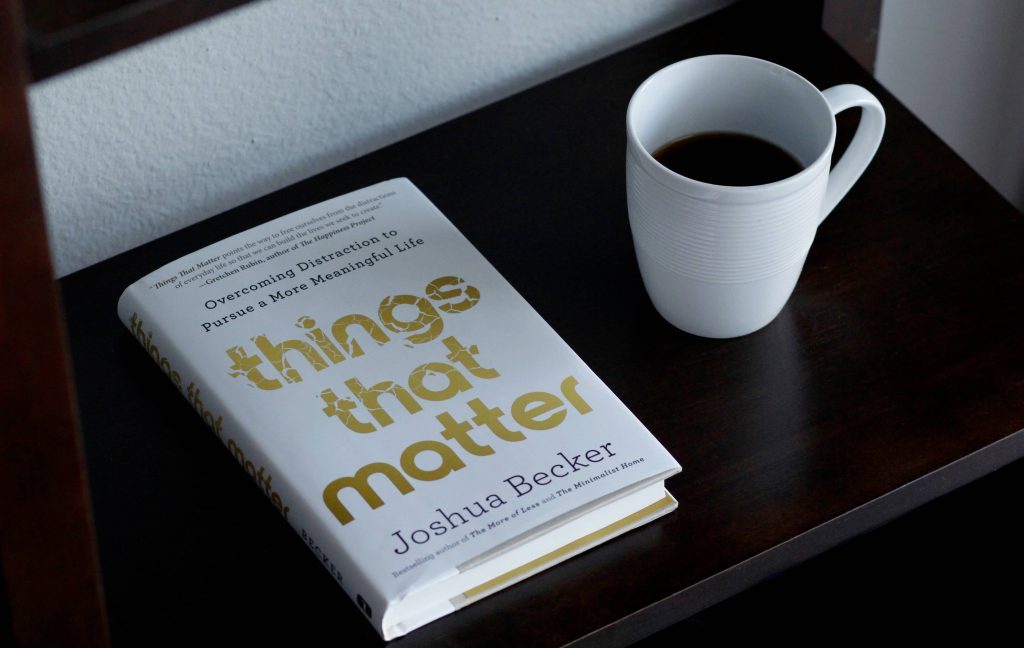 Fill your life with stories to tell, not stuff to show.
The simplicity/minimalism movement is a beautiful community. And I enjoy any opportunity to promote writing that encourages people to live more by owning less.
I invite you to fix yourself a nice warm cup of coffee or tea. Find a quiet moment this weekend. And enjoy some encouraging words to inspire more simplicity in your life today.
Kids Learn Contentment from Us | No Sidebar by Joshua Becker. When it comes to our children, so often life lessons are caught more than taught.
The Pursuit of Happiness | Rich in What Matters by Julia Ubbenga. While society assures arriving at happiness stems from looking out for oneself, a closer look proves otherwise.
Minimalist Living: 14 Simple Ways to Easily Improve Your Life | The Savvy Couple by Brittany Kline. We used to look around our house and feel like we didn't own our things- our things owned us. They took up so much space in our house!
How To Know If You Need A Digital Detox (And Other Practices For Pursuing A More Meaningful Life) | Mind Body Green by Joshua Becker. One of the most important steps I have ever taken to keep my use of technology healthy and balanced is an annual digital detox.
Things That Matter Podcast Episode | The Minimalists with Joshua Fields Millburn & Ryan Nicodemus. I was a guest on The Minimalists Podcast this past week. You can find our conversation here.
10 Unconventional Habits to Live Distraction-Less | Joshua Becker on YouTube. We live distracted lives and our ability to focus, create, and accomplish suffers significantly. Here are some simple strategies to overcome distraction.
—
As you know, my new book Things That Matter: Overcoming Distraction to Pursue a More Meaningful Life, released this week. What you might not know is that it was the #1 Self-Help New Release on both Amazon and Barnes and Noble! Thank you for all your support.
I encourage you to read it. You'll find the chapters both challenge and inspire you to live your most intentional life. It can be found everywhere books are sold including: Amazon, Barnes & Noble, ChristianBook.com, Target, and Walmart.