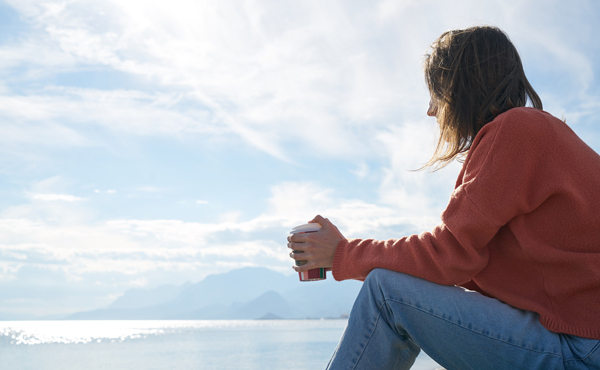 Minimalism is the intentional promotion of the things we most value and the removal of anything that distracts us from it. It requires a conscious decision because it is a countercultural lifestyle that stands against the culture of overconsumption that surrounds us.
The world we live in is not friendly to the pursuit of minimalism. Its tendencies and relentless advertising campaigns call us to acquire more, better, faster, and newer. The journey of finding simplicity requires consistent inspiration.
For that reason, I hope you will make an effort this weekend to find a quiet moment with a cup of coffee or tea and enjoy some of these hand-picked articles to encourage more simplicity in your life.
Simplify Your Day to Have a Greater Impact | Zen Habits by Leo Babauta. Imagine clearing out space in your day by simplifying, letting go of the small tasks, not constantly answering messages and emails, and instead giving yourself the generous gift of focusing.
11 Powerful Questions To Get Out of Your Rut | Practigal by Sheila Price. When you feel stuck, there are key decluttering questions to ask yourself about each of your items. Answering these questions will be just the push you need to get out of your rut and into decluttering success.
11 Unexpected Benefits of Simplifying Your Home & Life | Simple Lionheart Life by Melissa Russell. I've been simplifying, decluttering, living in and enjoying our clutter-free home for well over 6 years now. I love the extra time and space simplifying has given me and my whole family. But I've noticed the benefits of simplifying go far beyond what I was first expecting.
10 Steps You Can Take To Keep Advertisers From Dictating Your Life | Forbes by Joshua Becker. Commercials, advertisements, and marketers work tirelessly to convince us that products manufactured on assembly lines will make us happier. But in reality, these unnecessary purchases separate us from our dollars and add stress, burden, and obligation to our lives
Breaking The Rules of Minimalism | Joshua Becker on YouTube.