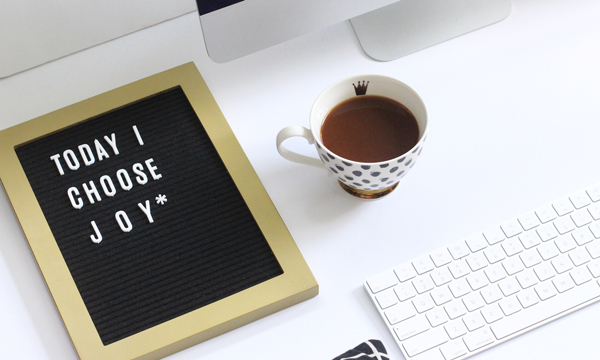 Fill your life with stories to tell, not stuff to show.
The simplicity/minimalism movement is a beautiful community. And I enjoy any opportunity to promote writing that encourages people to live more by owning less.
So fix yourself a nice warm cup of coffee or tea. Find a quiet moment this weekend. And enjoy some encouraging words to inspire more simplicity in your life today.
There Is Too Much Stuff | The Atlantic by Amanda Mull. The human brain can't contend with the vastness of online shopping.
The Hot Trend in Smartphones? Not Buying a New One | CNBC by Saheli Roy Choudhury. Flashy new features may not be enough to sway people to trade in their old phones immediately, as long as they're in good condition.
Seven Ways Minimalism Helps with Creativity | Female First UK by Lucy Moore. Minimalism and creativity can go hand in hand if you allow them to. Here's why.
12 Simple Living Quotes to Help You Design a Meaningful Life | No Sidebar. Friendly reminder that doing your best does not mean working yourself to the point of a nervous breakdown.
Staying Minimalist is Different Than Becoming Minimalist | YouTube
Simplify Magazine Issue 009: Food + Diet. Today we released the ninth issue of Simplify Magazine: Food + Diet. The digital magazine pulls together experts in various fields to address some of the most pressing needs of the modern family. To celebrate two years, we're offering a Buy One-Gift One lifetime subscription (all past, present, and future issues) for $20 to all new subscribers this month. Join today.