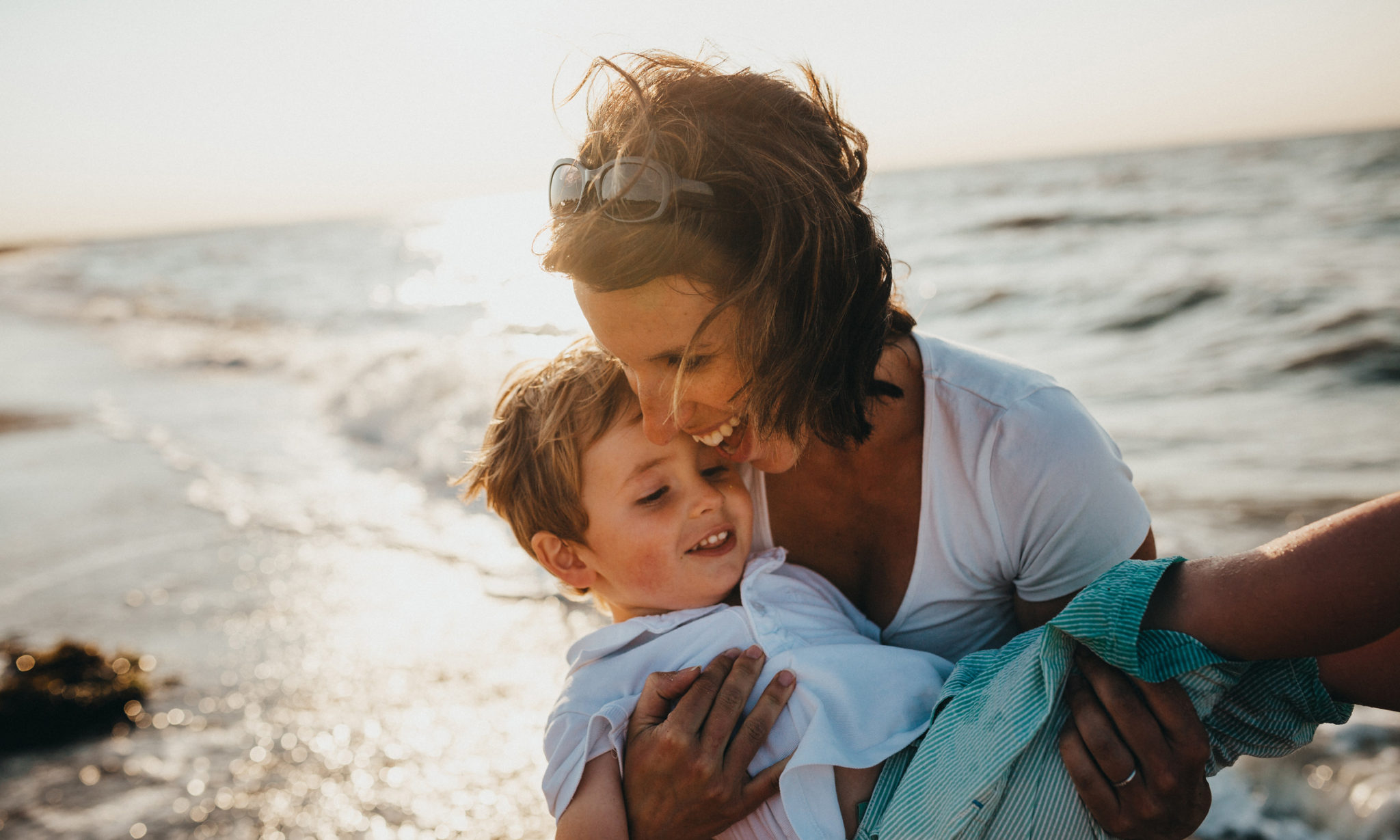 My family just returned from a short trip visiting family.
With my son ending his years in high school and my daughter nearing the end of high school, it was important for us to go. Not just so we could visit extended family, but for us to spend time together.
I should mention that my current job allows us the flexibility to travel—I can, after all, blog from anywhere there is a wireless connection. But it is equally important to note that minimalism has increased our ability to travel as well.
Because we buy less stuff and spend less money on things like mortgage and upkeep, travel has become something we can afford. In fact, the first thing we chose to do with our increased financial flexibility from minimalism was take a trip—a short drive to the New Hampshire beach for an overnight with our kids.
Since then, "trips" have become even more important to us. Sometimes they are extended, and require considerable effort saving money. But other times, they are short—even staying a night at an affordable hotel in our city of Phoenix.
Regardless of the specific trip, I haven't regretted any of them. Here are the reasons why:
10 Reasons to Travel While Your Kids Are Young
1. New Experiences.
Trips away from the ordinary naturally result in new experiences: new foods, new sights, new places, new smells, sometimes even new languages. Realizing that new ideas come from making new connections in our brain, the more new experiences our kids gather, and the sooner they collect them, the better their ideas and creativity in the future.
And the same is true for us as adults.
2. Lasting Memories.
I can't even begin to count the number of conversations around our dinner table that have begun with the phrase, "Do you remember the time we…" Trips together always result in lasting memories.
Again, let me repeat, you don't need to travel the world for a month in Europe for these memories to form. They can happen taking trips in your own backyard. But we will, undoubtedly, talk about some of these experiences for the rest of our lives.
3. Family Bonding.
This is our principal motivation for travel. Taking trips together as a family forces each of us out of our normal routine and into new levels of trust and relationship. We talk more, we make decisions together, and we experience new things together.
Pressure to act a certain way around friends is removed and our kids are able to be themselves. In the end, we grow closer together as a family—and when our trips are spent with extended relatives, those relationships are strengthened.
4. Trips are fun.
I recently heard a life-changing quote put out by The Hope Effect. It went like this, "If you make children happy now, you make them happy twenty years hence by the memory of it." —Sydney Smith.
This idea is relevant to this conversation about taking trips with our kids while they are young. The fun we have together is not just lived once, but through their memories, experienced throughout their lives.
5. We Don't Have Them Forever.
Life consists of seasons: childhood, young adult, young married, raising kids, empty nesters, etc. One key to making the most of life is to fully embrace the season you live in. For us, that is parenting two children who still live at home, but that season is ending soon for us.
We only get 18 summers with our children and it's important to make the most of each of them. Taking trips together has made that possible.
6. Introductions to New Cultures and Ways of Living.
Through my work with The Hope Effect, some of the trips we have taken as a family involve visiting areas of the world where far fewer financial resources are available than where we call home. As a high school and college student, these trips in my life were highly influential in my understanding of how most of the world lives. And it has forever shaped my understanding of money and possessions.
I know not every trip we take (or can take) involves seeing the need around the world, but I think those trips are important if you can expose your children to other ways of living than your own neighborhood.
7. Teach Experiences Over Possessions.
Our trips continue to communicate to our children that experiences are better than possessions. Possessions fade, break, get stolen, and lose their luster. Experiences, on the other hand, remain with us throughout our lives.
8. New Opportunities for Responsibility.
Getting kids out of their normal routine provides new opportunity for responsibilities to emerge. Even something as simple as, "You are responsible to pack your own suitcase and make sure it gets in the trunk of the car," fosters ownership for kids.
Other requests such as, "Get us through the airport," or "Pick a place for us to eat dinner," can bolster their decision-making skills. I even had one friend, for a home-school assignment, ask her children to plan almost their whole trip overseas—even calling hotels to compare prices and make reservations.
9. Travel Helps Break the Technology Addiction.
I want to be careful here, don't mishear me. Going on a trip doesn't mean our kids don't bring their cellphones and it doesn't mean they don't use them—they still spend plenty of time on their phones during car rides and flights.
But, I have found that technology is less of an addiction when surroundings are new. When we are in a new place and there are new things to see and do, the pull of technology is, at least a little, less than when we are home. And believe me, I think anytime we can show our kids there is a whole world awaiting them off their screens, we are doing a wonderful thing.
10. Show Them It's Possible.
I realize not everyone likes traveling to new places and not everyone enjoys trips as a family. But I do know there are many people who want to travel, but never do. For any number of reasons, travel is more of a dream than reality. Because we have taken trips together as a family, my kids know it is possible and how to go about planning and making it a reality in their lives.
I don't know for sure if they intend to take their own families on trips when they are parents. But if they do, they will know it's entirely possible.
—
I know in this crazy world lots of things about travel are changing—and almost daily. And in some circumstances, going on a trip may not even be possible (or wise) for you and your family.
But if it is possible (as it was for us the last couple weeks), I highly recommend it—for the reasons listed above and countless others.