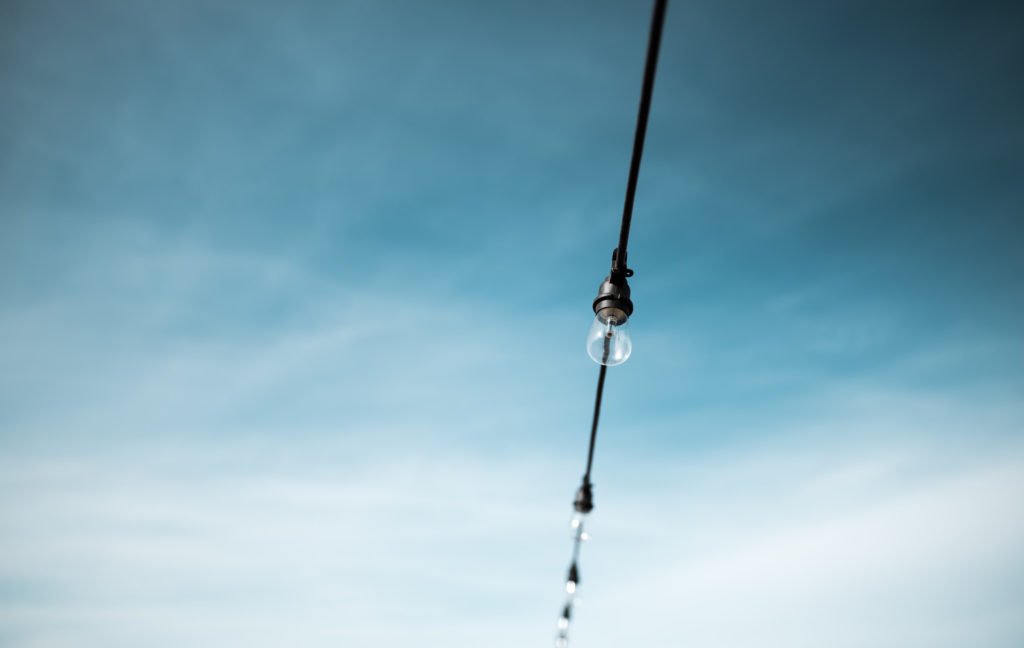 The other day, while brewing coffee in the morning, a lightbulb went out in my kitchen. Not an uncommon occurrence I suppose.
But for some reason, on this particular morning, the common event bothered me more than usual. (Maybe because my coffee hadn't finished brewing… if you know what I mean).
I remember looking up at the now-darkened lightbulb and thinking to myself in a frustrated tone, "Why can't everything just work for once? Can I ever escape constantly needing to maintain and fix the stuff I own?"
I caught myself mid-paragraph.
Because the obvious answer is "No." And I know that.
I mean, I'm in my mid-40's. A handsome and youthful-looking mid-40s, sure. But I still know how life works:
All the things we own, regardless of the number, perish, spoil, or fade. Everything physical needs to be maintained to some extent.
Clothes need to be washed. Carpets need to be vacuumed. Beds need to be made. Oil needs to be changed. Shelves need to be dusted. Batteries need to be replaced. Showers need to be scrubbed.
And lightbulbs need to be changed.
That is the reality of the physical possessions we own. Nothing lasts forever. Everything needs to be maintained.
Every little thing.
This is why I chose minimalism as a lifestyle in the first place. Rather than being frustrated at a lightbulb that needs to be changed, I should find some joy in the fact that I need to change less of them than ever before.
When I speak about minimalism, I often make a joke about lightbulbs, in fact. I talk about my past desire to own a larger home (despite the fact that we didn't even use all the rooms in our existing house).
But as I began minimizing possessions, I noticed the emptiness of always wanting a bigger house—and I began seeing big houses differently.
As I like to say, "Now I drive by neighborhoods with big houses and think to myself, 'Who changes the lightbulbs in that thing?'"
Being freed from the unquenchable desire for more, bigger, and better is a wonderful feeling. As is, being separated from constantly comparing my things to others.
All possessions require maintenance. Every lightbulb, plate, shirt, bed, fire alarm, and electronic device require our attention and maintenance.
Do we ever escape that reality? Nope.
Lightbulbs always burn out—sometimes early in the morning.
But the fewer possessions we own, the less we need to maintain. And the more we can focus our attention on the things that matter most.