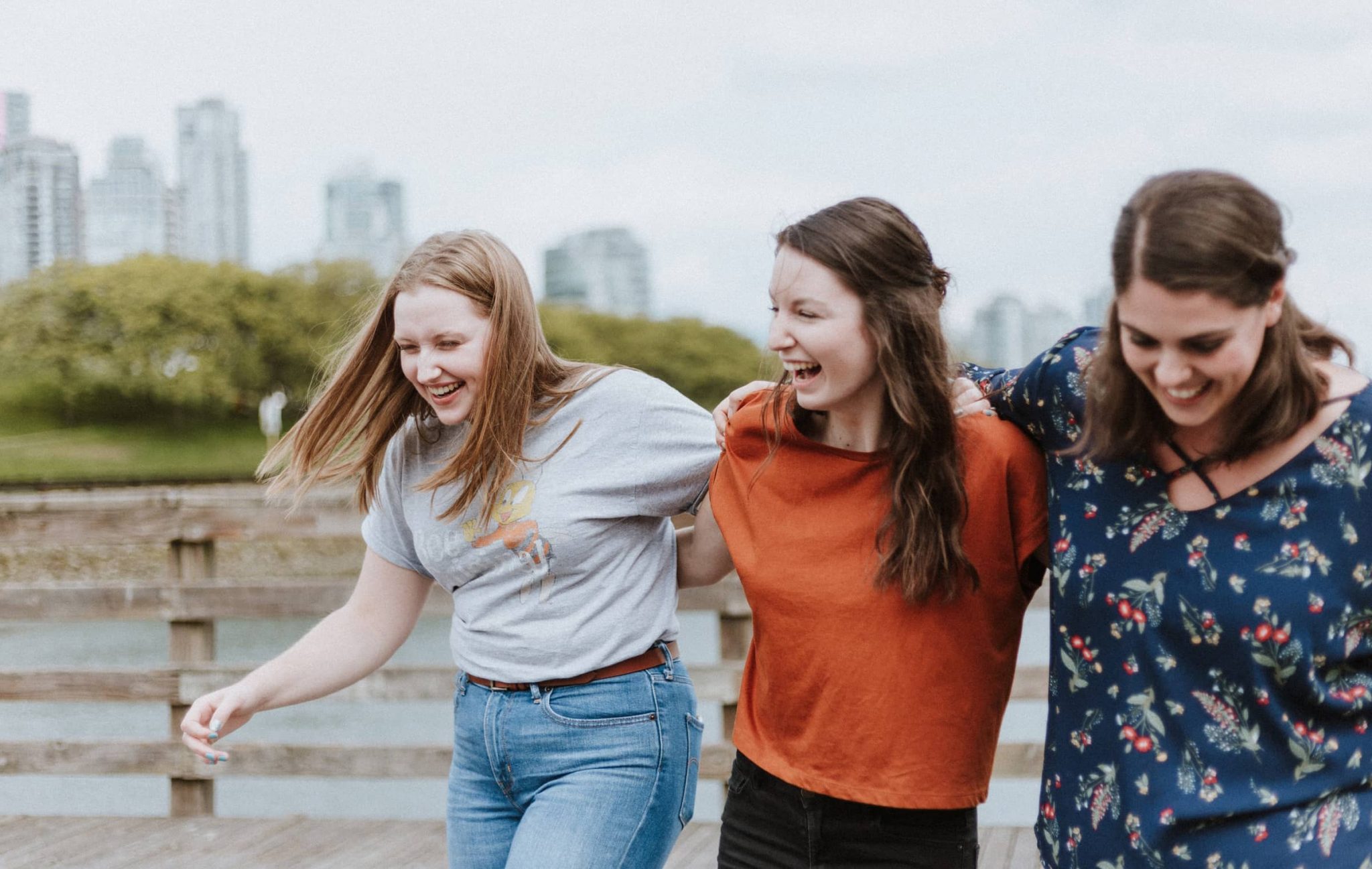 Occasionally, I hear chatter around the topic of minimalism that sounds something like this, "Minimalism isn't for everyone. It's only for _______."
Well, that's hogwash. Of course minimalism is for everyone. And I'd like to share some thoughts about that today.
There are any number of versions to that sentence above, but here are some of the most common:
– Minimalism is great for me. But may not be right for you.
– Minimalism is only for the rich.
– Minimalism is only for certain personalities, like non-sentimental people.
– Minimalism isn't for people who are crafters.
I can't possibly speak to every version of the "Minimalism isn't for everyone" argument, but I can talk about those four specifically.
But first, I think it might be helpful to remind ourselves what minimalism is and what it is not, because I think that will clear up a lot of the confusion.
Minimalism is not a set of specific rules or guidelines and the goal of minimalism isn't to own the fewest number of things possible.
Minimalism is about owning only the possessions you need to accomplish your greatest goals in life. It is the intentional promotion of the things we most value by removing anything that distracts us from it.
And minimalism is always going to look different from person to person based on any number of factors: where you live, the size of your family, your career, your hobbies, your age, your socioeconomic realities, just to name a few.
All of these factors should influence the physical possessions you keep and the ones you remove. Minimalism is entirely freeing in this way.
It is also important to note that minimalism is about more than owning less, it is also about seeing the world differently and removing the unending pursuit of physical possessions.
Sure, many people own too much stuff and need to minimize their possessions to reach the optimal amount. But even someone with little can embrace minimalism as a means to not over-accumulate in the first place.
In the end, minimalism frees up our most important resources for things in life that matter more than physical possessions—however you choose to define that. And that is something that benefits everybody who embraces the lifestyle—regardless of any individual characteristic.
Of course minimalism is for everyone. We all have a finite amount of money or days to live, and the less we waste them on physical possessions, the more we can spend on meaningful pursuits.
Now, let's look at some of the thoughts above in more specific terms:
1. Minimalism is great for me. But may not be right for you.
Minimalism offers the same benefits to everyone who embraces it: more opportunity to pursue greater passions than physical possessions.
Certainly, each person is going to define those passions differently. But a life lived pursuing happiness and fulfillment in places that can actually deliver it, is a recommendation that is absolutely right for everyone. We should be bold in spreading it.
2. Minimalism is only for the rich.
"Minimalism is for the rich" is a critique that pops up from time-to-time in articles written by people who do not fully understand minimalism.
You don't need a lot of money to own less stuff, you need a lot of money to own more stuff.
Perhaps my thinking is skewed by the resident of an underdeveloped African country who approached me after a presentation and said, "This is a message that the people in my home country desperately need to hear. They are so focused on wanting and accumulating things, they miss the joy and happiness right in front of them."
People who believe that minimalism is only for the rich, in my opinion, are focused too much on the process of removing possessions to achieve a more minimalist life and less focused on the benefits that arise when the pursuit is removed.
If someone has to declutter an entire home of unneeded possessions to begin living a minimalist life, then it is highly likely that person has excess finances. But again, minimalism is about more than "decluttering."
Minimalism is about realizing there are greater pursuits than material possessions and that directing our focus and money towards pursuits of greater significance is always a better decision—whether we have little or much.
3. Minimalism is only for certain personalities, like non-sentimental people.
I don't disagree at all that minimalism may be easier for certain personality types. But I do disagree that just because minimalism is harder for some than others, the lifestyle is not beneficial for all.
Minimalism is about owning only what you need to live your best life. And what possessions are necessary to live your best life is going to change from person to person—but there is always a point where excess possessions become a burden, regardless of your personality type. Minimalism forces you to discover it.
If sentimentality is beneficial to you in pursuing your greatest purpose, you will own more items of sentimentality than others. But you can still own too many.
If a cluttered desk is how you get your best work done, you will keep more stuff on your desktop than others. But it can still become too cluttered.
If you are gifted in keeping the family history, you will likely keep more possessions from past generations than others. But you can still keep too many.
Minimalism isn't about forcing every individual into the same set of rigid rules on the number of outfits they can wear or items they can keep on their desk. Minimalism is owning the optimal number of possessions to accomplish the most with your life and removing anything that distracts you from it, regardless of your specific unique personality characteristics.
4. Minimalism isn't for people who are "crafters."
This thought extends beyond crafters, by the way. Some might say that minimalism isn't for artists, or teachers, or outdoor enthusiasts, or photographers, or whatever.
When I was first starting on my journey toward becoming minimalist, I read an article by Karol Gajda who made a very helpful statement. "I love biking," he said, "and because of that I own more biking equipment and tools than others. But I own less of other items than most people do and that is fine with me. Biking is a hobby that improves my well-being and will always require a certain number of things for me to keep in my possession."
Recently I received a comment from someone who was new to this blog. In her comment, she said, "Minimalism is not for everyone. Why would I ever give up my piano? I have played that piano every week for the last 15 years."
Of course, the article had nothing to do with giving up pianos and neither does minimalism. If you play the piano every week and that is a hobby that enriches your life, you shouldn't remove the piano from your home. But maybe you don't need the basement full of possessions collecting dust, or all the items in your kitchen, closet, or drawers.
If you are an artist or crafter, keep the possessions required for your hobby and passion. But remove the other unneeded possessions in your home. Freeing up time and space and money may just allow you to thrive even more in your creative craft—whatever that is.
Minimalism doesn't dictate what hobbies you can or cannot pursue. It doesn't dictate what career path you can or cannot choose. And it doesn't dictate what possessions you can or cannot keep.
It only reminds us that our lives are too valuable to waste pursuing and accumulating physical possessions. And that is true for every single one of us.
***
I'll plan to be active in the comment section answering questions you might have related to this article. I think it is an important one.