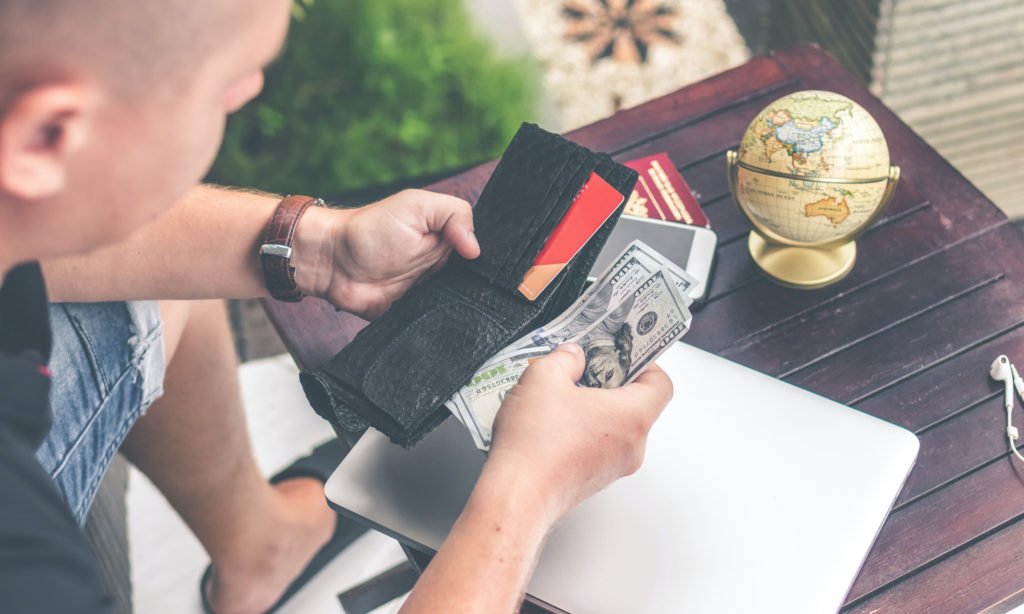 There is an important difference between values and ethics. In fact, I have found the distinction to be incredibly helpful in my understanding of finances.
Ethics, defined, is a system of moral principles.
Values, defined, is relative worth, merit, or importance.
Ethics deals with right and wrong. But values deals with what is important to a given person.
Hypothetically, if we were all getting our ethics from the same source, they would not change from one person to another—what is right or wrong for you, would also be right or wrong for me.
Values, on the other hand, could vary significantly from one person to another. You may value security; I may value freedom. One person might value hospitality, another person might value travel, while someone completely different values compassion.
None of those values are inherently right or wrong, they are just different. Each person simply places more worth (or value) on one than the other.
The difference between ethics and values prompts a unique question in my mind—one that I've been wrestling with for quite some time.
Specifically, what is the role that ethics ought to be play in my personal finances?
What is right and what is wrong in how one pursues, accumulates, and spends money?
Most people, it seems to me, have a broad definition that they use to answer that question.
We apply broad ethics to our finances. Things like:
It is wrong to steal money.
It is wrong to extort money.
It is wrong to bribe with money.
It is wrong to be jealous of others.
It is moral and right for me to help others financially when I am able to do so.
These are financial ethics that most of us apply and adhere to in our lives and to our pursuit, accumulation, and spending of money.
So we do routinely apply ethics to our finances—but only in very broad terms. Beyond that broad application, we don't tend to get particularly detailed in our pursuit of financial ethics.
Instead we tend to make our every day financial decisions based on values rather than ethics.
So we don't ask detailed questions that sound like this:
Is it wrong for me to spend this much money on a car? Is it wrong for me to buy this size of house?
What is my moral obligation to pay off debt rather than spend on myself?
Is it okay for me to make this much money?
What is an ethical amount of money I should be saving this month?
What is an ethical amount of money I should give to help others?
Is there a moral question to be asked in how much (or how little) I am paying for this service?
Most of us, myself included more often than I'd like to admit, do not ask those ethical questions of our everyday financial decisions. Instead, we base our decisions on values:
I want x, and I have the money to buy x, so I am going to buy it.
This is important to me, so I am going to spend money on it.
My goal is to have this much money in the bank, so I am going to keep everything for myself until I reach that number.
I want to make as much money as possible, and here's how I can do that.
You see how that works? Values guide our financial decisions, not ethics.
Except for one place…
When it comes to others, we are quick to apply a filter of financial ethics that we rarely ask of ourselves.
This is particularly prevalent today in our opinions of those with more.
We live in a society that is quick to discern and identify those with more who are not applying ethics to their financial circumstances. At least, in our opinion, they are not being guided by ethics.
So we are quick to make moral judgements that they…
—should not have that much money.
—should not spend their money in that specific way.
—should not buy x.
—should spend more money on y.
—should be giving away more.
—shouldn't be driving that kind of car.
—shouldn't be living in that big of a house (or owning that many houses).
—are selfish because they have z.
Because they are not spending their money in the way we believe they should be spending their money, they are greedy or selfish or immoral.
Meanwhile, the person's financial ethic we should be most concerned about is our own.
We are quick to place a filter of ethics on others' decisions, but rarely apply those same filters to our own.
Indeed, ours is the only pocketbook and bank account we have control over. Rather than spending time concerning ourselves with others, we ought to focus intently on our own personal financial ethic and how to apply it to our unique financial circumstance.
After all, ours is the only pocketbook and bank account that we will have to give an account for at the end of our lives.
Am I proud of how I pursued, accumulated, and spent my financial resources? This is a question that we will all face at the end of our lives.
We can be proud knowing that we lived a life aligned with our values. But an even greater amount of pride can be found knowing we lived what was right and moral and ethical.
The person's financial ethic we should be most considered about is our own—not someone else's.
We have enough ethical questions to be asking ourselves anyway.