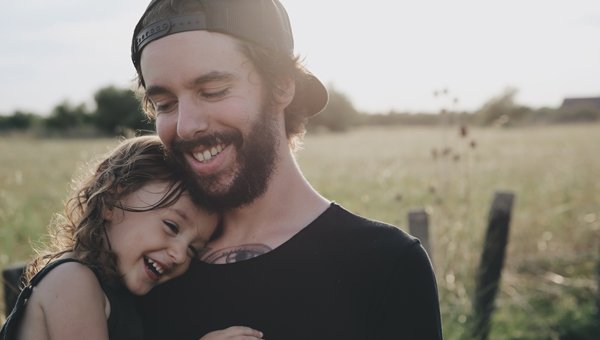 On September 4th, the New York Times published an important opinion piece titled, "You'll Never Be Famous — And That's O.K."
It's important.
The article, written by Emily Esfahani Smith, author of The Power of Meaning should probably be required reading for everyone. So, before anything else, go read it:
You'll Never Be Famous — And That's O.K. | The New York Times
Assuming some of you might not actually make it over to the original article, it summarizes itself in the closing sentence:
You don't have to change the world or find your one true purpose to lead a meaningful life. A good life is a life of goodness — and that's something anyone can aspire to, no matter their dreams or circumstances.
Emily cites much scientific research in her article that points to the fact that meaning is found not in success and fame and glamour, but in the mundane and ordinary. True meaning and purpose in life can be found in simple actions just as contributing to family, cheering up a friend, and/or seeing our occupation as an opportunity to serve others.
"The most meaningful lives," Emily writes, "are often not the extraordinary ones. They're the ordinary ones lived with dignity."
Her distinction is important and worthy to be amplified.
There are many reasons her article is important, but let me list two:
1. Don't miss (or overlook) your opportunity to lead a dignified, fulfilled life right where you are.
In this world of social media, viral videos, and 24-hour programming, extraordinary lives are beginning to appear normal–as if everybody is receiving public notoriety for their good deeds. Rescuers are interviewed live on CNN, celebrities are praised for donating millions to charity, and publications rank their top achievers under the age of 30.
Celebrities receive praise and adoration from every angle and for every decision they make. And while some of us may not crave the fame or notoriety, too often their lives become the standard by which we measure ours.
But you are not called to live their life; you are called to live yours.
You are called to love the people in your home, in your neighborhood, in your community group, and in your circle of influence. You can use the gifts and the talents you have been given to serve others and to live a decent, dignified life—whether CNN ever shows up or not.
Your fulfillment in life is not based on the number of viewers who witness your good deeds, your fulfillment is based on the fact that you did them anyway.
Do your best with the one life you've been given. You can find joy right where you are.
But there is another reason Emily's article is important. And I don't want you to miss it.
2) Don't overlook the opportunity to recognize and learn from the everyday heroes you encounter.
In a culture of celebrity worship, it is far too common to care more about the lives of people we will never meet than to know the neighbor living next to us.
As a result, we often look toward the glamorous, the exalted, and the widely praised for inspiration and guidance.
But sometimes, the humble grandmother living next to us holds more wisdom than the bestselling author; the father who volunteers to coach our son's baseball team knows more about servant leadership than the most renowned CEO; and the single mother down the street could teach us more about sacrifice than even the most-championed character on television.
These are the real heroes. Those who serve, not because the cameras are rolling or they hope to fill a blog post with words, but because they know it is the right thing to do. They have come to recognize the greatest fulfillment in life is not found in fame or fortune, but pursuing dignified lives and growing fruitful in the soil they have been planted.
These are the men and women we ought to seek out in life—and learn as much from as we possibly can about living life to the fullest. Seek out those mentors. They may never be famous, but that's O.K.
Emily Esfahani Smith's article is important. Not just because it reminds us that there is a life of fulfillment and purpose to be found in the mundane and ordinary we encounter every day. But because it reminds us to look for, and fix our eyes upon, those who have already found it there.