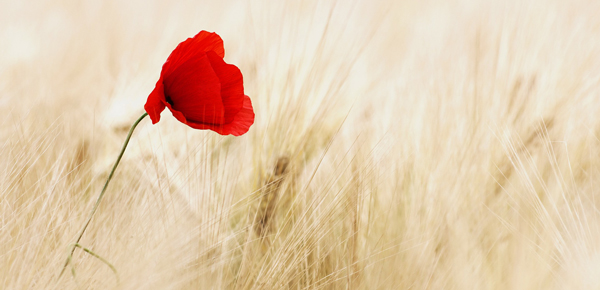 "Money won't make you happy, but everybody wants to find out for themselves." —Zig Ziglar
We live in a culture that begs us to conform. Through its various messages, it calls us to squeeze into its mold. It exerts external pressure on our minds to believe in and buy its opinions, hopes, and aspirations. Yet, the pursuits that define most of our culture never fully satisfy our heart and soul.
In response, the world will tell us to just run faster, reach further, work harder, make more, and become conformed more deeply. But its promised offer of fulfillment always remains out of reach. Our deepest longings are left unsatisfied.
Unfortunately, through this vicious cycle, we lose our uniqueness. We lose our passion. We lose our energy. We lose our opportunity to choose a different future. And because we are too busy chasing the wrong things, we sacrifice our opportunity to find something greater and more fulfilling in this life.
Meanwhile, our heart begs us to live differently. Our spirit calls us to seek our own passions. Our soul cries out for us to not conform. Our insides long for us to live countercultural lives. But all too often, the external pressure from the world calls us back into conformity. And we reenter the race. How then do we break free?
Are there steps we can take to live countercultural lives?
First, we can admit that there must be more. We can come to a point where we realize that there is more to life than what the world is peddling. We admit that we have foolishly bought what the world is selling… and our lives are still empty. Possessions have not brought happiness. Money has not provided security. Popularity and power have not satisfied. And sex has not brought love. The answers clearly do not lie in a life conformed to the unoriginal culture of our day.
Second, we can limit culture's messages into our lives. The calls for conformity enter through our eyes and ears, take room in our mind, and force out the pleas surfacing from within our soul. While we can never remove the external pressure completely, we can limit their opportunity for impact. We can watch less television. We can flip through fewer ads. We can worship fewer celebrities. We can find more silence. And as we begin to reduce the noise from the outside, we open space in our mind to hear from the inside.
Third, we can listen more to our heart. In the absence of external noise, we find more opportunity to intentionally search our heart. We find the space to allow our soul to speak and cry out for its desires. We hear best in solitude, meditation, and self-examination. But be advised, this is difficult at the beginning. We are rarely flattered with what we find at first. We must face the hard truth that we have wasted most of our lives chasing the wrong things. We are humbled at how easily we believed culture's false promises. But keep listening. The look back is necessary, but short.
Fourth, we can pursue our newfound passions. To complete the process, we must realign our lives to seek our heart's truest desires. If our lives do not intentionally chart a course in this new direction, they will eventually revert back to their original state. But be assured that you don't need to know every step of the journey ahead, you only need to know the first one… however small it may be.
Nobody can tell you where your heart will lead. Your soul must speak for itself. But rarely will it ask for more money, possessions, fame, or power. It will usually ask for something far more countercultural than those.