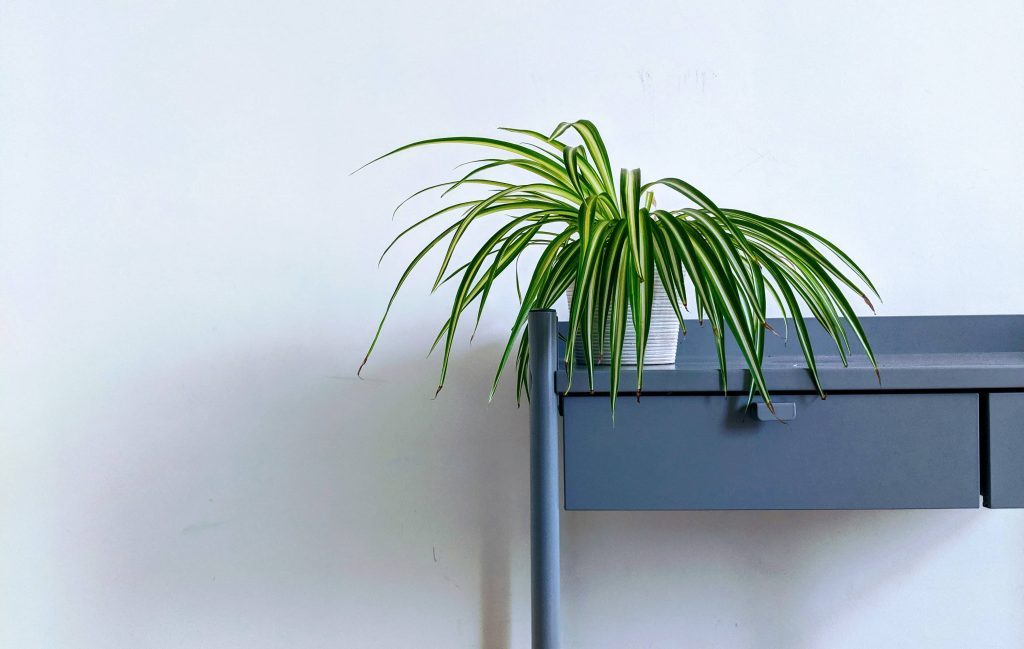 We are a culture drowning in possessions.
We take in more and more at an unprecedented rate (holidays, birthdays, weekend sales, Amazon). But rarely do we make commitments to discard possessions as quickly as they accumulate. As a result, our homes fill with stuff.
Often, the proposed solution to this increased abundance of personal possessions is to search for better organizational tools, skills, or ideas. We think:
If I just had the right container, this stuff wouldn't feel like clutter.
If I just knew the right way to store these, it would be easier to use this cabinet.
If my kids or spouse were better at cleaning up, this house wouldn't feel so messy all the time.
Or how about this one?
If I just had a bigger home, it wouldn't feel so cluttered all the time.
In each and every case, and in countless other scenarios, we fall into a trap. The thought trap is this: If I could just organize my stuff better, the clutter issue and stress would be gone.
This thinking is a result of the culture we live in. Keep in mind that we are constantly bombarded with advertisements and marketing messages to purchase more and more. Virtually every advertisement promises a better, happier, or more convenient life on the other side of this purchase.
We buy things because we believe they will improve our life, not distract from it. Taking a step back to realize the things we've bought are not contributing to a better life requires an almost 180-degree turn from what we've been told.
Even worse, it requires us to admit we were wrong. It's easier to think we were right when we bought the items and we just need a better way to store them.
So we hold stubbornly to the belief that all this stuff will make our lives better if we keep it and organize it somehow.
Just for the record, there is nothing wrong with organizing our stuff. I certainly recommend it. But there is an important truth that we need to embrace:
Organizing better may not be the final answer. It might not even be the first answer.
Organizing your stuff becomes simpler when you own less stuff. Or, like I said in the title, organizing is always easier after minimizing.
In fact, a lot of times, once we own less, organizing almost seems to take care of itself.
Courtney Cuts Through the Confusion
Courtney Carver, blogger at Be More with Less, may have shaped my understanding of organizing more than anyone else. And she did it with two spot-on sentences.
I don't remember the exact context or course of the quotes, but somewhere along the way I ran into them and have repeated them over and over again ever since.
1. "Don't you think, if organizing was the solution, you'd be done by now?"
Organizing is always, only a temporary solution. You can organize all your stuff today, only to have to organize it again tomorrow—no matter how great your system.
That is one of the reasons why organizing tips and organizational tools never go out of style in stores. As long as the possessions are still in our home, we need a place to store them—again and again, over and over.
2. "If you have to buy stuff to organize your stuff, maybe you have too much stuff."
We live in a way that is entirely foreign to past generations. Never in human history have human beings owned as much stuff as we do today. We own so much that there are entire industries and stores thriving based on the assumption that we'd rather buy more stuff to store our stuff than remove our stuff.
Have you stopped to think how crazy it is that department stores line entire aisles with plastic totes just so you have a place to store all the unnecessary stuff you've already taken home from the same store? It's like we're paying them for the privilege of keeping more and more of their stuff in our homes.
Reasons Why Minimizing Should Come Before Organizing
If you own too much, minimizing possessions is always better than organizing. And not just because of the reasons Courtney mentioned. There are other reasons too:
For one, minimizing possessions is a permanent act. Whenever something leaves our home, it frees up physical space and is gone forever. The action does not need to be repeated over and over again.
When that possession is out the door, whether it be by selling, donating, recycling, or discarding, the physical space is freed up and the mental space clears as well.
A second reason minimizing is better is that simply organizing our stuff never benefits anybody else. Organizing our things, moving them around from room to room, shelf to shelf, or bin to bin, affords no opportunity to help someone else.
The reality is that our excess stuff can be a blessing to somebody. The unneeded items in your home are the very things that somebody, somewhere, desperately needs. And that person may be someone right in your own community: the single mom, the recently laid-off father, the unemployed college graduate, the refugee family, or the homeless man trying for a fresh start.
If we're just moving stuff to different shelves, organizing it over and over again inside our four walls, another person's need remains unmet. Minimizing our things and donating them intentionally, on the other hand, gives us the opportunity to benefit people who need those things.
Most of us want to help people. We want to solve problems we see, and we want to be generous with our resources. Often, we just can't seem to find the margin to do so—there's no money left, no time left, or no energy at the end of the workweek.
But look around your home. That closet stuffed full, that drawer that doesn't close, the garage you can't park in because of the boxes— those are all opportunities to give and help! But not until you get past the thinking trap that keeping our stuff is improving our life and organizing is the answer for our excess.
A third reason organizing gets easier after minimizing is that removing unneeded possessions from our home begins to change us from the inside. Minimizing our things forces self-reflection in a way organizing cannot.
For me, this happened when I started taking mini-van loads of decluttered things to our local thrift drop-off center. I took one van load of stuff to the donation center, dropped it off, and felt great about myself. Then I took a second van load of things. Still felt great to free up the space in my home.
Then I took a third and a fourth… and somewhere along the line I started to ask myself some pretty difficult questions about my life and habits. Specifically, Why in the world did I have four van loads of things in my home that I don't need?
I'll admit, I didn't like what I found when I started asking that question of myself. I started to realize some pretty unhealthy motivations in my heart: jealousy, envy, a desire to impress others, a fear-based mindset, and just plain unintentional living.
Those truths were difficult to discover about myself, and I continue to learn more and more, but they were helpful to recognize in that moment. Organizing alone would not have revealed those things to me. Just putting things in a box and setting them on a shelf in an organized fashion doesn't prompt deep, life-changing questions like minimizing possessions will.
And last, minimizing blazes opportunity for life change. Just reorganizing your stuff may clear up some physical space for a little while, or make your home a bit more efficient for the time being, but it will never spark significant changes to your life.
Don't Miss This
If you struggle with clutter in your home and life, the first step I recommend is removing some of the possessions from your life. When you do, you will permanently free up space, help others, and create an opportunity for incredible self-reflection and life change. Your view of your home and possessions will change, and organizing will become easier because there will be fewer items to store.