Editor's note: This is a guest post from Allison of AllisonFallon.com.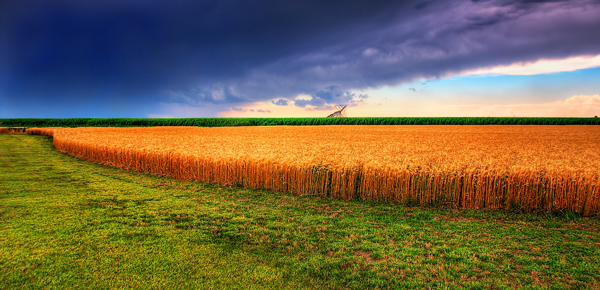 "You don't realize how much stuff you have until you try to put it all in a box." —Allison Vesterfelt
It all started when a friend asked me this question: "What would you do with your life if you didn't have to worry about money?" My answer was: I would quit my job, move out of my apartment, sell all my things, visit all 50 States and write a book about it.
The only problem was, once I said the words out loud, I realized how much I really wanted to do it.
Was it possible? Could I simplify my possessions to only what would fit in my car, leave behind friends and family, change my buying habits, and quit many of the commitments that were cluttering up my life? Could I live out of a car for a year of my life? I wasn't sure. But the more I thought about it, the more I realized there were three main lies keeping me from simplifying my life to follow my dreams.
The lies went like this.
This is not how you do it.
At the same time I was dreaming about going on a year-long road trip, I was also shopping for a house, and telling myself (secretly) that if I went on a crazy road trip, I would never get married or have a good life. After all, this was how you do "it." This is how you grow up and become an adult. No potential friend or husband or boss would ever take me seriously if I quit my job and sold all of my stuff.
That was moving backwards. Wasn't it?
But where did I get the idea that buying a house and working a job I didn't enjoy was "how you do it." What was "it" exactly? And who was "you?" It couldn't be me. Because I was miserable.
Once I gave up the idea that I had to follow a certain prescribed set of actions in order to look like an adult, I was released to do what I really wanted to do and become who I really wanted to be. And guess what? If I would never have gone on the road trip, I would never have met my husband—who read my story and said to himself, "I have to meet that girl. That's hot" (his words, not mine).
People will reject me if I don't have nice stuff.
This is a lie I've had to root out over and over again in my journey. It always seems to grow back. But somehow I've gotten the impression that unless I have pretty clothes and a nice house with a hot tub and a boat I can use to take friends out on the weekend, people will reject me.
Think for a minute about the faulty logic in this reasoning.
When I take a minute to think about the people I like the most, and the qualities I appreciate about each of them—kind, hospitable, gracious, good listener, patient—I don't think for a single minute about the stuff they have. And if people accept me because of the stuff I have and can share with them, they don't really accept me at all.
Simplifying my life has given me an opportunity to grow up and grow out of my deep-rooted insecurity in this area.
The truth is, when I simplified my life, I actually gained more friends, not less. And my relationships became deeper and more meaningful. I was less stressed and more fun to be around and more secure with myself, so less likely to use others for what they could give me.
Simplicity and authenticity are attractive qualities.
I won't be able to take care of myself.
I worried that if I simplified my life, I would have to sacrifice my independence and lean on others to support me. I was terrified I wouldn't be able to pay my bills or provide the things I needed to live.
But, when I allowed myself to sit down and think about it, I realized I already depended on other people for all kinds of things, and that depending on others wasn't a bad thing. Simplifying my life gave me the opportunity to lean in to this reality, and to grow in my ability to give gifts, and to receive them.
Also, living a simple life didn't make it more difficult for me to pay my bills or provide the things I needed. It actually made it easier. The less stuff I had, the less debt I had, and the less stressed I felt over a job I hated — the more prepared I felt to take care of myself emotionally and practically, and the less I had to depend on others to hold together my fractured pieces.
Once I realized how these thoughts and ideas had been dictating my life for so long, and counteracted them with the truth, I was able to do what I wanted to do all along. I quit my job, moved out of my apartment, and spent a year driving across the country to accomplish my life-long dream of writing a book.
Now, I'm not just Packing Light for a long road trip, I'm living my life with way less baggage.
I've never regretted it for a minute.
***
Ally Fallon blogs at AllisonFallon.com where she inspires and encourages others to live with less. Her book, Packing Light: Thoughts on Living Life with Less Baggage is helpful and compelling.
Image: JamesWatkins