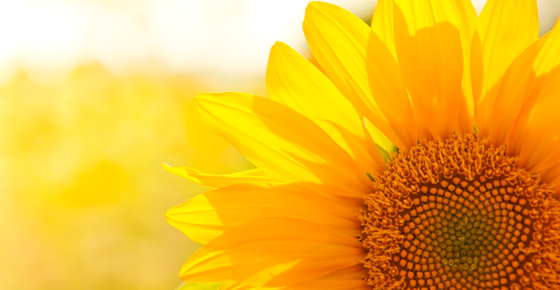 "A thing is worth precisely what it can do for you; not what you choose to pay for it." – John Ruskin
In early spring of 1992, I was in high school. I had just received my driver's license. Yet, I always walked home from school… even though the winters of North Dakota were brutal. Luckily, the walk was only a few blocks.
We never used the front door to our home but always entered through the garage door. One particular afternoon, something out of the ordinary caught my eye as I happened to enter the garage. There was a brand-new car parked inside of it.
Now, don't get me wrong, I had seen new cars before, but they were always parked in my neighbors' garage – not in mine. I ran inside to ask my mom which neighbor had accidentally parked in the wrong garage. And at that moment, my hopes were confirmed – the new car was ours. Even better than that news, my brother and I would be the main drivers of the new car.
I couldn't believe it. The car was a green 1991 Chevrolet Corsica – not exactly a Porsche or a Corvette – but it was certainly better than the yellow 1985 Oldsmobile we had been driving when my parents didn't need it. It was an incredible improvement. And we loved it.
My brother and I took impeccable care of the vehicle. We washed it every week. We waxed the outside, applied Armor-All to the inside, shampooed the carpet, and scrubbed the tires. We did everything imaginable to keep that vehicle running smoothly and looking tip-top.
Five years later when I graduated college, I purchased the car from my parents. I paid them $4,000 – and it became mine completely. It was my first car and I loved it.
That was, until something better came along. Eventually, my wife and I purchased a newer vehicle, a 2001 Ford mini-van with low miles and a CD player. Because our family was growing, we felt a need to upgrade to a larger vehicle – especially for the long trips we were taking every year. So when we found a good deal on a used mini-van, we jumped at the opportunity.
Suddenly, with keys in my pocket to a newer, shinier vehicle, my Corsica quickly lost its appeal and importance in my life. In fact, about that time, some parts of the engine started to fail. I didn't even bother to fix them (not that I could have if I wanted to). What did I care? I didn't need it anymore. I had something better to drive – a newer automobile. Soon, the Corsica began sitting in my driveway for months at a time. One day, a young lady came by the house, knocked on my door, and offered me $150 for the car. I took it. I was just happy to get rid of it.
A short time later, I looked back at the interchange with an intentional eye. What in the world had just happened? This was, after all, the very same vehicle that 10 years ago my parents paid a large sum of money for – a vehicle that I washed and cared for – a vehicle that literally changed my life. It was a car that I genuinely loved. But it lost its appeal. And I practically gave it away to the first bidder just to get it out of my driveway. Why was I so willing – almost thankful – to part with it?
The answer lies in an important truth: Something better had come into my life. And when something better comes along, the old suddenly holds less value, if any at all. Just picture your storage room, your attic, or your basement. Often times, these places are stocked full of old things that at one time held great value, but no longer do. All because something newer, faster, or trendier came along – something far more valuable to you.
Looking back at this story again almost ten years later, I am almost embarrassed about the excitement I felt receiving this first new car. But I was in high school and owning a car was of utmost importance to me… maybe that is why I am so passionate about reaching teenagers and young adults with the life-giving message of minimalism (book coming soon, hint, hint). Minimalism wasn't a discovery I would make for a number of years later.
But once I did, the significance of this story would again surface in my mind. Intentionally living with fewer possessions has provided the opportunity for the values that guide my life to be redefined. When we began pursuing minimalism, we quickly discovered our consumer-driven lives were not being lived to their greatest potential. We were too busy chasing the material possessions that always perish, spoil, or fade.
We also began to see many of the things we most valued in this world were actually holding us back, keeping us down, and preventing us from becoming all that we were destined to be. Becoming minimalist has allowed the value of material possessions to fade in my affections. I no longer desire to live in a big house, drive an expensive car, or keep a closet full of clothing. My pursuits now serve a higher purpose. You see, something better has come along…