Note: This is a guest post by Emma Scheib of Simple Slow & Lovely.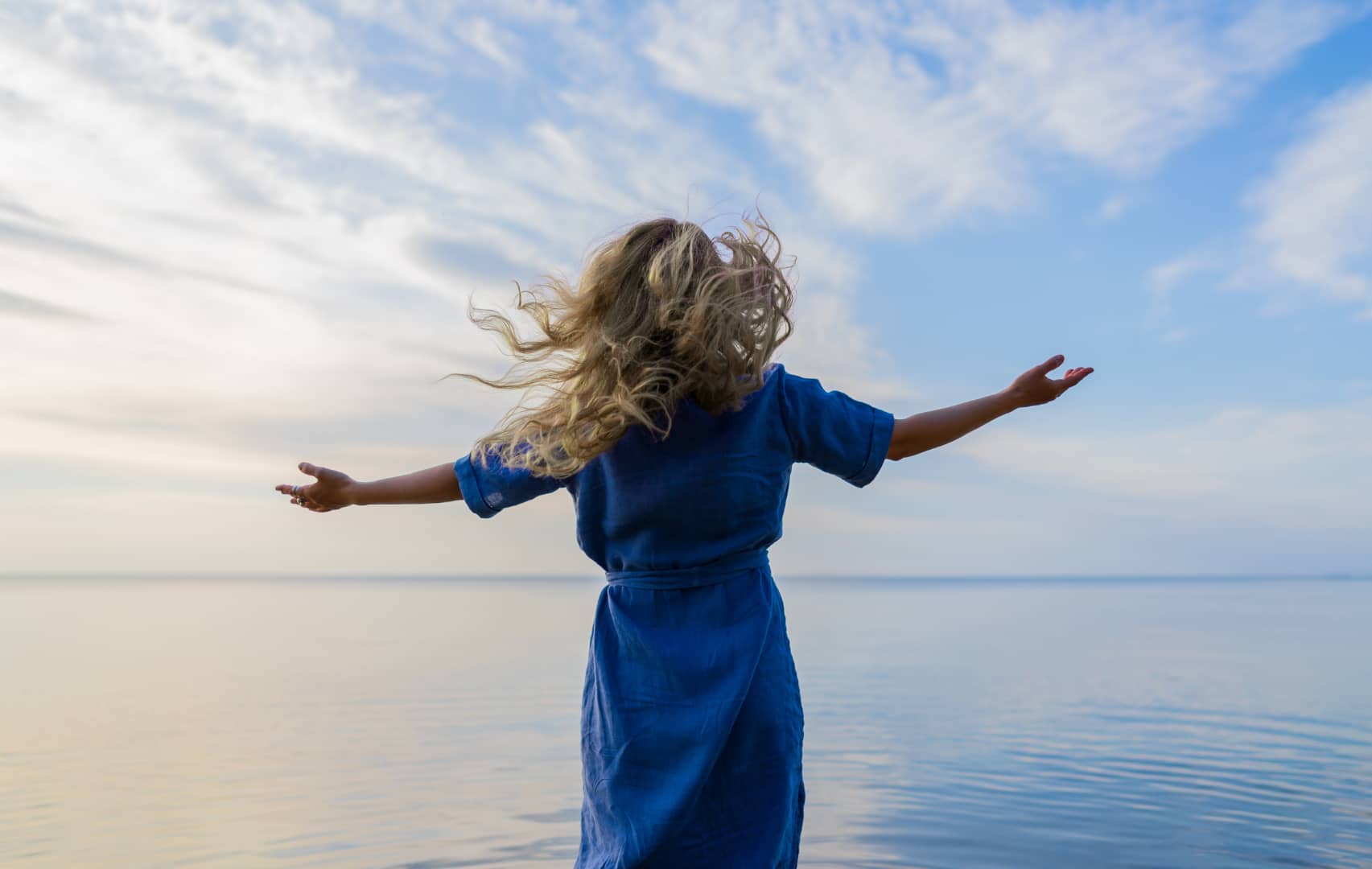 The pursuit of a minimalist or more intentional lifestyle involves more than just decluttering items in our homes. For me, living this way has required a switch from saying yes most of the time to saying no.

This change, although not always easy, has meant that my life is simpler and has more of the things that are important to me in it.

I grew up in a chaotic and somewhat unstable environment. This meant that people-pleasing was one of the simplest ways I could guarantee acceptance and safety.

This usually manifested in me saying yes to almost anything that was asked of me. Particularly as a young adult whom everyone assumed had boundless energy and capacity to serve.

When faced with burnout in my mid-twenties, I discovered that the people-pleasing and saying yes that I thought was helpful, was actually doing more harm than good.

I had stretched myself too thin and had almost no concept of what it was like to take good care of myself.

I just kept saying yes. Yes to a master's degree even though I was pregnant. Yes to a full-time job while finishing the degree and raising a tiny human. And yes to a half ironman on top of all of that.
Saying no to avoid burnout
In my early 30s, I was exhausted by constantly recovering from burnout. But I never dealt with the root problem. An inability to say no.

One day, a therapist asked me a relatively simple question. "Do you think you are doing too much?"

I'd heard this many times before. From my therapist, from friends and family and even from myself. But for some reason that day I finally had the courage to answer honestly.

Yes, I was doing too much. I needed to learn how to say no.

A trick my therapist taught me that day was to try and make no my default, instead of yes. It's usually easier to retract a no than it is a yes.

Here are five things I generally default to saying no to now:
1. Social activities
I used to be tempted to fit in multiple coffee dates on my out-of-office day. But more often than not I'd feel stressed and exhausted by the end of the day.

I've learned to keep a lean social calendar. My time is precious and if I am constantly giving it away to others I'm not left with much for my family and myself.

Not only does a pared-back calendar help me from getting overwhelmed, it also supports my introverted nature. If I have lots of social interaction in one day I also need lots of alone time to recover!

So these days, when someone asks me out for a coffee it's quite often a no. And at the very most I'll check my calendar and get back to them.
2. Free stuff
Our home is usually much cleaner and easily tidied after having decluttered substantially over the last seven years. Clutter tends to creep back in though, especially when I accept freebies.

I've done many a trip to goodwill with the boot full of items that were never mine to begin with.

It's socially acceptable to say yes to freebies. We feel impolite and ungrateful if we refuse. And when I was a poor university student, free things were helpful. But now that my income is more stable, I'm usually just doing them the favour of donating their goods that I don't need or end up using.

Defaulting to 'no thank you' for free things saves my home from clutter, and saves me time passing them on.
3. Keeping up with social media or the news
I still use a few different social media platforms but I no longer strive to 'keep up to date'. Firstly, with the introduction of endless scroll a little over a decade ago, it's impossible to keep up to date. There's always more at the end of the page.

And secondly, if I am saying yes to keeping up with everything and everyone online I have very little time left for the people that really matter, in my real life. The more time I spend scrolling online the busier I feel. (If you don't believe me, try a day offline and see how relaxed and at ease you feel).

Similarly, while infinite scroll doesn't exist on my local news website, there's never a lack of news stories on my phone or laptop. In the early days of the pandemic, I quickly realized that having 24-hour access to news wasn't helpful, and was actually just anxiety-inducing.

Saying no to mindless consumption of anything online isn't easy but it's well worth it.
4. Poorly defined projects or opportunities
I could quite easily find myself slipping into a workaholic mode if I don't say no to things that aren't clearly defined.

I enjoy the work that I do, and over the years have been presented with many shiny objects. In late 2019 I said yes to a lovely shiny project which involved the kind of work that I value and enjoy. However, it wasn't well thought out and the short story is that I spend many hours on it with no return.

Although this failure was partly due to the pandemic, it was undeniable that the lack of clarity and constant scope creep contributed to its downfall.

I now happily default to no when presented with shiny, new opportunities.
5. Anything that takes me away from myself or my family
My top two values in life are authenticity and family. If I am saying yes to anything that takes me away from these two values then I suffer.

So I say no to things that aren't 'me'. Public speaking of any form, large crowds, long road trips, spiders, pants without elastic waistbands, dance classes, romantic comedies and long hours volunteering out of my house.

The cliche is true – we only have one life. It's taken me some time to realize that I would rather live my life saying no to some things, and yes to myself and my family.

If you have been like me, people-pleasing, defaulting to yes, it might be time to rethink. It might be time to learn how to default to saying no.

Learning to say no more often could be the difference between living a busy, cluttered life, to living the life you really want.
***
Emma Scheib is the writer behind Simple Slow & Lovely, a resource to teach and inspire an intentional, calm, and peaceful life. You can also find her on Instagram and Facebook.