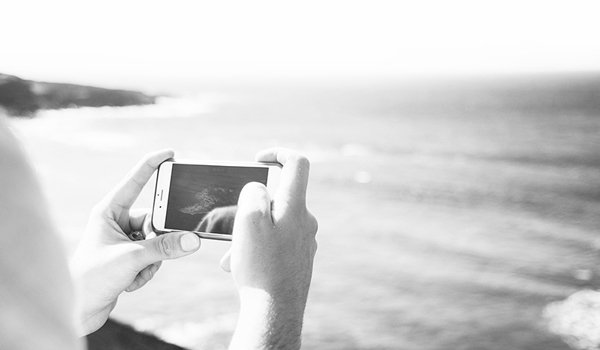 One year ago, I launched Simplify Magazine, the digital magazine for people who want to live a more purpose-focused, meaningful life.
Today…
Our newest issue, "Technology," has been released.
As you might guess, this new issue is all about technology—namely, how to use it without letting it distract, distress, or use you.
Tech plays such a big role in all of our lives these days.
Sometimes, it can be hard to know how to manage all of the tools at our disposal without becoming overwhelmed by them.
Not to mention how to balance our kids' screen time and smartphone dependencies with family time and "analog" activities (we used to call them "books," as I recall… ).
In the "Technology" issue, my co-publisher Brian Gardner and I have collected 9 thoughtful, moving articles centering around technology from respected writers and thought leaders.
You'll find new perspectives, methods, and approaches for something you encounter every day (whether tech is a problem for you, or not).
A small taste of what's inside:
Dear Phone: Maybe We Should Start Over, by Catherine Price
I Choose You, by Rachel Macy Stafford
Decluttering Digital Devices, by Joshua Becker
We're very excited, and think this could be our best issue yet.
I also think it could be very helpful for you. (Especially since you're reading this blog post on a device of some kind, after all.) :)
So we'd like to offer you a special deal.
A lifetime subscription to Simplify Magazine has always been just $20.
It gives you access to all past and future issues of the magazine, so it's already a pretty excellent deal, if I do say so myself.
But this month only, when you buy your lifetime subscription, you'll also get a lifetime subscription to gift to a friend.
It's our Buy One, Gift One offer.
Imagine giving your friend or loved one a continuous supply of thought-provoking, inspiring reading… instead of another gift card, knick-knack, or shirt they'll never wear.
And when you give that gift, you'll be giving yourself the same one.
Click here to take advantage of the Buy One, Gift One offer before it goes away.